Peter Skerrett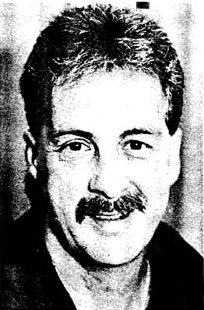 Most of the articles I have written about on these pages are of actual artists or groups, but now and again there are individuals who may not have performed solo or made a record by themselves, but have contributed significantly enough to warrant a listing in the artists who have shaped the history of New Zealand music.
One such person is Invercargill born bass player Peter Skerrett. Peter was born in 1944 and his music career started in 1957, at the young age of 13, when he made his stage debut, in Maurice and Paul Tansley's variety concert parties which played around Southland, singing totally without backing.
He started playing in local bands when he was 15 and decided to move to Auckland to continue performing when he was still only 16. There he turned professional, just managing to exist. Auckland was thriving with bands in 1960, with the likes of Ian Lowe and the Tornadoes and Cliff Williams and the Dualtones, who became the Dorados, led by Errol Timbers. Peter played bass in the Dualtones for a little while. One of the major bands around at the time was the Keil Isles and Peter was soon playing bass for them.
In 1962, when Del Shannon and Bobby Rydell toured New Zealand, the Keil Isles were the backing group. When the regular bass player couldn't make the tour, Herma Keil asked Peter if he could do it, and this was the lucky break Peter needed. His reputation was virtually made by this tour.
In 1963 Peter played bass on Peter Posa's famous hit "White Rabbit".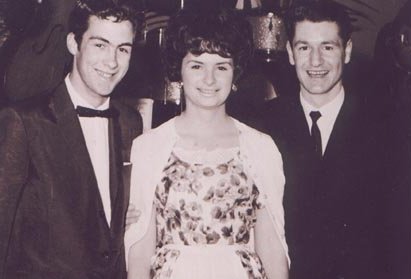 Peter Skerrett (left) and Peter Posa (right).
In August 1965, Eden Kane, P J Proby and Wayne Fontana toured New Zealand. Peter was on that tour. Below is a photo showing the touring party at Invercargill airport. Peter Skerrett is third from right.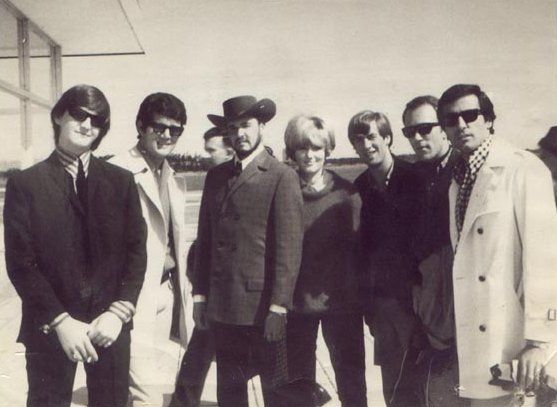 P J Proby returned to New Zealand in October 1966 and this time the touring party included Dinah Lee and the Chicks. Peter once again played bass on the tour, with the exception of P J Proby's actual performance. He had brought his own bass player, so Peter provided backing vocals along with the Chicks.
Also in 1966, Peter was with the Mike Perjanik Group, and when that group decided to move to Australia, Peter went with them. They had a residency at Sydney's Coogee Bay Hotel, before moving into the prestigious Latin Quarter in May 1967. With them in the early part were Allison Durbin and Tommy Adderley for whom they provided backing.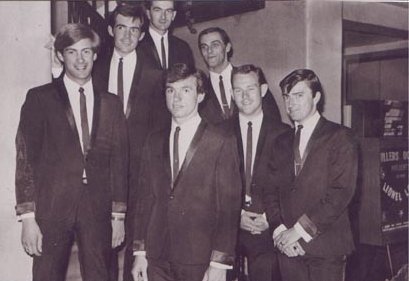 Mike Perjanik Group in Sydney. Mike at the back, Peter on left.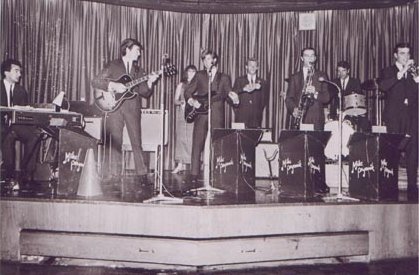 At the Latin Quarter. Allison Durbin and Tommy Adderley at the back. Peter centre between them.
Peter spent a few years in Sydney as a session musician, doing radio and television advertisement music, as well as doing live gigs and studio work. He played on "Hayride", the hit single for Australian group Flying Circus. There is an extensive list of other artists for whom Peter has played with over the years. They include Gene Pitney, the Coasters, the Platters, John Farnham, Ricky May, Tony Williams and Don Burrows. Other notable recording sessions involving Peter Skerrett include Frankie Steven's "My Elusive Dreams" in 1969 and Reg Lindsay's "Armstrong" in 1971.
In 1974 he returned to Invercargill, doing a few jobs with Bill McLachlan and John Husband before joining Vision. After that he formed a trio with guitarist Danny Johnson and Dave O'Connor, who later became the long-term drummer for Tom Sharplin. The threesome were the house band at the Ascot.
When he went back to Australia in 1981, he joined the Dee Jays, the group that had been Johnny O'Keefe's backing band back in the late 50's, early 60's. He later met up again with an old friend Chris Lancaster and continued to work with him until 1990. Chris Lancaster was a Gold Coast Agent whom Peter had known for 20 years. Chris had worked with Peter a lot in the past, both in bands and also as his booking agent. Chris had also been hired by Johnny Tillotson's promoters to set up a tour, and he immediately offered Peter the bass player role. Johnny Tillotson toured Australia three times between 1988 and 1990 and Peter was on all of them.
During this time he also supported Johnnie Ray on his tour.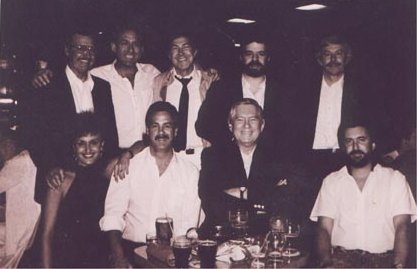 Peter and Johnnie Ray bottom centre.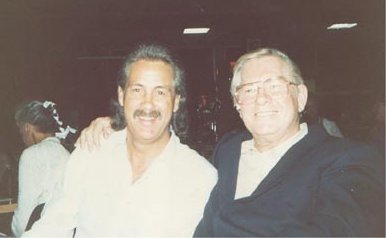 Peter and Johnnie Ray
In 1990, Peter returned to Invercargill and took up a job teaching at the Southland Polytechnic as a music tutor, where he is still teaching. Peter believes that his experience of working with Lancaster had given him enough insight into management and promotion, the professional side of the music business, to give him enough credentials for the teaching job. Putting together this, with his years of practical experience playing with some of the best in the business, and you have the complete package that not many get to experience.
My special thanks to Jane and Peter Skerrett for providing me with the photos and information.