Peter Posa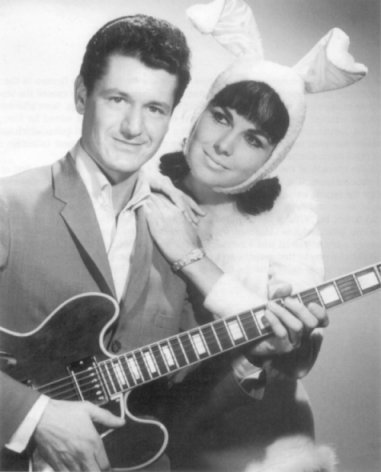 For this page I have selected the majority of the text from the liner notes of the "Best Of Peter Posa" CD, written by Johnny Douglas and added my own comments where appropriate.
In the Henderson Valley west of Auckland during the 1940's a boy was growing up who within twenty years would be New Zealand's best known instrumentalist. He would have numerous hit records and make no fewer than twenty albums. His fame would spread throughout Australia and the South Pacific. He would work in the USA and mix with the giants of world show business. He was of course Peter Posa.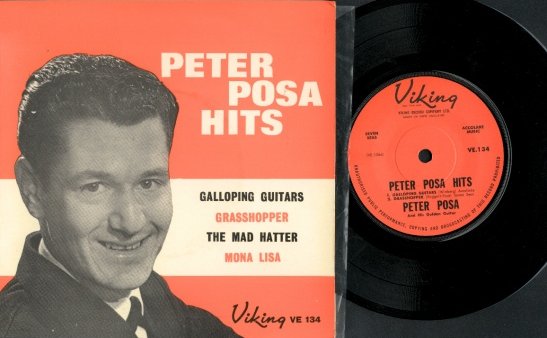 Peter was the youngest of three sons born into an industrious Yugoslav family. The family business was an orchard growing apples, peaches and plums, but eventually Mr Paul Posa could see that Henderson was proving to be an ideal place for making wine. So out went the fruit trees and in came the vineyard.
Peter wasn't greatly interested in all that because from a very early age he had his mind set on music and specifically playing the guitar. He started on ukulele when he was seven. After that he used to spend all his spare time making his own toy guitars. He would find a round piece of wood for the bell, a long piece for the stem, and then steal his mother's clothes lines from the porch to use as strings. Mrs Posa was forever wondering where her clothesline had gone.
Finally for his ninth birthday, Peter was given his first real guitar, he remembers it well. It was a South African Galatone which his father bought for £5 from a secondhand shop. He used to listen to his family's old 78 rpm records, country artists like Tex Morton and Col Wilson and try to copy the guitar licks. He had a few lessons to learn the chords, but worked out all the rest for himself. The family couldn't get the guitar off him.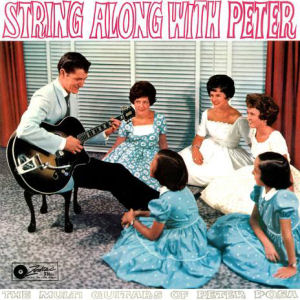 He got a better instrument when he was eleven and his older brothers used to take him around to talent quests. Peter was a shy lad who didn't dare look at the audience, and he laughs when he recalls that he always used to finish second, even when he played "Guitar Boogie" on 1ZB's "Have A Shot". He also used to do some singing in those days.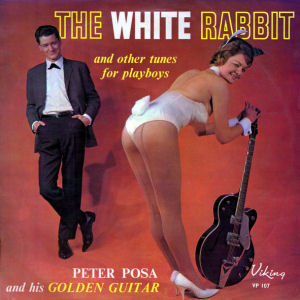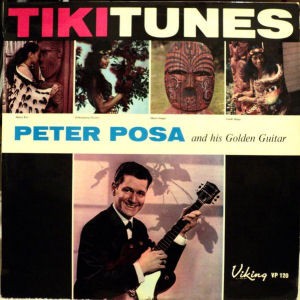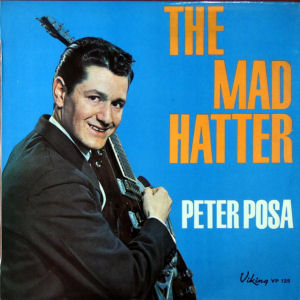 At age twelve Peter at last got his first amplifier and began taking a deep interest in the multi-guitar sounds which Les Paul was turning out in the States, this was a major influence on his early career. As he developed in his teenage years he led the Peter Posa Combo which used to play for all types of dances and functions in West Auckland. There were a number of different people who played in the Combo, some of the significant ones are Jack Stradwick and Brian Harris, who were later in the Figures and the Action.
After leaving Henderson High School, Peter thought it was time to make his first record., so he approached Eldred Stebbing of the Zodiac label. Eldred wasn't interested in recording the Posa Combo, but could see a real technical challenge in the multiple guitar style in which Peter overdubbed all the tracks himself.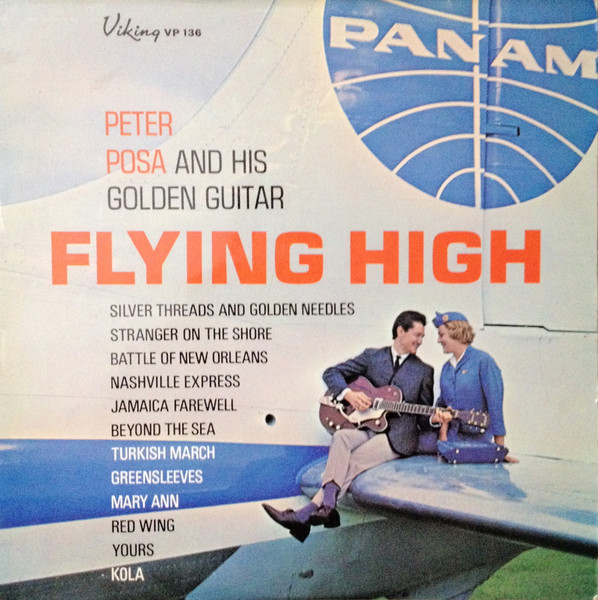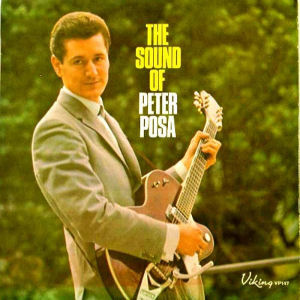 So the first record was put together in late 1959. It was "Sweet Georgia Brown"/"Some Of These Days" and was the start of his solo career, with nightclub engagements and several more singles to follow. In 1961 the first real breakthrough came when Peter did his own version of the Stringalongs hit "Wheels". It was played on the Lever Hit Parade and suddenly he had a nationwide tour as support act for the English singing sensation Helen Shapiro.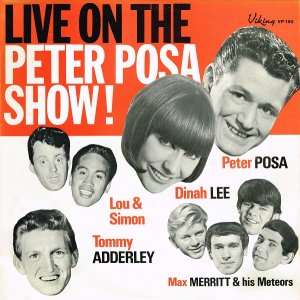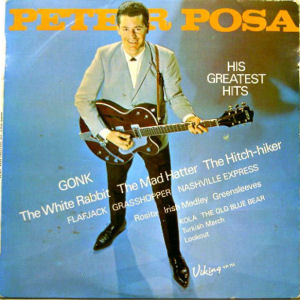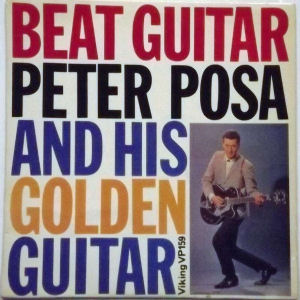 By 1963 Peter was feeling the need to branch out and develop his own guitar style in different directions. So he signed a deal with Viking Records, the "hot" label at the time, which also had the advantage of overseas outlets. His first record there was "Galloping Guitars"/"Jessie", but out of the blue two Auckland musicians, Bill Ivory and Graham Rosling arrived with a tune that they thought had potential. Peter loved it at first hearing and it was about to change his life.
"The White Rabbit" was the name, and even in that wonderful year of 1963, when the Beatles had just arrived and the charts were overflowing with million sellers, it received enormous airplay. Peter was now headlining his own national tour with co-artists Bill & Boyd, and Max Merritt and the Meteors. A string of hit records followed, the same composers came up with "The Mad Hatter", then Margaret Raggett of Gisbourne penned "Grasshopper" and "Hitch Hiker". Peter himself wrote "Gonk", named after the fluffy toy of the moment, and then the track mysteriously called "?", and the radio contest to find it's name, which was eventually "Flapjack".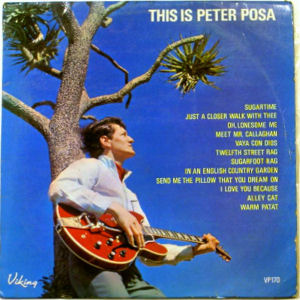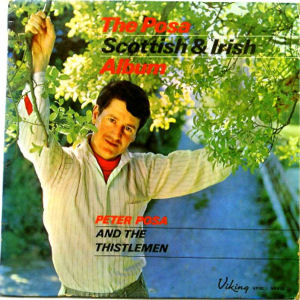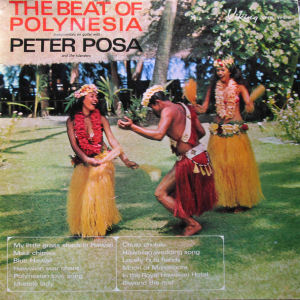 1963 and 1964 were one long whirl, Peter says he worked 363 out of 365 days in one of those years. On top of his New Zealand shows, he toured Australia, New Caledonia, Fiji, Tahiti and Vanuatu. To cap it all off, Viking's Ron Dalton arranged for "White Rabbit" to be released in the USA and for Peter to do six months work there. Before he left, his farewell tour, the "Peter Posa Spectacular" swept through the country, which took about eight weeks so huge was the public interest.
In Nashville, Peter spent time at all the major recording studios and met his hero Chet Atkins. He played on the TV show Hollywood Palace where he was accompanied by the legendary jazz guitarist Herb Ellis. He met Frank Sinatra and Dean Martin in Las Vegas, and worked his gigs mainly in LA.
But there was a downside as well. The "White Rabbit" had been released on a small independent label and there was little promotion. What's more Peter was on his own in the States and very homesick. So he made the decision to come home for Christmas 1964 and to confine his future touring to the South Pacific, a similar decision as Howard Morrison made when the world seemed to beckon him also.
Back in New Zealand Peter became a prolific recording artist making more albums than any other New Zealander. He toured the country many times, often as part of the Miss NZ Shows, which now included the likes of Eddie Lowe, Howard Morrison, John Hore and Paul Walden, and also on tours by Marty Robbins, Roger Whittaker, Hank Snow, Slim Whitman and Demis Roussos. In Fiji he was made an honourary chief, in Noumea he was known as "King Peter", and he dedicated one of his compositions "French Caledonian Blue" to that market. He had residencies at some of Auckland's top venues, including the Troika.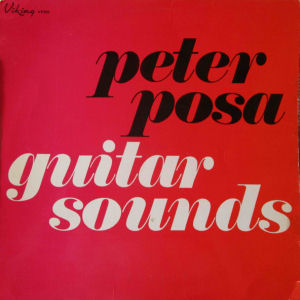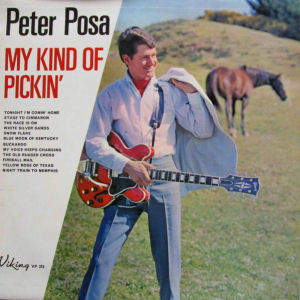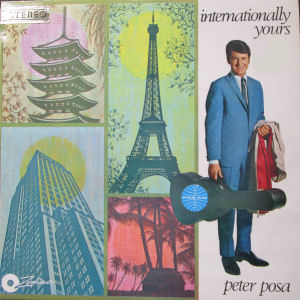 In 1965, Peter and his manager Ron Dalton had been invited to a friends place in Henderson. Their were also some of the friends neighbours there as well. Two in particular were a couple of young girls who sang a few songs. After hearing them sing, Ron soon had them in the studio and the Chicks were on their way to success. Later in 1965 Peter released one single with the Chicks called "Do You Wanna Dance"/"Terry".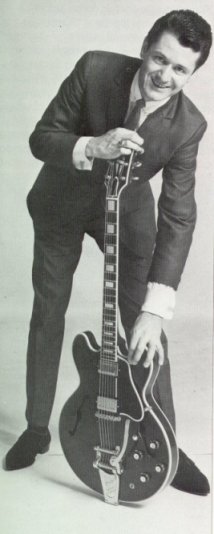 His writing talent also won him awards and recognition. In 1975, "Nashville Express" won the Best Instrumental of the Year Award in Australia. The next year his "Rose Can I Share A Bed With You" was a huge hit for Toni Williams.
Today Peter lives happily in Auckland with his wife Margaret.
Peter's total output on vinyl amounted to 28 singles, (14 on Zodiac, 13 on Viking and 1 on Joe Brown), plus international releases, 15 EP's on Viking, plus 1 international, and 20 albums, (2 on Zodiac, 16 on Viking, 1 on Salem and 1 on Axis).