Chicks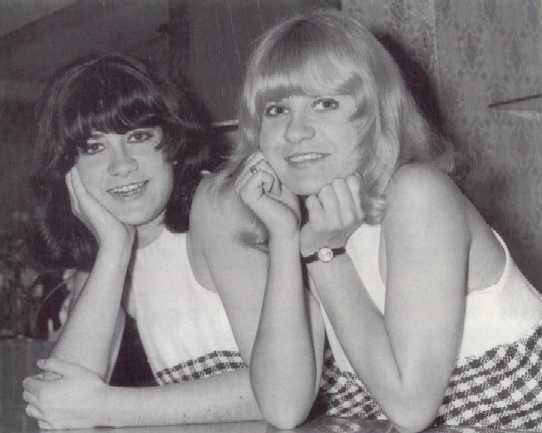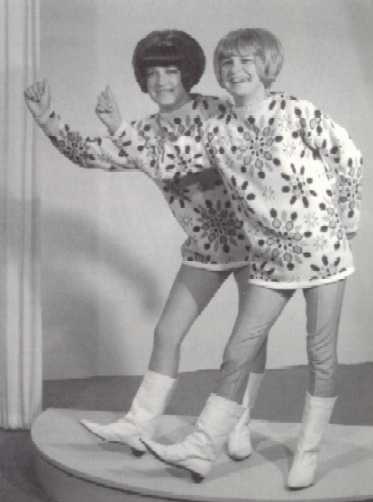 Judy and Sue Donaldson.
The Chicks were sisters Judy and Sue Donaldson. Both girls were born in Wellington in 1950 and 1952 respectively. They moved to Auckland at an early age and were brought up on a farm in the Huapai district. They got their first taste of success at a talent quest in Napier one Christmas when they were still children singing as the Dots. A neighbour on the farm was Kevin Borich (later with the La De Da's) and with him they made a couple of acetates at Ascot Studios.
Their lucky break came after the family moved to Henderson, when another neighbour was entertaining, and one of his guests was Peter Posa and his manager Ron Dalton. After hearing them sing, Ron thought the girls had some potential and a few weeks later he invited them into the Viking Studio to make their first real recording, "Heart Of Stone"/"I Want You To Be My Boy". The session players on that gig were among the best in Auckland, the Mike Perjanik Band. It was Mike who gave them their name, the Chicks, and the record was released on Viking in 1965.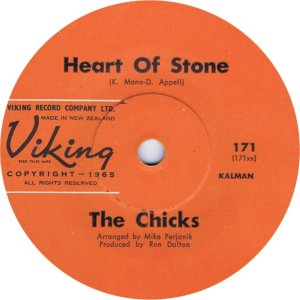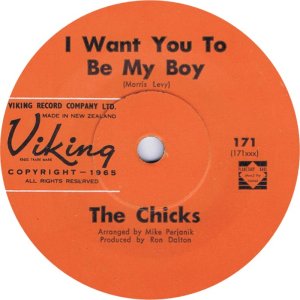 Because they hadn't performed in public, Dalton organised a spot for them at a teenage dance in Dargaville, to test public reaction. They also had a spot on the TV show "On The Beat Side", where they sang their second single "Hucklebuck", which was released with "Looking For The Right Guy" on the reverse in 1965.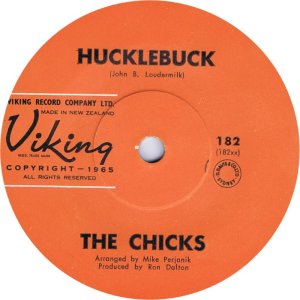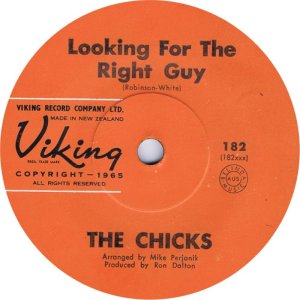 In August 1965, they were support act on a tour featuring Sandi Shaw, the Pretty Things and Eden Kane. Following that there was another tour with Tommy Adderley and Dinah Lee.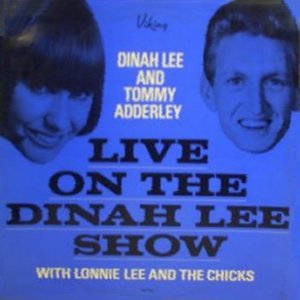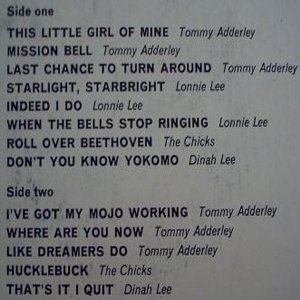 Two more singles were released in 1965, "Do You Want To Dance" with Peter Posa, coupled with "Terry" and "Java Jones"/"He's My Guy".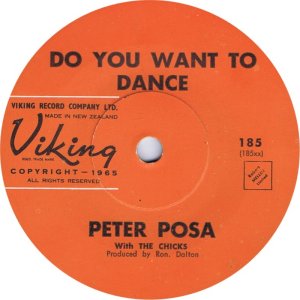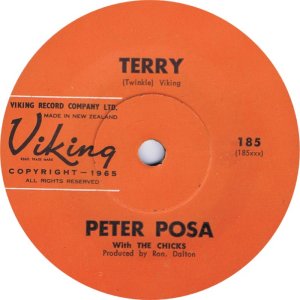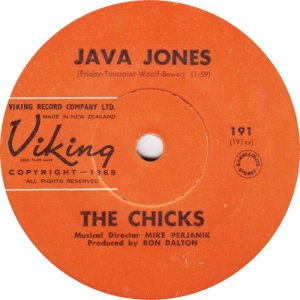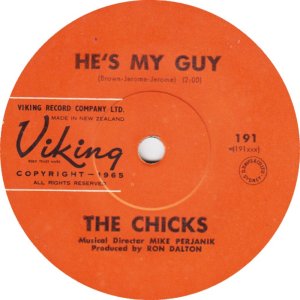 It was time to release their first album and this was called "The Sound Of The Chicks".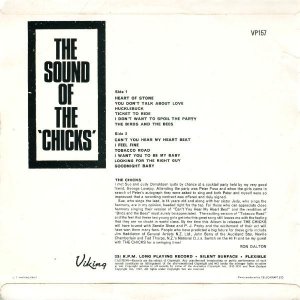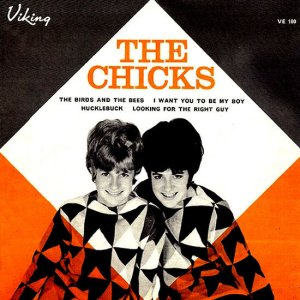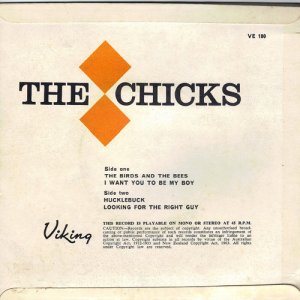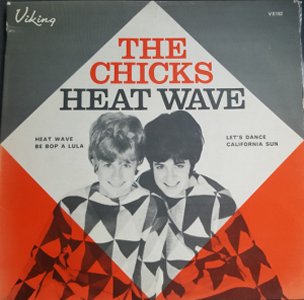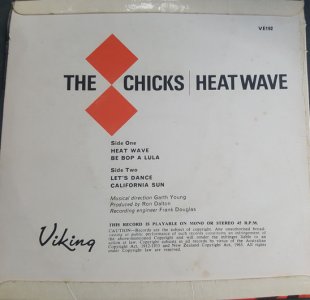 Two EP's from 1965 & 1966
1966 saw the Chicks appearing on TV in "A Swinging Safari" and more tours with the likes of P J Proby. Another single for Viking "Cumala Be Stay"/"Be Bop A Lula" and then one single on Impact "Tweedle Dee"/"Rebel Kind".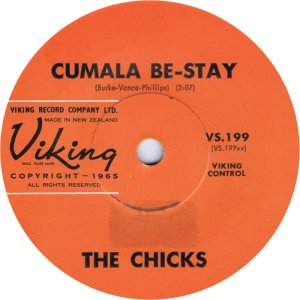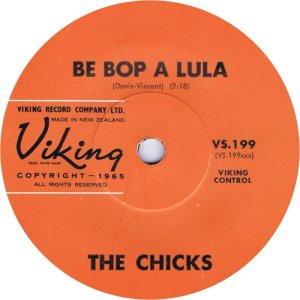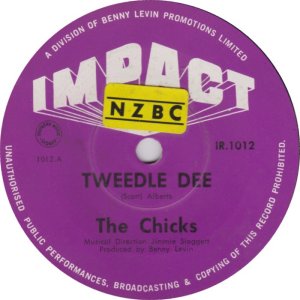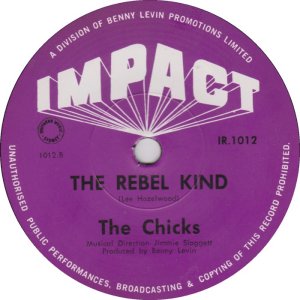 In 1967 a visit to Australia gave them guest spots on TV shows over there. Two singles were recorded on Festival "You Won't Forget Me"/"Gotta See My Baby Every Day" and "What Am I Doing Here With You"/"River Deep Mountain High" in 1967 and 1968 before the girls joined the team on TV's "C'Mon". This show ran for 26 weeks, thereby cutting out much of their live work because of its heavy schedule.
"You Won't Forget Me" was originally recorded by American singer Peter James.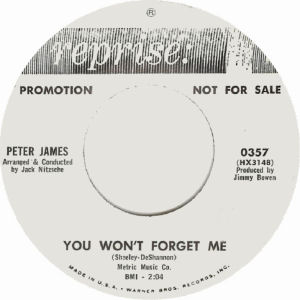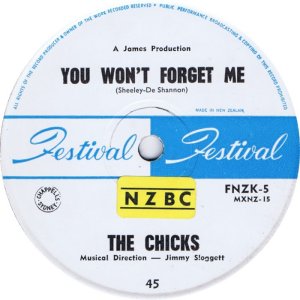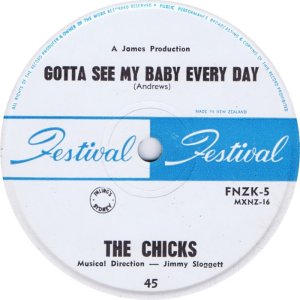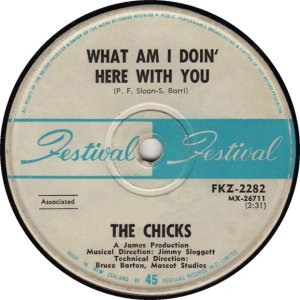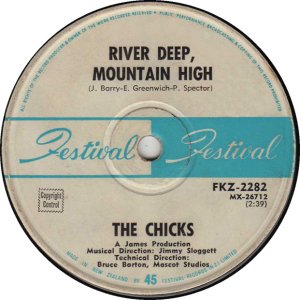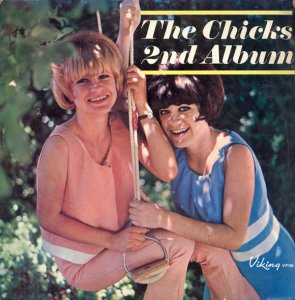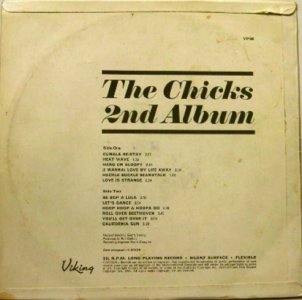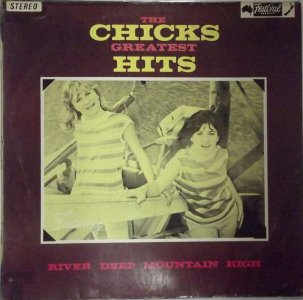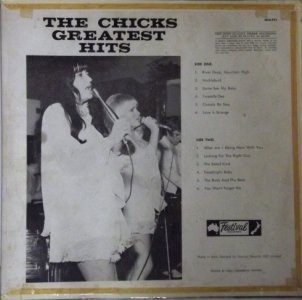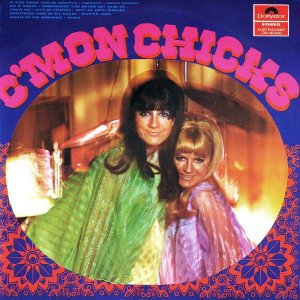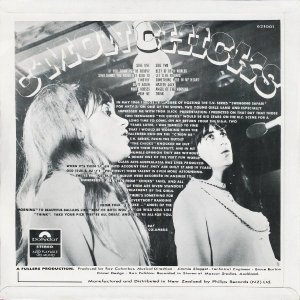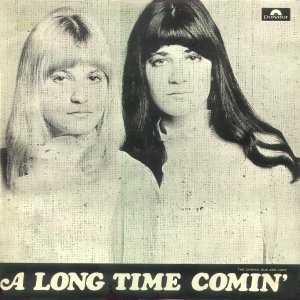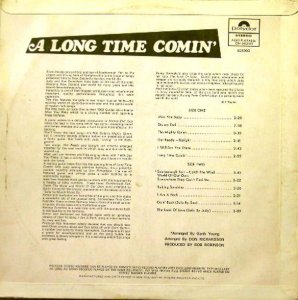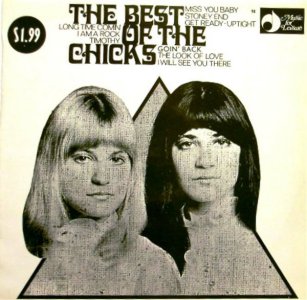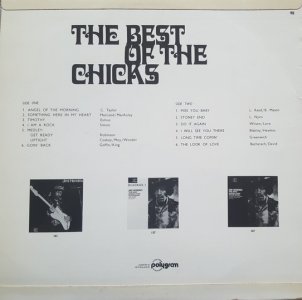 Three singles for Polydor were released during 1969, "Say A Prayer For Michael"/"Society's Child", "Miss You Baby"/"Are You Sure" and "Stoney End"/"Get Ready-Uptight". They also signed to a new manager that year and he tried to steer them into the more sophisticated adult-orientated cabaret scene. This was not successful and in 1970 they split up while under the management of Ray Columbus, with their last single being "I Will See You There"/"Long Time Comin'". The single "Miss You Baby" had previously been recorded by UK artists Val & The V's, which were Val, her husband Vinnie and his brother Viv, in October 1968.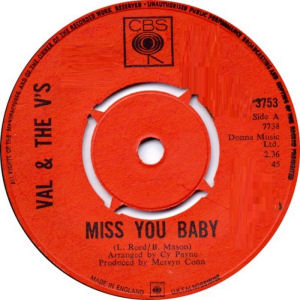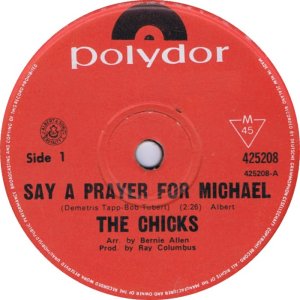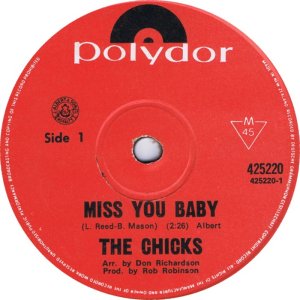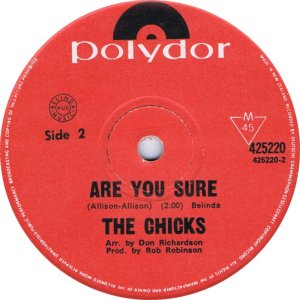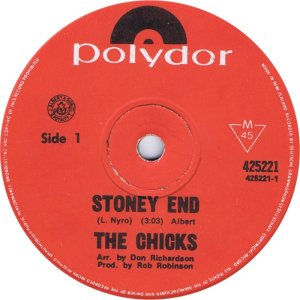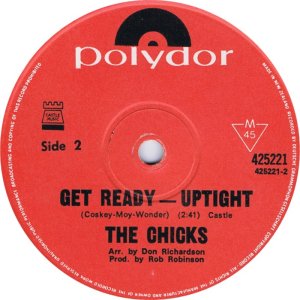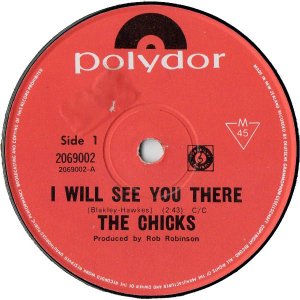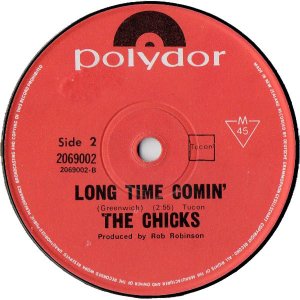 During their time 1965 to 1970, they also had 3 EP's and 6 albums released. After the breakup Judy married Ross Hindman from the Rumour and settled down to raise a family, not before recording one solo single on Philips called "Heaven Is The Place"/"I Can Hear The Picture" in 1970 and Sue went solo under the name Suzanne.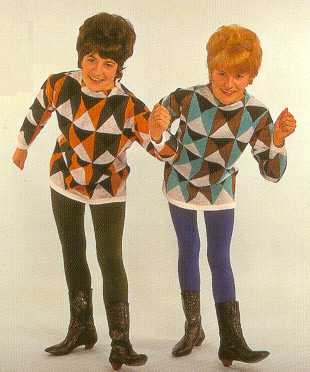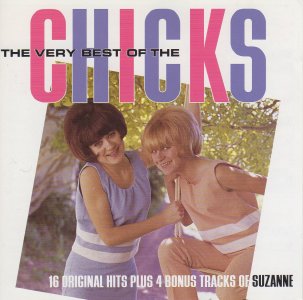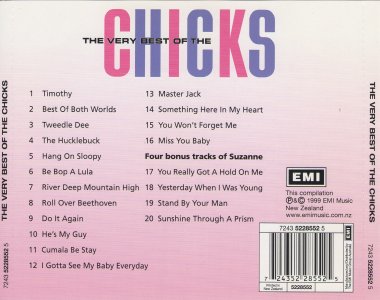 The Chicks can also be found on the following compilations.