Eddie Low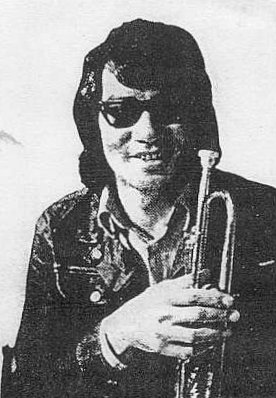 One of the outstanding attractions of Joe Brown's Country and Western Stage Shows at the beginning of the seventies was Maori ballad singer Eddie Low, billed as the "voice in a million". He not only possessed vocal talents, but was master of an impressive variety of musical instruments, including piano, trumpet, flute, most of the brass instruments, guitar, string bass, violin and piano accordion, making him one of New Zealand's most versatile entertainers. This is an even more creditable achievement considering Eddie is only partially sighted.
Eddie Low was born totally blind on May 14th, 1945, and spent much of his childhood at the Blind Institute in Auckland. While there he developed his musical talent, becoming a member of the Institute Band and winning a number of talent quests. When Eddie was 12 he underwent a series of operations which gained him partial sight in his left eye.
For a brief time in the early sixties Eddie joined the Sundowners. He was also a member of the Truetones before moving on to become a member of the Quin Tikis showband. The showband toured as part of the annual Miss New Zealand extravaganza and also with Joe Brown's Country and Western Stage Show. Pacific Films made a New Zealand musical comedy called "Don't Let It Get You", with Howard Morrison topping the bill. The Quin Tikis were also part of the movie in 1966, along with the Keil Isles.
During all this period of touring, he had plenty of time to be really noticed by Joe Brown, and when Eddie decided to go solo, Joe signed him up to his record label. Eddie continued to tour with the show, which now included the likes of Howard Morrison, John Hore, Paul Walden and Peter Posa.
In 1970 it was time to start releasing songs that he had been singing very successfully on tour. During that year he released two singles, "You Better Sit Down Kids"/"I Want To Be Free" and "It Don't Hurt Anymore"/"Save The Last Dance For Me". This was followed by an EP called "Eddie Low - On A Mini Record - The Voice In A Million" and an album called "The Voice In A Million".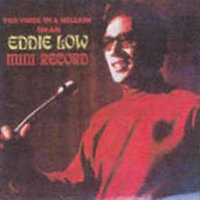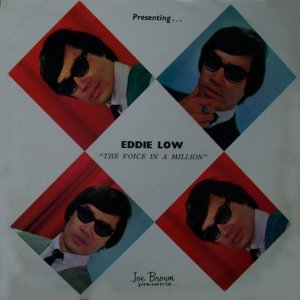 In 1970 he also started to get work outside of New Zealand. He had a very successful week at the Isa Lei Hotel in Suva, Fiji. Completing a busy schedule for the year, he moved into 1971 with four more singles, another EP and an album. The singles were "Tumbleweed"/"A Star Fell From Heaven", "Help Me Make It Through The Night"/"The Night We Called It A Day", "Goom Ba Summer"/"A Stranger In My Place" and "Bonnie Please Don't Go"/"Colour My World". The EP was "Eddie Low - Live" and the album "The Golden Voice Of Eddie Low".
In 1971 Eddie joined John Hore on an EP called "Eddie Low and John Hore Live" and a year later the two of them released an album called "We Should Be Together".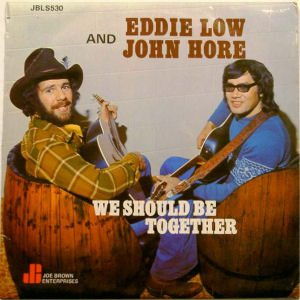 Alan Galbraith wrote a song called "The Old Man" and in 1971 the song was entered into the Studio One where it was sung by Eddie. He sang it so well, the song gained first prize.
Eddie's reputation was growing overseas and in October 1972 he was invited by the Country Music Association of America to take part in the Grand Ole Opry birthday celebrations held in Nashville. While there he received an opportunity to record a single with Chart Records and entered the RCA Studios in Nashville to record "Lonely Women Make Good Lovers"/"Walk Hand In Hand". Two other singles also came out in 1972, "One Way Wind"/"Five Little Fingers" and "Pokarekare Ana"/"Lodi".
Eddie returned to Nashville in 1973 and continued to wow the audiences. He was invited to tour Canada and went on an extended tour for six months. The singles went quiet for a couple of years until Joe Brown released an album called "The Best Of Eddie Low" in 1974.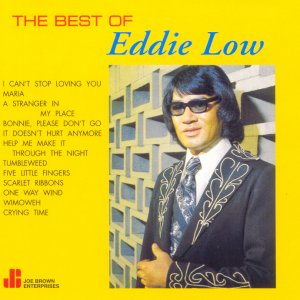 With renewed local interest, three new singles were released in 1975, "You're Everything That Love Is Supposed To Be"/"Impossible Dream", "Daddy What If"/"Scarlet Ribbons" and "I Just Wish You Were Someone I Love"/"The Pain Continues". These were the last singles released on Joe Brown's label. With Eddie spending more and more time touring the USA and Canada, he became known as New Zealand's International Singing Star and in 1976 two albums reflecting his status were released.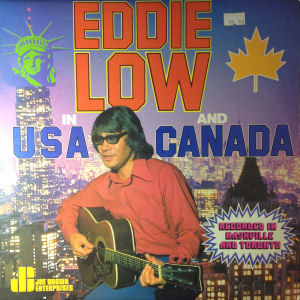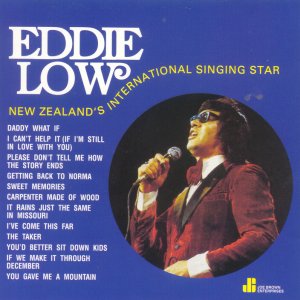 In the late seventies Eddie moved to Australia to live. He has regularly appeared there on the club scene as well as radio and television. In 1980 he signed a new recording contract with RCA and between 1980 and 1984 released a further eleven singles for them, along with five albums. The albums were "Sings", "Easy Temptations", "Blue Smoke", "Country Greats" and "Heart and Soul".