Quin Tikis
The Quin Tikis were a Maori rock 'n' roll showband who originated from Rotorua. They moved to Auckland and performed there for a little while before moving to Australia.
They had an ever changing line-up, so listed are only the known members. There was Dora Amahau on vocals, Weasel Tairoa on guitar, Rim D Paul on bass guitar, Garry Wallace on drums, Anzac Teoka on saxophone, Sam Mataparae on saxophone and guitar, Tab Painga on multiple instruments, as were Fred Summers and Eddie Lowe, Kevin Rongonui on saxophone, Rufus Rehu on keyboards, Phil Rivers on saxophone, Marsh Cook on saxophone, Earl Anderson on drums, Bill Rawhiti on bass guitar, John Cameron on drums and Gogi Walker on guitar. Dora Amahau was replaced by Keri Summers.
The Quin Tikis showband toured as part of the annual Miss New Zealand extravaganza and also with Joe Brown's Country and Western Stage Show. Pacific Films made a New Zealand musical comedy called "Don't Let It Get You", with Howard Morrison topping the bill. The Quin Tikis were also part of the movie in 1966, along with the Keil Isles, Lew Pryme, a young Kiri Te Kanawa and Normie Rowe from Australia.
Their first recording was a single which had Quin Tikis member Rim D Paul doing a solo as the A-side and the group doing the other side. It was released on Zodiac in 1964 and called "Runaway"/"Theme From The Inspector".
The group relocated to Australia later in 1964. While they were there they recorded three singles for Philips. The first in 1964 was "Enchanted Sea"/"Don't You Know Yockomo". Sam Mataparae started taking a more front role with the group and this was evidenced by the second single in 1965, "Get Me To The Church"/"Route 66", that was released as Sam and the Quin Tikis. Dora left and Keri Summers came in on vocals for the third single, "Honky Tonk"/"Keep On Lovin' Me", released as Keri, Sam and the Quin Tikis in 1965.
They had one more single, released on Festival in 1967 called "You're The One"/"Vaya Con Dios". Other than that there were two albums released in 1968. The first was an Australian release called "Make Friends With The Quin Tikis" and the other was a New Zealand release on Joe Brown's label called "The Fantastic Maori Quin Tikis Showband".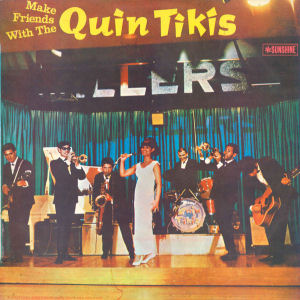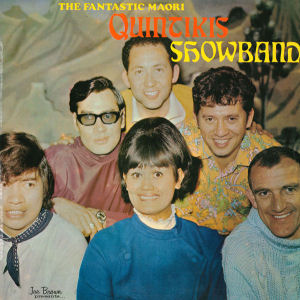 Rufus Rehu and Earl Anderson later became members of the Quincy Conserve. Keri Summers released a solo album called "Keri Summers Sings" in 1969. Rim D Paul had a few more Australian singles in the late sixties and also a solo live album called "That's Live" recorded at the Playroom on the Gold Coast. Eddie Lowe went on to a very successful international solo career.