Shane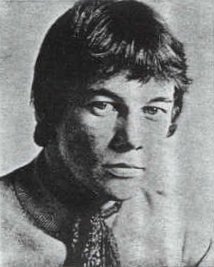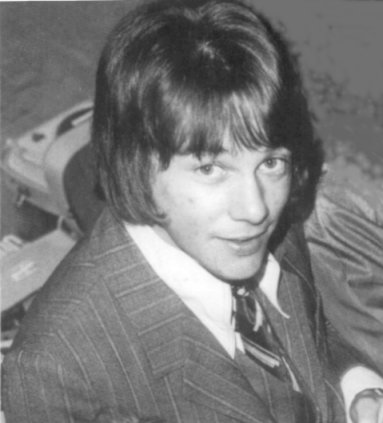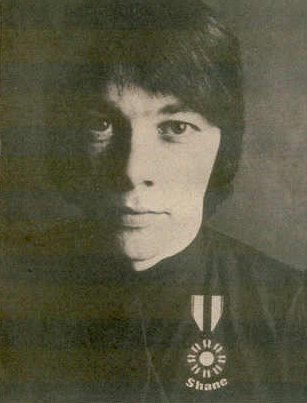 Shane was born in England as Trevor Hales, but went by the name Shane or Shane Hales.
Shane's first outing in New Zealand music was when he became a member of the Pleazers in 1966 as a replacement for Bob Cooper in their line-up. He stayed with them until they broke up in June 1967, by which time he already had ideas of his own about setting up a band he wanted to call the Shane Group. He set off to Wellington along with his friend from the Pleazers, Gus Fenwick, to recruit new musicians for his group. He couldn't find the right people at the time and decided to put his idea on hold for a short time when he was offered the job of becoming front man for Auckland band Jamestown Union.
Shane decided only to stay with them for a short while, leaving to have another attempt at forming the Shane Group. This time he got back together with Gus and took Arthur Young from Jamestown Union with him. He added Mike Wilson on guitar and Glen Absolum on drums, and with Gus on bass, his line-up was complete. They had a residency spot at the 1480 Village in Durham Lane in Auckland, but by 1968 Shane had decided to go it alone as a solo performer under the name Shane. The remnants of the Shane Group he left behind became the nucleus of the Apple by adding Bruce Sontgen as their vocalist.
Before going truly solo, Shane convinced Eldred Stebbing of Zodiac Records to record him with a Bee Gees song called "The Town Of Tuxley Toymaker", backed with "Breaking My Heart" in 1967. It received good airplay in Auckland, which helped it make the local charts, but nationally it didn't get a look in.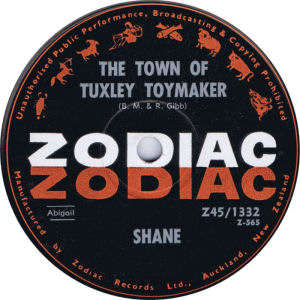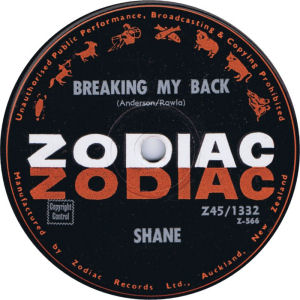 In 1968, TV Producer Kevin Moore was looking for a replacement singer for his TV show "C'mon", as current vocalist Mr Lee Grant was London bound. After Kevin's first series of auditions, Gene Pierson, an Australian singer based in Auckland was in the front running for the spot. After the audition, Gene invited Kevin Moore and Phil Warren to check out his live act. Not a smart move, as the backing group that night was the Shane Group. After the show, Kevin and Phil approached Shane and asked him to come along for an audition. Initially he didn't want to as he felt loyal to the other members of his group, but after thinking about it for a few days he went along and after his audition was offered the job.
With this success he now officially left the Shane Group. The new series of "C'mon" started in mid 1968 and immediately the NZBC started receiving enormous amounts of fan mail for Shane. Sure proof that television is the best exposure as a career-booster. Another regular "C'mon" performer at that time was Ray Columbus and he became Shane's manager and record producer. His first official solo single, on the Festival label, was "I'll Take You With Me"/"Mountain Of Love" and it sank without a trace. Undeterred, Ray chose a John Denver song as the next one, and put one of his own on the reverse. "Leaving On A Jet Plane"/"Something To Shout About". "Jet Plane" didn't quite make the national charts, but did very well in Auckland where it became a top 5 song.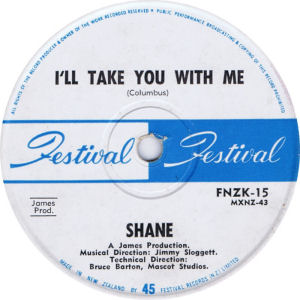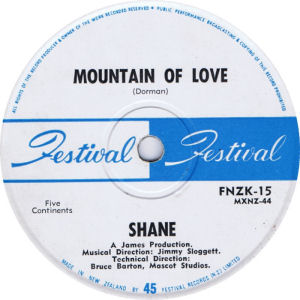 Over the summer months, the "C'mon" team went on a series of national tours, and by the time the next series of "C'mon" screened in 1969, Shane had been offered a record contract with HMV, which he was happy to have. The record companies had a lot of power with their artists around that time. HMV selected Harry Nilsson's "Cuddly Toy" with "Go Ask Your Man" on the reverse, as his first single and Shane wasn't overly happy with the choice, as the Monkees version had been around for more than a year. Again it was a top 3 hit in Auckland, but never made the national charts.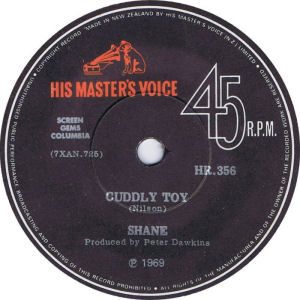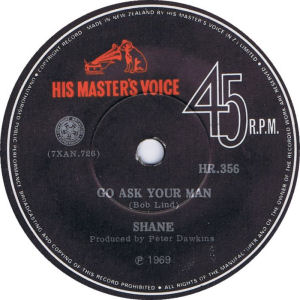 They certainly hit the jackpot with their next pick. "Saint Paul" was an obscure Terry Knight song based on the "Paul McCartney is dead" rumours that were circulating at the time. Terry Knight, later of Grand Funk Railroad fame. "Saint Paul"/"Too Late For Years" was released in August and within three weeks it was at the number one spot on the national charts, a position it held for six weeks.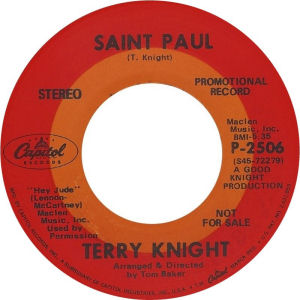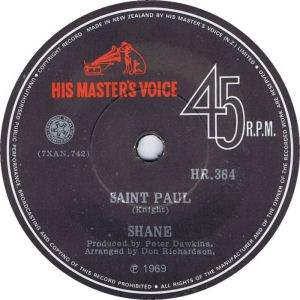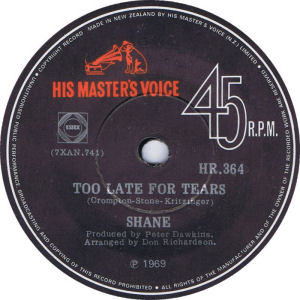 Peter Dawkins was Shane's producer and as a result of this hit he got him back into the studio immediately to record enough tracks to release an album. The result was "Rainy Day Man" and it sold well for Shane.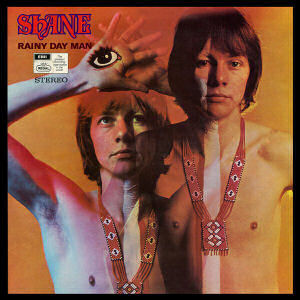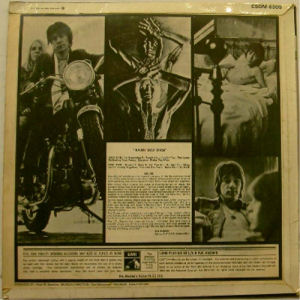 "Saint Paul" was also entered into the 1969 Loxene Gold Disc Awards and as expected had no trouble taking out the title of best local record of the year. The follow-up single in December was "Lady Samantha"/"The Drifter". "Lady Samantha" was a song written by a couple of unknowns at the time, Bernie Taupin and Elton John. Shane's version was given a very distinctive guitar track by Tom Thumb's Mike Farrell. The single also did well on the national charts, reaching number 3.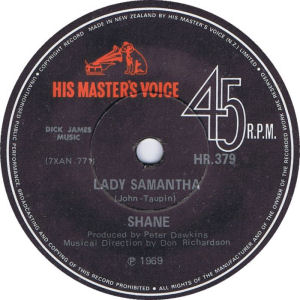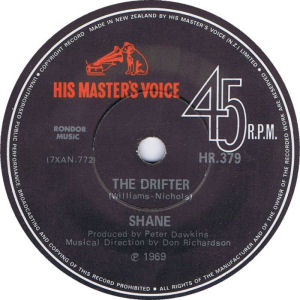 Early in 1970, former Pleazers guitarist, Bruce "Phantom" Robinson became Shane's musical director. They began work on Shane's second album "A Natural Man", from which the title track was released as the next single with "Meet On The Ledge" on the reverse.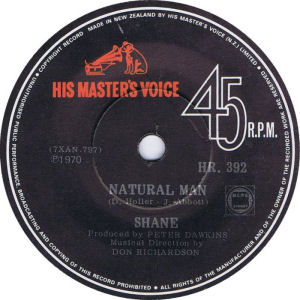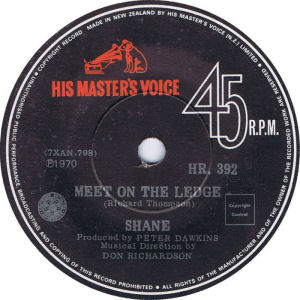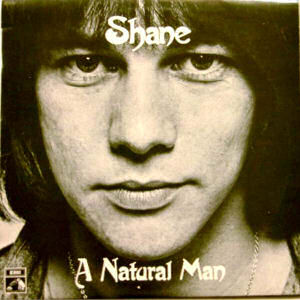 Peter Dawkins found a song that he gave to Shane and Bruce to listen to. They thought it would make a good single, but more for a group than a soloist, so they put together some of the top musicians around at the time to form a group for a one-off project. The group was called Zonk and consisted of Shane on vocals, Bruce Robinson on lead guitar, Rufus Rehu on keyboards, Bruno Lawrence on drums, and Rick White on bass guitar. Craig Scott and Alan Galbraith were both also there to lend a hand. Rufus and Bruno were currently with Quincy Conserve at the time and Rick White was with Tom Thumb. The single they released in 1970 on HMV was "Heya"/"Long Life's Road".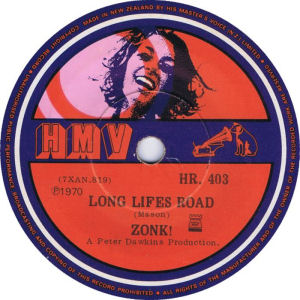 "St Paul" was released overseas and started doing very well in Europe, especially Germany. So Shane and Bruce Robinson set off to do a tour of Germany. They left on a cruise ship and had a stopover in New York on the way. While they were in transit, Shane's next single "Get It Together"/"Tired Of Running" was released back home. Meanwhile, the Zonk single was released in the US, where it received favourable reviews. United Artists, whose label the single had been released on wanted to line up some gigs to support the single, but unfortunately Shane had now left New York and was on his way to Europe. In England, United Artists wanted to do the same thing, but Shane was committed to a two month tour of Germany and had to turn it down.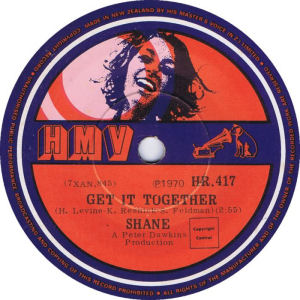 After the tour Shane returned to London and signed with Red Bus Music as a songwriter. He also managed to record some tracks at Abbey Road Studios. Back in New Zealand, another single, "No Regrets"/"Song Inside Me", was released from his second album.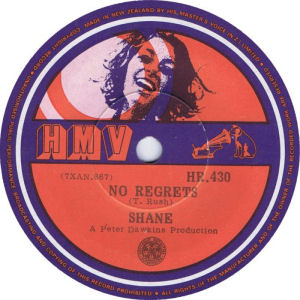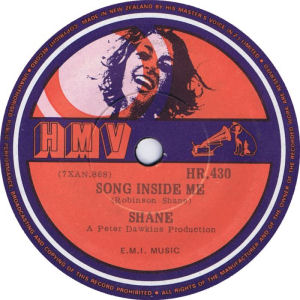 Things were looking good for Shane, when unfortunately disaster struck. His fiancÚ was killed in a car accident and devastated, Shane returned to New Zealand. He was unable to cope with the grieving process, and turning to his music, he went into a long recording session and put down enough tracks for another album. It included most of the tracks he had written in London and also two songs, "I Didn't Get To Loving You" and "Sixteen Seasons" as dedications to his fiancÚ Jan. The "Sixteen Seasons" was a reference to the four years they had spent together. The album was called "Straight Straight Straight" and released in 1971. The only single to come from the album was "Burn Burn"/"John Hope".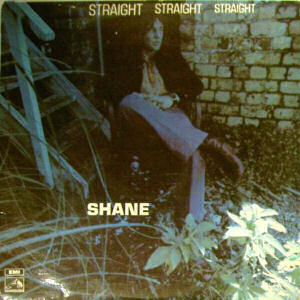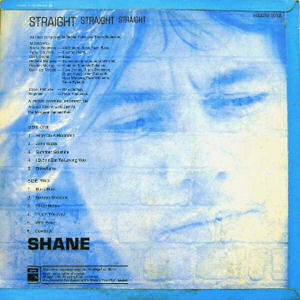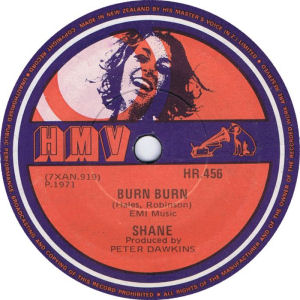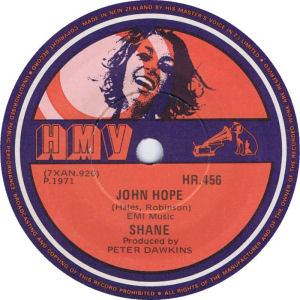 After this he headed back to Britain, where he spent most of the seventies, not achieving great success, but managing to remain a professional performer. In 1973 he recorded a fourth album called "Fire Exit" and this was released on the Family label. One single "Bad Weather"/"Leaving" was released from the album.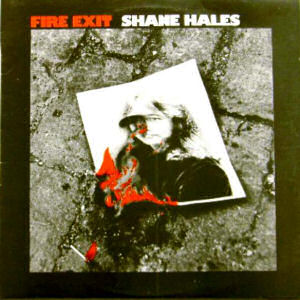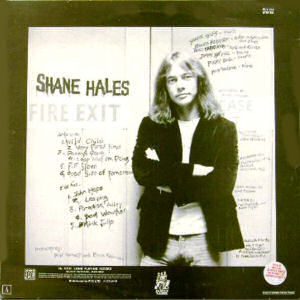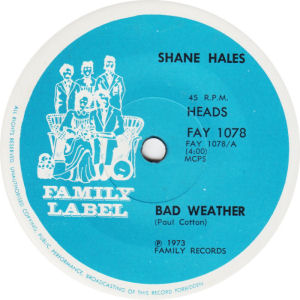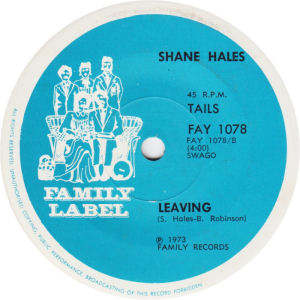 The closest he came to British stardom was with the heavy metal band Killa Hz, a popular support act in the late seventies. This band also included Leith Corbett, from The Dave Miller Set. In 1980, Shane fell off stage during a performance and broke his pelvis. During his recuperation, Killa Hz disbanded, and in December 1981 he returned to New Zealand.
He struck a deal with WEA in 1982 and began recording again. His first single for them was "Starting Out All Over Again"/"You Can't Change Me". He followed this in 1983 with "Don't Play That Song Again"/"Too Good To Stop Now" and a 12" single "Total Man"/"Another Night With The Boys"/"You Can't Change Me".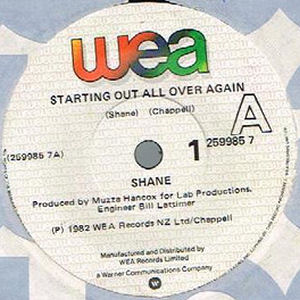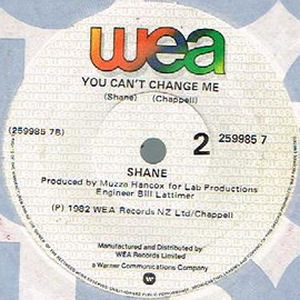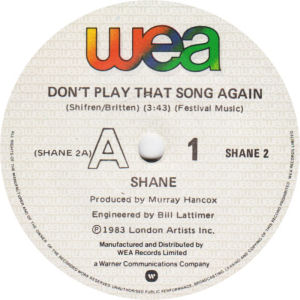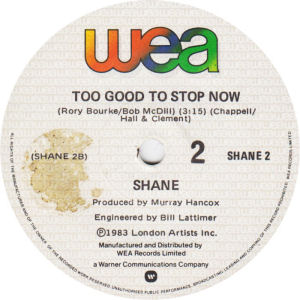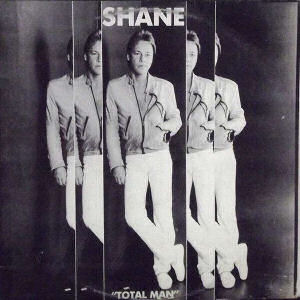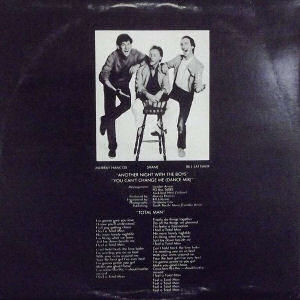 In 1986 Ode released an album called "Portrait '68-'86", which included most of Shane's hits and two new songs which they released as a single, "We've Got All Night"/"Tear It Up".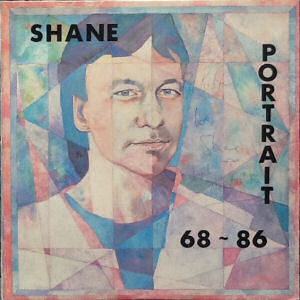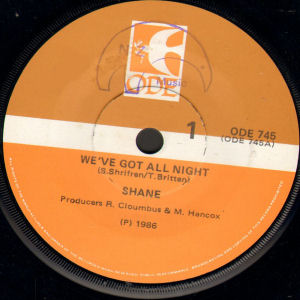 In 2001 EMI released a long awaited CD called "Saint Paul - The Very Best Of Shane". This has all his singles, plus the very first solo song he did, and the Zonk single, plus some album tracks.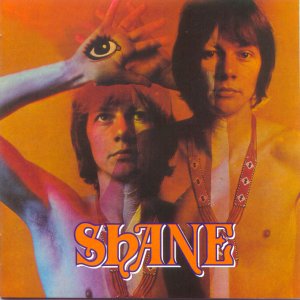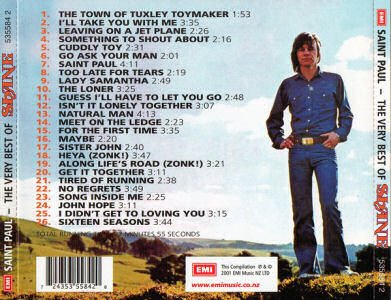 Shane can also be found on the following compilations:-
Zonk can also be found on the following compilation:-