Mr Lee Grant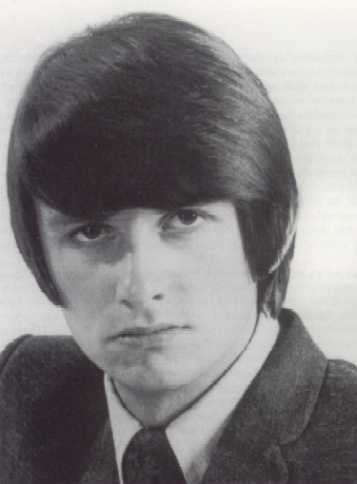 Mr Lee Grant was born Bogdan Charis Kominowski to Polish parents on April 22 1945, in a Nazi concentration camp just outside Dusseldorf. His father was killed, but he and his mother survived and emigrated to New Zealand in 1949, settling in Palmerston North.
He left school in 1963 and enrolled at Palmerston North Teachers College. His first interest in music came when he joined a local band called the Cyclones. He was happy to play with them at weekends and would probably have become a teacher if other events hadn't taken place.
A friend knew a DJ called Keith Richardson, who ran youth dances in the Hawkes Bay area, and he managed to get him some gigs there. Keith decided that Bogdan Kominowski was a bit of a handful, so he came up with a new name, Lee Grant. The Mr was added to avoid confusion with an Auckland actress Miss Lee Grant.
Mr Lee Grant's first recording was "Doo-Doodle-Do-Doo"/"As Long As I Have You" on Viscount in 1965. This record was later re-released on Zodiac in 1967.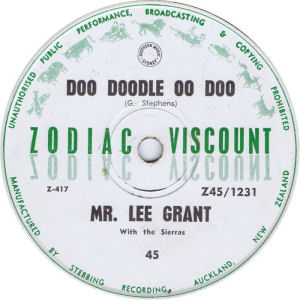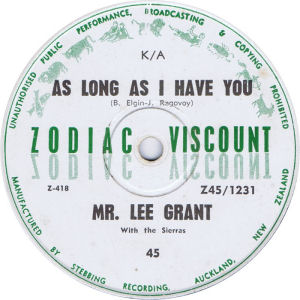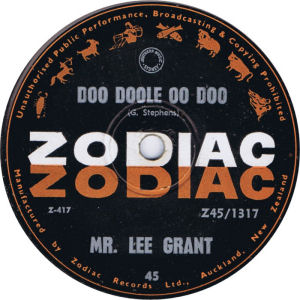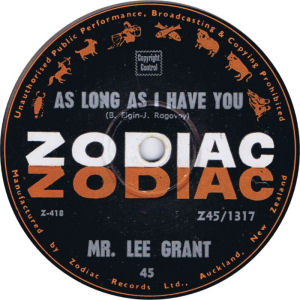 To promote the record, he travelled to Auckland for an appearance on "Teen Scene". It was while doing that show, he met reporter, Dianne Cadwallader. She decided to become his manager and groomed the 21 year old as a presentable soloist. Dianne secured guest spots at "Teenarama" in Wellington and a recording contract with HMV. She had him dressed by a Wellington fashion mogul and he quickly became New Zealand's Mr Mod.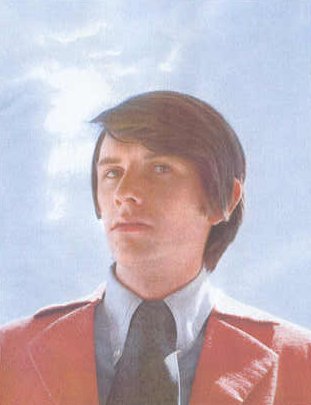 His first recording for HMV was "Mind How You Go"/"Sounds Of The Big Town" in 1966.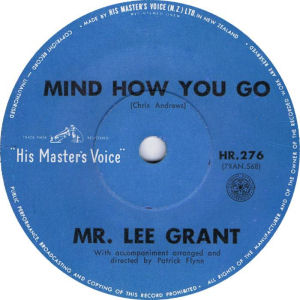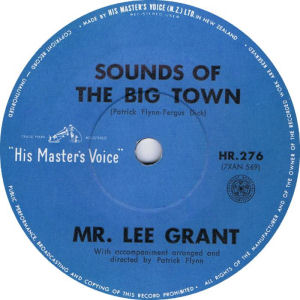 It wasn't a big hit, but shortly afterwards, Dianne managed to get him a spot on the "C'Mon" pilot. The producer Kevin Moore was impressed and contracted Mr Lee Grant as resident vocalist on "C'Mon 67".
During the 1966-67 festive period he went on three brief tours as support artist to Normie Rowe, Sandy Edmonds, and the Roy Orbison, Walker Brothers, Yardbirds package. This gave him quite a high level of exposure by the time "C'Mon 67" kicked off in February 1967.
Helped by this regular spot on National TV, he became an overnight megastar. In terms of audience hysteria, Mr Lee Grant's popularity remains second only to Johnny Devlin. Unlike Devlin, however, Grant was strictly middle of the road, and his success was somewhat manufactured. Mr Lee Grant was New Zealand's first television pop idol. His ensuing female adoration was due almost entirely to the invaluable exposure he received on "C'Mon".
Towards the end of the first "C'Mon" series HMV released the single "Opportunity"/"Spicks and Specks", which entered the National Charts at number 17. By the time Mr Lee Grant had completed the Animals, Dave Dee Dozy Beaky Mick and Tich tour five weeks later, "Opportunity" was at number one on the charts in May 1967. "Opportunity" was first released by Walter Jackson as the b-side of a single in 1963. American singer Peter James did a cover of the song in April 1966.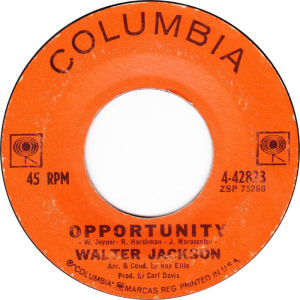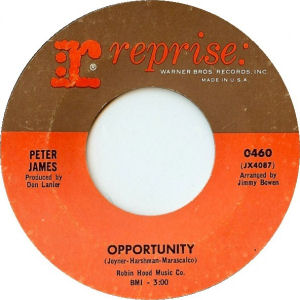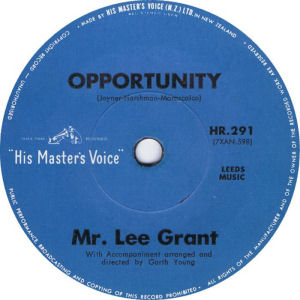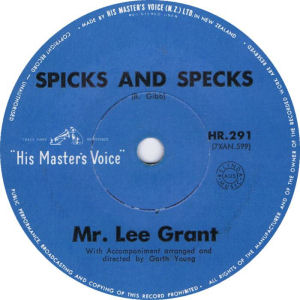 His next single "Thanks To You"/"The Real Thing" was released in September 1967 just prior to the "Golden Disc Spectacular". "Thanks To You" also made it to number one on the national charts and collected the "1967 Loxene Golden Disc Award". "Thanks To You" was originally recorded by Scottish born Canadian raised singer Bobby Hanna. He returned to the UK in 1967 and recorded the single for Decca.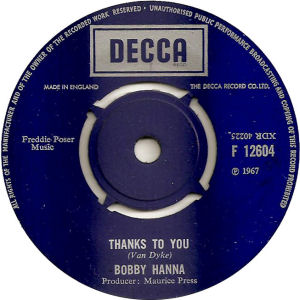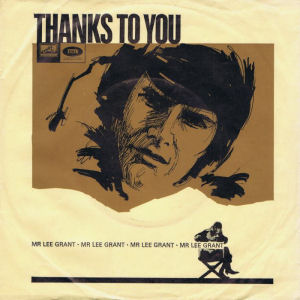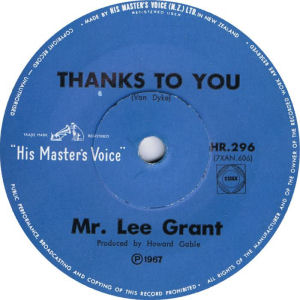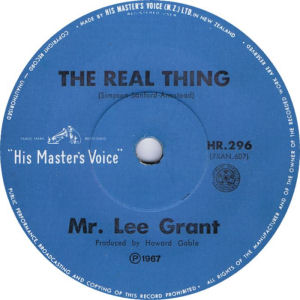 To complete a magnificent year, Mr Lee Grant also picked up the NEBOA Award for "Entertainer Of The Year". Following this success HMV released his first album called "Mr Lee Grant".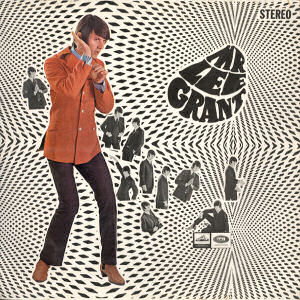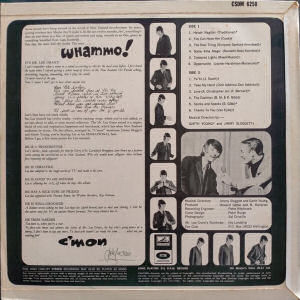 A new single "Movin' Away"/"Lovers Are Always The Same" in December 1967 failed to make it to number one, stopping at number two. Then with a somewhat failure for the next, "Ave Maria"/"Panis Angelicus", not even making the charts, he was rescued by the follow-up single "Why Or Where Or When"/"Hava Nagila", which had him back at number one in March 1968, just as Mr Lee Grant was preparing to leave for Britain.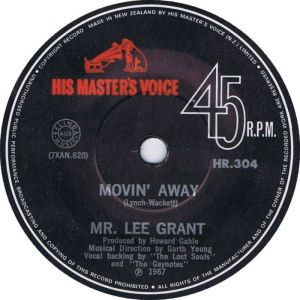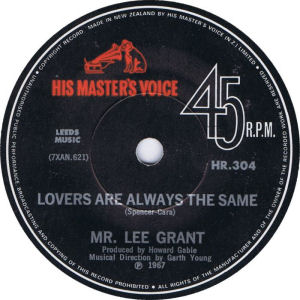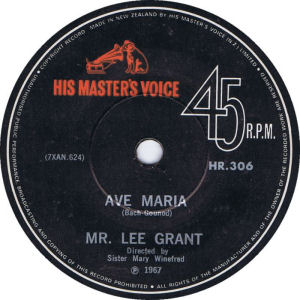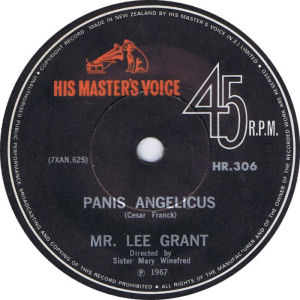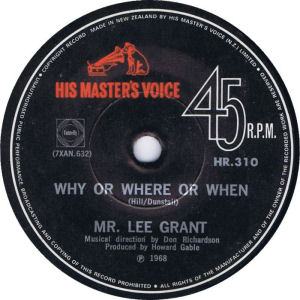 Dianne Cadwallader had decided that Grant had conquered New Zealand and should now venture further a field. The waters were first tested in Australia, with appearances on various Television shows. The visit wasn't as successful as they would have liked. He returned to Auckland and prepared for a rushed farewell tour of the country.
On the 3rd of March 1968, the biggest male star since Johnny Devlin flew out of Auckland bound for London. In his absence, he scored two more Top 10 hits in New Zealand. In June 1968 "The River Runs Dry"/"Walking With My Angel" reached number 5 and "Bless You"/"The Wanderer" reached number 6 in August.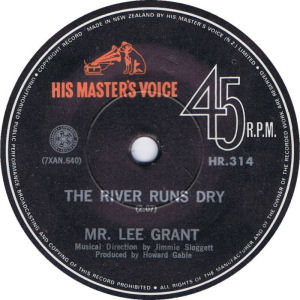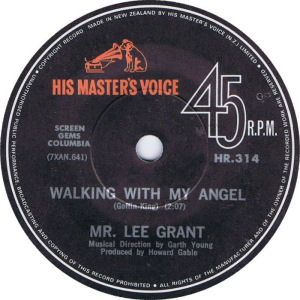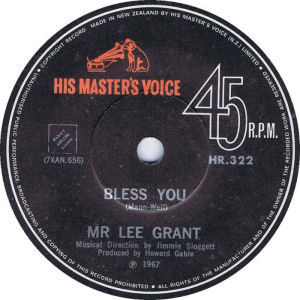 HMV also released a second album called "Mr Lee In London".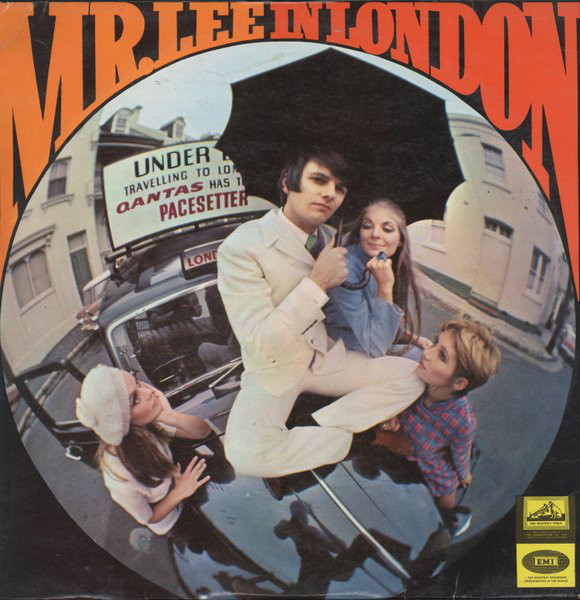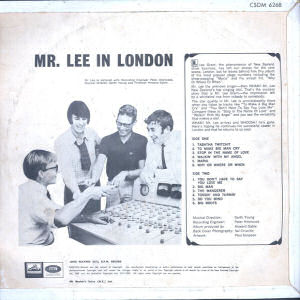 There were no more HMV New Zealand singles for Mr Lee Grant. Being away from his adoring fans, his popularity soon plummeted. He did release some singles in England on the Decca and Columbia labels as Lee Grant, the Mr had gone, but none of them were overly successful. His first was "A Little Love And Understanding"/"I Got To Get You Out Of My Mind" in 1970. Others included "A Man With No Tomorrow"/"What Am I Gonna Do" in 1971, "You Keep On Dancin"/"Josie" in 1973 and "Come On Dance"/"Makin' Whoopee" in 1974.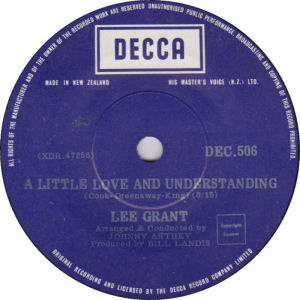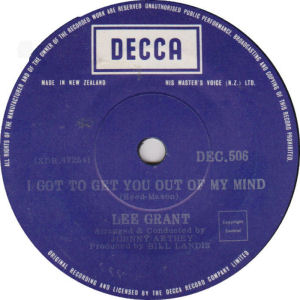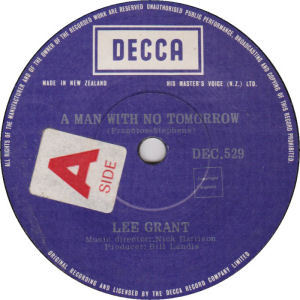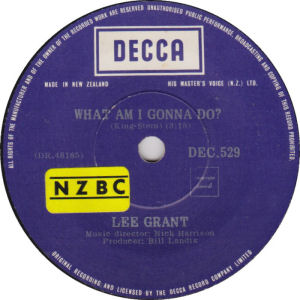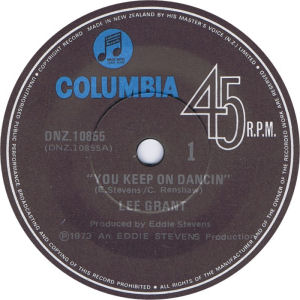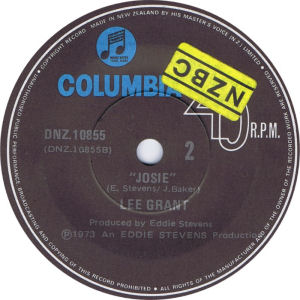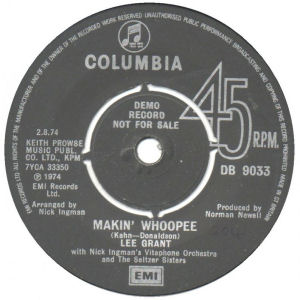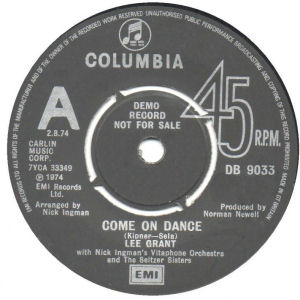 In 1972 HMV did release one final single under his name Kominowski called "Mechanical Man"/"Lord Knows".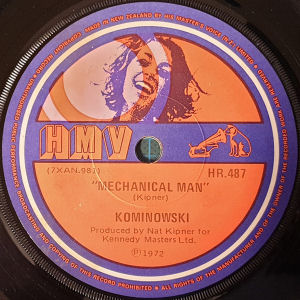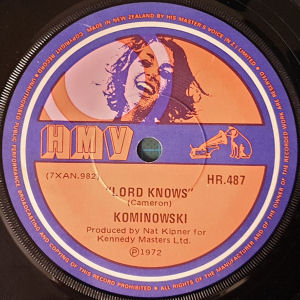 There was also a UK 1978 Decca single, F 13845, released under the name Bogdan Kominowski. The tracks are "Blue Angel" and "Something She Said".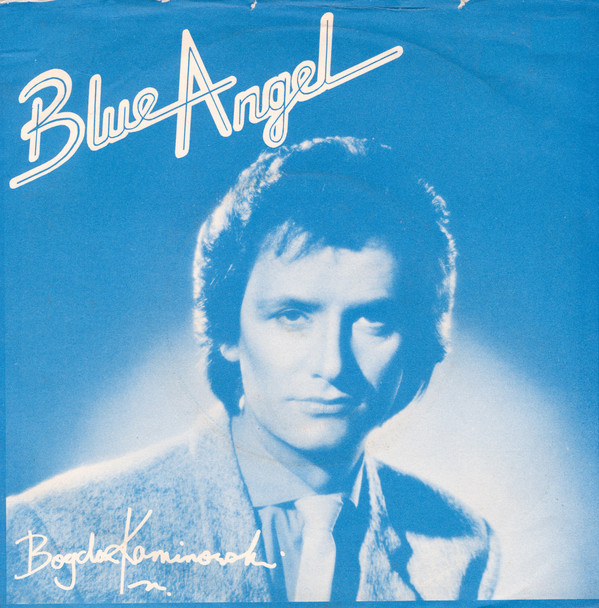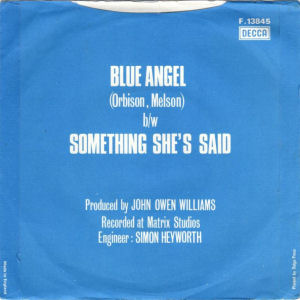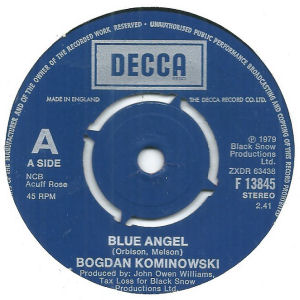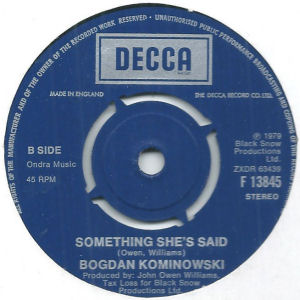 Success as a pop star in England was never realised, so he turned to stage, TV and film. Now, only using his original name, he has played roles in Jesus Christ Superstar, Elvis the Musical and quite a few other stage shows. TV shows included the revival of Oh Boy and Brushstrokes. He even has the honour of being one of two New Zealand pop stars to have appeared in a James Bond movie. He played the part of a Russian in "A View To A Kill". The other pop star was Frankie Stephens, who was with a group that were called Southern Auroras, before becoming Sine Waves and then Insect and eventually evolving into the Fourmyula.
To my knowledge he is still based in London and continues to be involved in stage work.
In 2001 EMI released a CD called "The Very Best Of Mr Lee Grant" which contains all his singles and better tracks from his two albums.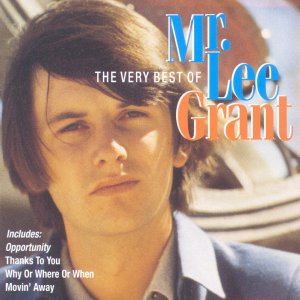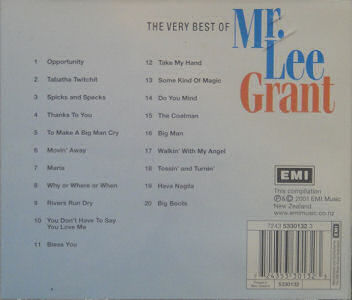 Mr Lee Grant can also be found on the following compilations.