Gene Pierson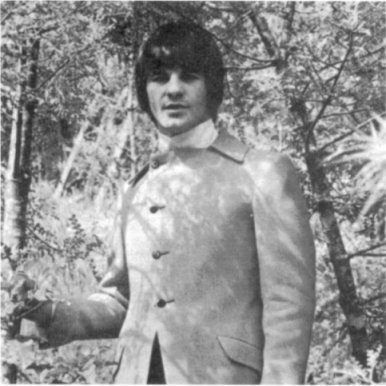 Gene Pierson was actually Australian Giancarlo Salvestrin. He grew up in Sydney, and came to Auckland in 1966, where he grew his hair, adopted the stage name Gene Pierson and launched a pop singing career.
He performed on the club scene and became quite an attraction, but never made it to star status. He appeared regularly with a group out of Wellington called the Cheshire Katt. During his club performances he impressed enough people to get a recording contract with Zodiac.
His first two singles were released in both New Zealand and Australia, the latter being on Philips. They were "Love Love Love"/"Celeste" in 1966 and "You Got To Me"/"Rainy Day In June" in 1967. They sold reasonable and his name became better known, enough to get him bookings in other parts of the North Island.
His next two singles only appeared in New Zealand and were not as successful. They were "Toyland"/"Matchstick In A Whirlpool" in 1967 and "If You Only Loved Me"/"Just One Tender Look" in 1968. A switch to Festival in 1969 saw the release of "Leaving On A Jet Plane"/"I Ain't No Miracle Worker" and in 1970 "Oh Sweet Lord"/"Reach Out".
"Reach Out" was actually picked up in Australia and became a minor chart success over there, so Gene decided it was time to return home. He had another single in Australia in 1970 on Infinity called "See My Way"/"Teach Me How To Fly" and a final one in 1971 on Festival called "Come On In"/"The Only Living Boy In New York".
Still not being able to crack the big time, Gene moved into the business side of the music industry, where he had better success. He formed Laser Records in Sydney and then created Big Mouth Records. He signed quite a number of successful artists to this label, one of which was Hello Sailor.