Cheshire Katt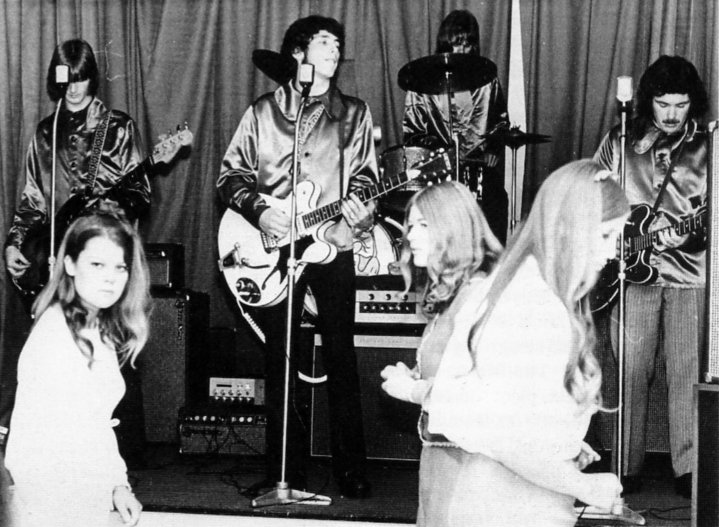 Line-Up:
John Donoghue (Lead Guitar)
Dennis Cleaver (Rhythm Guitar)
Doug Reed (Bass)
Tim Taylor (Drums)
Keith Norgate (Keyboards)
Wellington band Cheshire Katt emerged in 1967 from a line-up that started back in 1963 with the Crescendos, (not the Wanganui band Cresendos). From 1964 to 1966, they had changed their name to the Strangers, again, not to be confused with the Upper Hutt band around at the same time, called the Sensational Six - The Strangers. The Strangers consisted of Eddie McDonald (who would later join the Avengers, Steve McDonald (later to join Dizzy Limit), John Donoghue (Dizzy Limit), and Steve Musphia.
When the Strangers ended, John and Steve formed the short-lived Leaders with two others, Warren Willis (later to join Tom Thumb) and Brian McRae (later to feature as the washboard player in Bulldogs All-Star Goodtime Band, alongside John Donoghue). At the demise of the Leaders, John formed Cheshire Katt.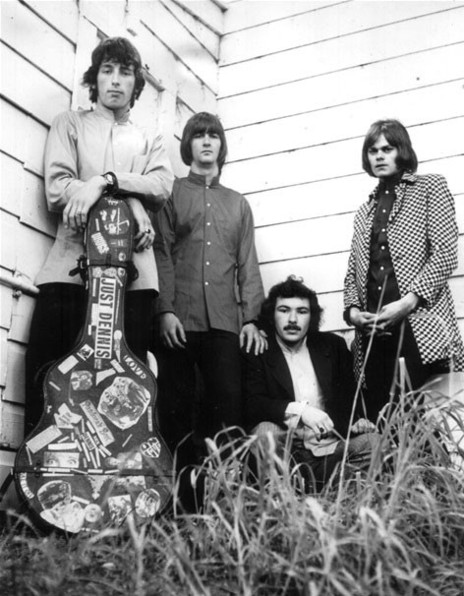 Cheshire Katt, 1967: Dennis McCann, Doug Reid, John Donoghue and Colin McClean
Cheshire Katt made an attempt on the world record for non-stop playing, at the Karma Sutra Nite Club in Kilbirnie. They lasted two days, after which Tim called it quits and was replaced by Colin McRae on drums. Colin had previously played in a band called Catch Hands.
In 1968 they entered the Wellington heat of the national Battle Of The Bands, and after an outstanding performance they placed third. Now with a need to establish themselves, they made a quick visit to Auckland, where they were received very well. On their return to Wellington, they decided that Auckland was the place to be, and relocated there, only to fold a short time after.
Doug Reed then spent a short time with Roger Skinner's Motivation and John returned to Wellington where he joined Dizzy Limit.