Cresendos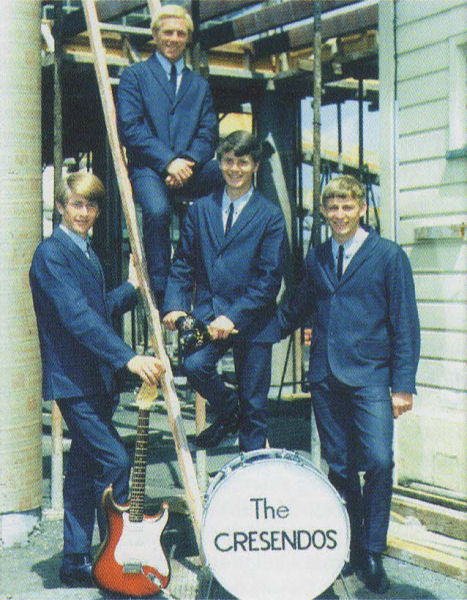 L to R Graham Johnson, Ian Irvine, Max Johnson and Bryan Stewart.
Line-Up:
Graham Johnson (Lead Guitar)
Ian Irvine (Bass Guitar)
Max Johnson (Rhythm Guitar)
Bryan Stewart (Drums)
The Cresendos formed in 1965 in Wanganui. They were spotted by Allied's recording chief Fred Noad at a Wanganui talent quest in 1966 and signed up. In early 1967 they released their one and only single, comprising of two originals, "Now She's Mine" with "I'll Be Around" on the flipside. The groups name was spelt incorrectly on the record label as "The Crescendos".