Jim McNaught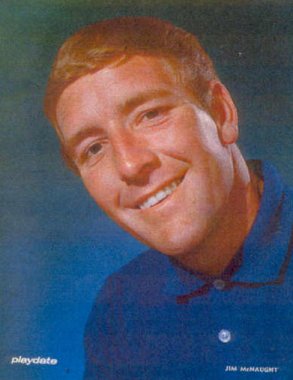 Jim McNaught was a Wellington pop vocalist who started out playing drums for a group called the Mana Quintet. This group evolved into the Supersonics around 1960. Jim left this group at the end of 1962 to pursue a very successful solo career as a vocalist.
He was signed to HMV, the same label the Supersonics recorded on. His first release was a duet with Pauline Bramley called "Swinging On A Star". Pauline sang the song on the reverse, "Old Smokey Locomotion".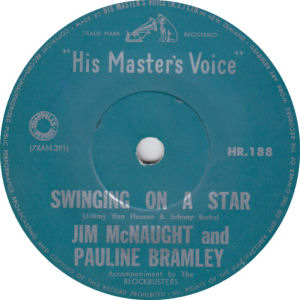 Jim released a total of 11 singles from 1963 to 1966, of which two more were duets in 1964, one with Rochelle Vinsen and the other with Jill Thomas.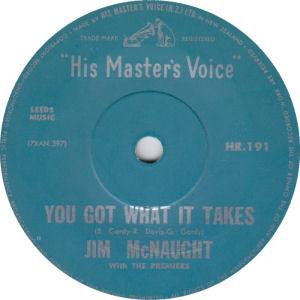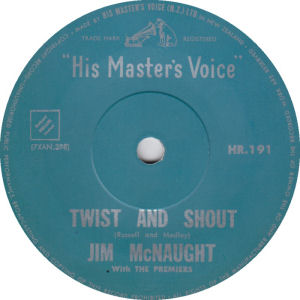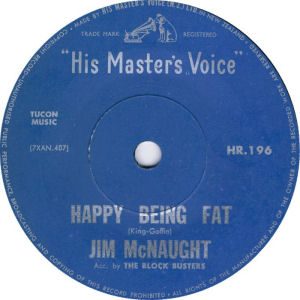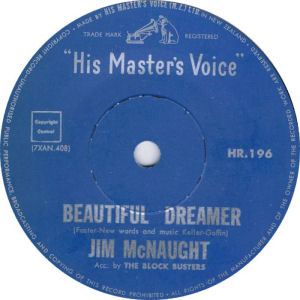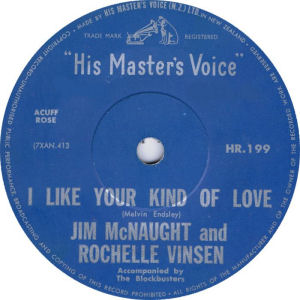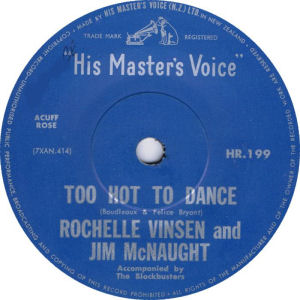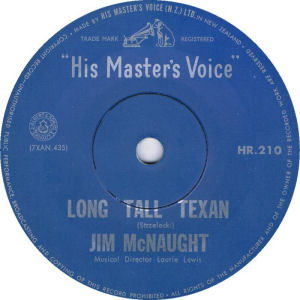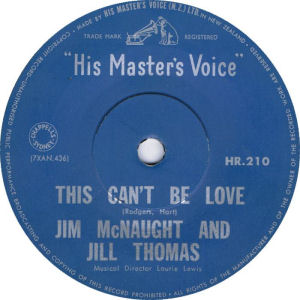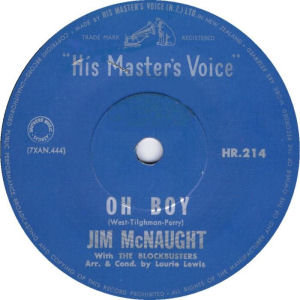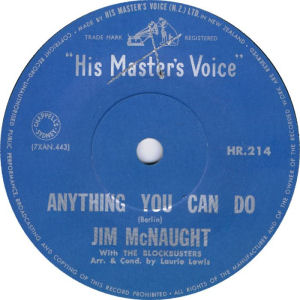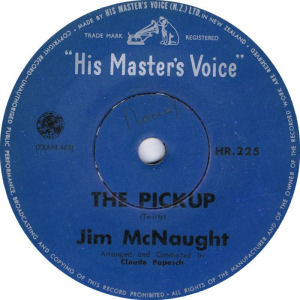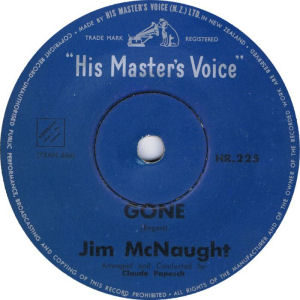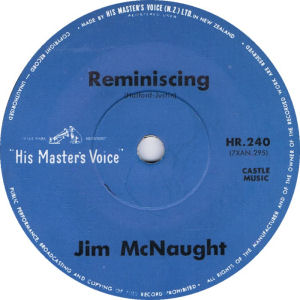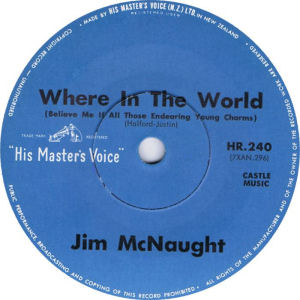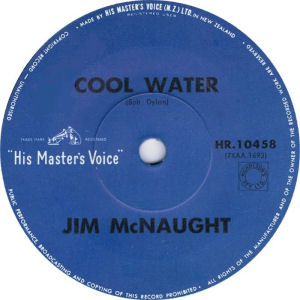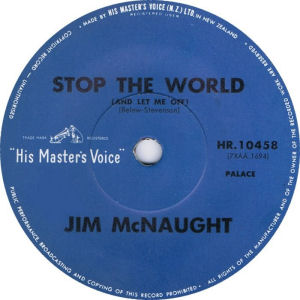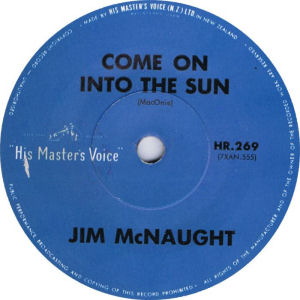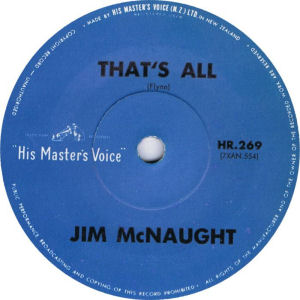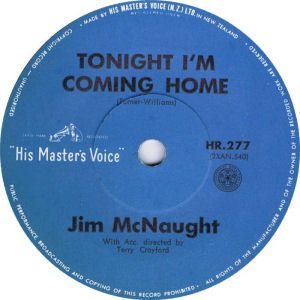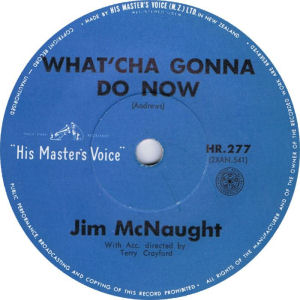 He also had one EP called "Along Came James" in 1963, followed by his first album, "Meet Jim McNaught" in 1964.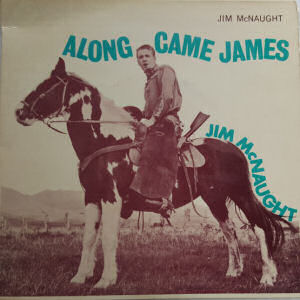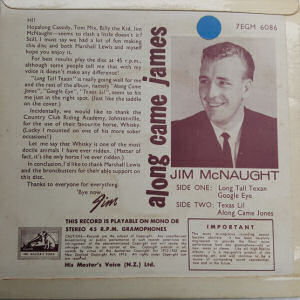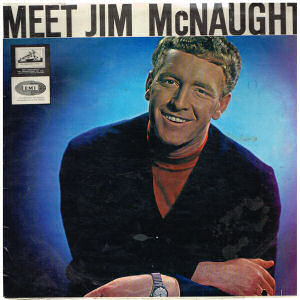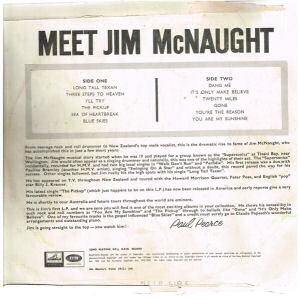 In 1964, Jim was a regular guest on Johnny Cooper's talent shows along with people like Tommy Adderley and Lew Pryme. During these performances, the Blue Diamonds provided the backing. Bruno Lawrence also provided the drumming on some of Jim's early recordings.
Jim had a three year break from recording, with his next release being in 1969, when he released the single "Hammer and Nails"/"Till The End".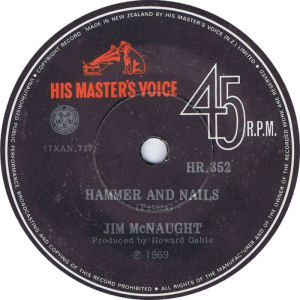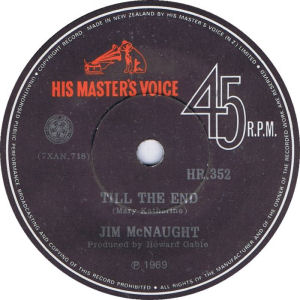 After that there were only three more singles, two in 1969 and one in 1971.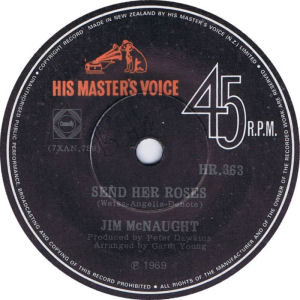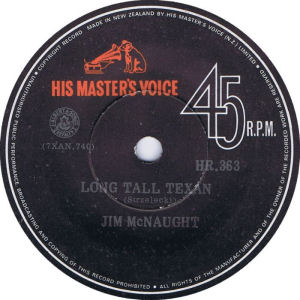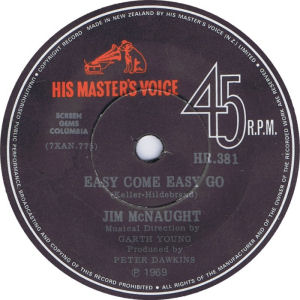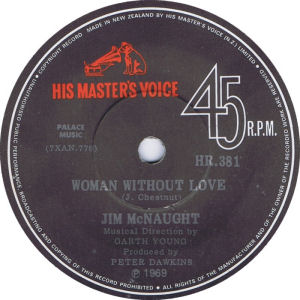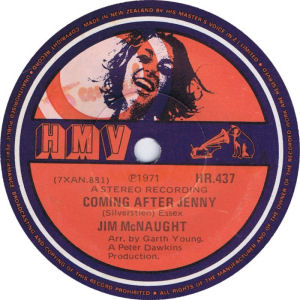 In late 1969 Jim was performing at the Beefeaters Arms and one of these shows was recorded for release in 1970 as "Live At The Beefeaters Arms".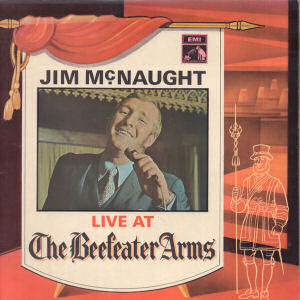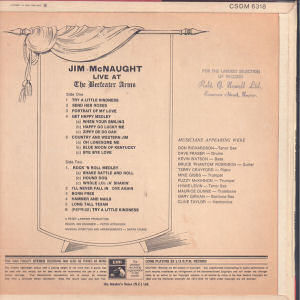 Sadly Jim McNaught died in 1972 aged a very young 37 years. An album called "A Tribute", that consisted of many of his single releases and tracks from his first album, was released in 1977. Side two of this album contained the entire "Live At The Beefeaters Arm" album.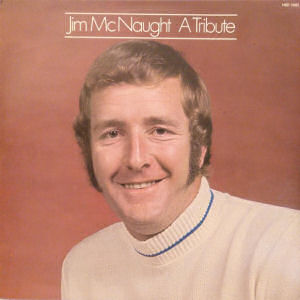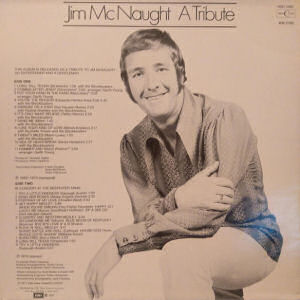 Not much of Jim's recordings have made it on to CD. His "Hammer and Nails" is on "New Zealand Favourites" and "Long Tall Texan" and his duet with Rochelle Vinsen, "I Like Your Kind Of Love" are both on "Kiwi Nostalgia of the 60's".
Jim McNaught can be found on the following compilations.