Jill Thomas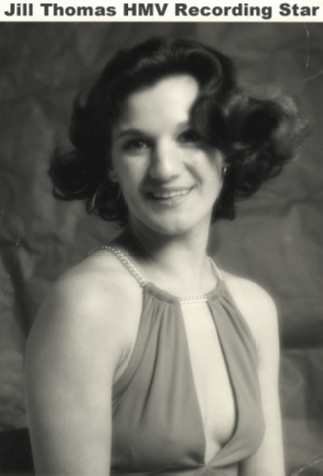 Jill Thomas
Jill Thomas was a pop vocalist based in Wellington in the early sixties. The height of her career was in 1961 and 1962 when she was signed up by HMV and recorded four singles for them. The first in 1961 was "Big Daddy" / "A Thousand Stars". The other three were released in 1962 and were "The Cure" / "With Plenty Of Money And You", "I Can't Hold Your Letters" / "Barefoot Boy", and "When It Comes To Love" / "Believe Me I'm No Fool". Her backing group for the recordings were the Blockbusters, who comprised of Dave Fraser on keyboards, Neil Harrap on guitar, Bill Evans on bass, Bruno Lawrence on drums, and Terry Crayford on piano.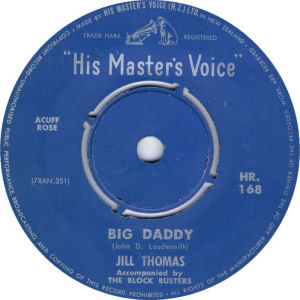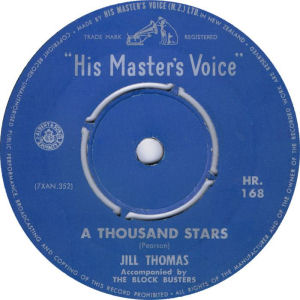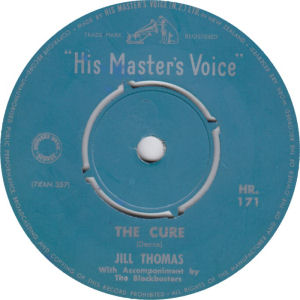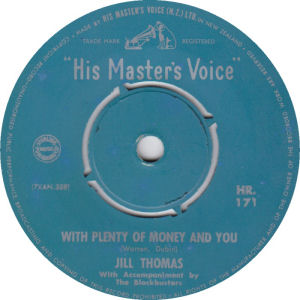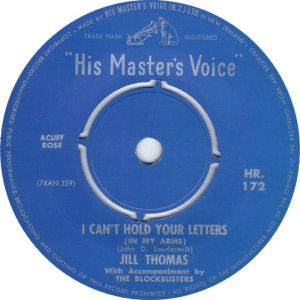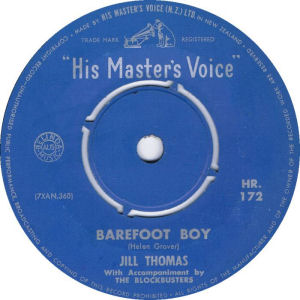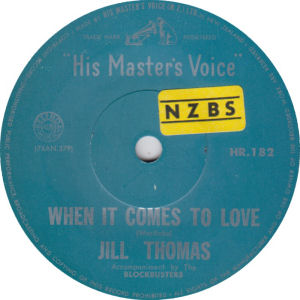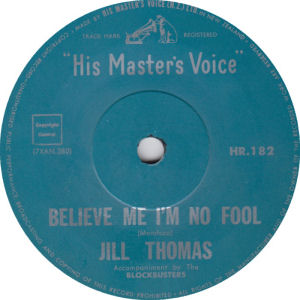 In 1964 she also recorded a duet with Jim McNaught called "This Can't Be Love". This became the flipside of Jim's "Long Tall Texan" single.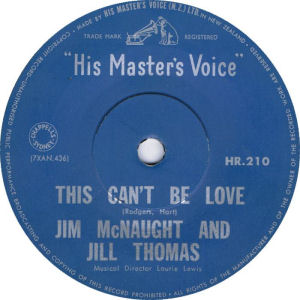 When not recording, Jill was constantly performing live around Wellington. She worked with the Nick Smith Combo who played the Sorrento, and at the Pines with Tommy Adderley, and also the Keil Isles, the Quin Tikis, and Howard Morrison Quartet. Her stage performance was perfection and she had the most amazing wardrobe.
Another regular venue for Jill was the Caltex Lounge in Wellington. She also sang a lot with Tony and the Initials. Jill also hosted Helen Shapiro while she was on her New Zealand tour in 1962.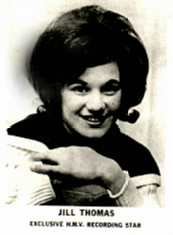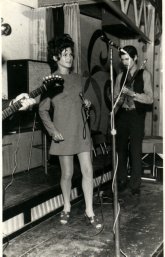 Jill on stage at the Caltex Lounge
My sincere thanks to Jill Thomas's number one fan, Jill Lorraine for supplying me with the photos.