Survivors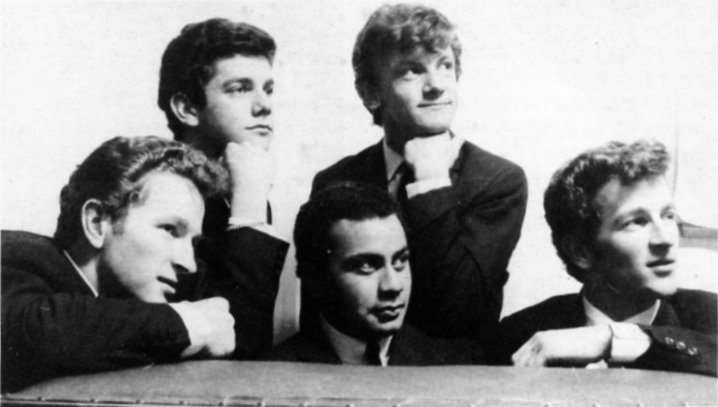 Line-Up:
Bob McKay (Lead Guitar / Vocals)
Brian Hayes (Rhythm Guitar)
Dennis Hayes (Bass Guitar / Vocals)
Tom Swainson (Drums)
Dave Duffel (Lead Vocals)
The Survivors formed in 1966 and came from the Porirua/Titahi Bay area out of Wellington. Although they were only around for about a year, they featured regularly at the John Bosco Youth Club, as well as spending a great deal of time playing in Nelson.
The only experienced member amongst them was Dave Duffel. He had previously been with Mike and the Beavers and the Big Four. He only stayed with the group for a short time, before he ended up with The Group.
The Survivors were essentially a pop group who played covers of the Beatles, Rolling Stones and Beach Boys, all the sort of stuff that the young people going to the youth clubs could dance to. They never recorded and by 1967 they were no more. Bob, Dennis and Tom continued as the Spyce Of Lyfe.
Tom Swainson was the only member to go on to have a full musical career. He played with Tom Thumb in 1968, Farmyard in 1970, Arkastra in 1972 and Redeye in 1976.