Redeye
Line-Up:
Dennis Mason (Percussion / Saxophone / Vocals)
John O'Connor (Guitar)
Frits Stigter (Bass Guitar)
Tom Swainson (Drums)
When the Cabin opened up in Wellington in late 1973, Ray Johns hired some musicians to play there. They comprised mostly of ex-Quincy Conserve members, Kevin Furay on guitar, Dennis Mason on saxophone and vocals, Rufus Rehu on keyboards, Graham Thompson on bass guitar and Mike Conway on drums. They didn't last long and Johns asked Mason to put together a new band.
He put together Section, which comprised of Mason, Rehu, John O'Connor on guitar, Frits Stigter on bass guitar and Chris Fox on drums. Frits was also from Quincy Conserve and Dizzy Limit before that. As well as playing at the Cabin, they also provided support for a number of international artists who passed through Wellington at the time. In a short period they became very popular with a repertoire of soul music.
Chris Fox left and he was replaced by Tom Swainson. Shortly afterwards, Rufus Rehu left and wasn't replaced. With his departure, a name change was decided, and Redeye came about in 1976.
Redeye were one of Wellington's better known rock groups in the mid seventies. They were much underrated and hardly played outside the Wellington area. They had occasional appearances on television's "Ready To Roll", and also managed to do some session work at EMI.
On the recording side, they released three singles, the first, "Who Said That"/"I Wish You Well" in 1976, and "Little Miss Lonely Heart"/"Mind Seasons" and "He's My Man"/"So Damn Fine" in 1977. They also released an album "Redeye" in 1977, which contained the singles, but it was not a good seller.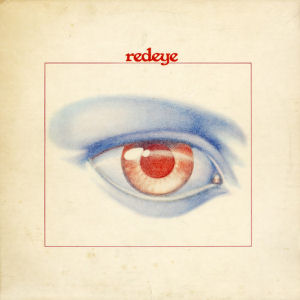 Redeye disbanded in April 1978.