Spyce Of Lyfe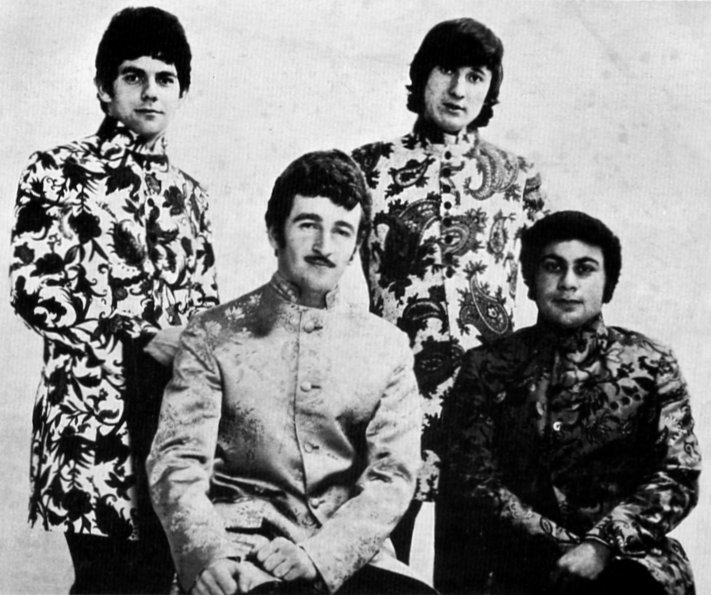 Spyce Of Lyfe with James Dwain after Mike had left.
Line-Up:
Mike Farrell (Lead Guitar / Vocals)
Bob McKay (Rhythm Guitar / Keyboards / Vocals)
Dennis Hayes (Bass Guitar / Vocals)
Tom Swainson (Drums / Vocals)
In 1967, after the Survivors had ceased, three of its members, Bob, Dennis and Tom, joined with Mike Farrell to form the Spyce Of Lyfe. No longer playing pop covers, their music style was greatly influenced by Farrell. They joined the underground movement and concentrated on blues covers of Hendrix, John Mayall and Cream. Adding a heavier R'n'B mix, they started having success, and this bought them to the attention of other groups.
It wasn't long before Mike was approached, and by mid 1968 he departed to join Tom Thumb. His place was taken by James Dwain, who had previously been with the Bitter End. Not long after, Bob McKay left, Dennis switched to rhythm guitar and Glenn Timihou was brought in on bass guitar.
By the end of 1968, they folded. Tom joined Mike at Tom Thumb, and James and Glenn were later seen again as some of the many artists to pass through Tapestry. Glenn was also to have a short stint with Creation.