Sounds Unlimited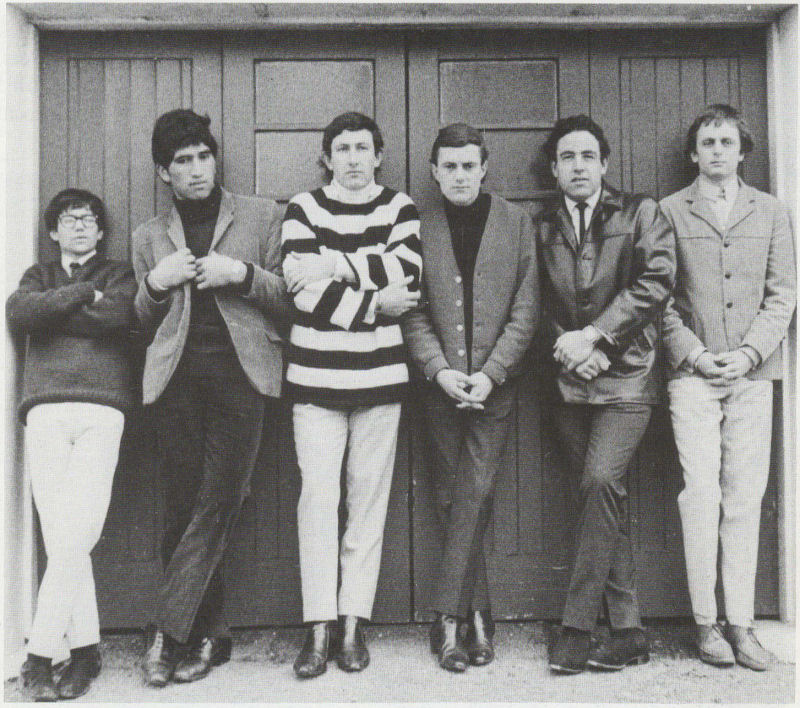 Sounds Unlimited, from Left: Paddy Beach, Reno Tehei, Mike Findlay, John McCormick, Bernie Findlay and Alan Galbraith.
Original Line-up:
Mike Griffin (Guitar / Vocals)
Bernie Findlay (Organ / Piano / Harmonica / Vocals)
Mike Findlay (Bass Guitar / Vocals)
John McCormick (Saxophone / Vocals)
Paddy Beach (Drums)
Sounds Unlimited came together in 1965 from two top Palmerston North bands, The Cyclones and The Flares.
In 1964 The Flares were well established. Two of the members of note were Maurice Greer on drums and John McCormick on saxophone. Maurice Greer would later make a name for himself with the Four Fours and Human Instinct.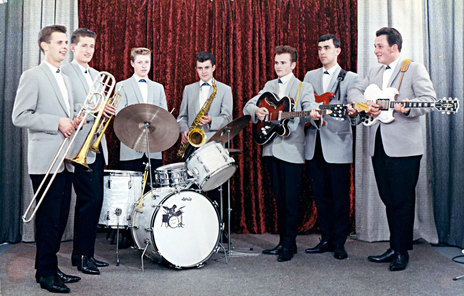 The Flares, Maurice and John 3rd & 4th from left.
The Cyclones took a bit longer to get established. The first attempt to put a group together was in 1962 by bass guitarist Mike Findlay, with drummer Paddy Beach, and singer named Bogdan Kominowski, later to become pop idol Mr. Lee Grant. They were joined by Mike's elder brother Bernie on piano. A number of guitar players were tried before eventually settling on Mark Tournquist and Mike Griffin.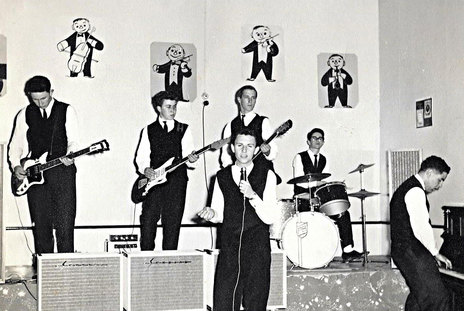 The Cyclones 1964, from left rear: Mike Findlay, Ken Climo, Morris O'Keefe, Paddy Beach. Front: Bogdan Kominowski, Bernie Findlay (piano).
In early 1964 Bernie had to do his national service, so in his absence, The Cyclones recruited sax player John McCormick from The Flares and when Bernie returned the band became more serious. But they soon lost Bogdan, who was now just starting his solo career. Then in 1965, Mike Findlay developed Tuberculosis and spent three months in hospital. Bass playing duties were covered during this time by Don Clarkson (ex-Peter Nelson and the Castaways).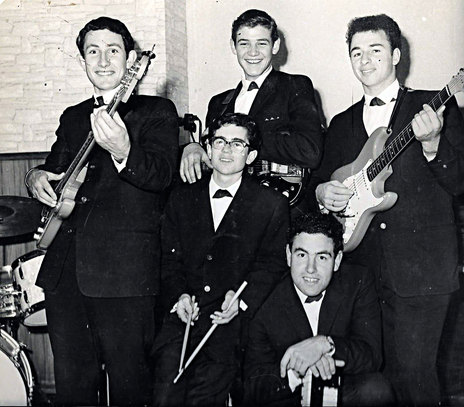 The Cyclones 1964: (rear) Mike Findlay, Frank McOviney, Lou Noaro, (front) Paddy Beach, Bernie Findlay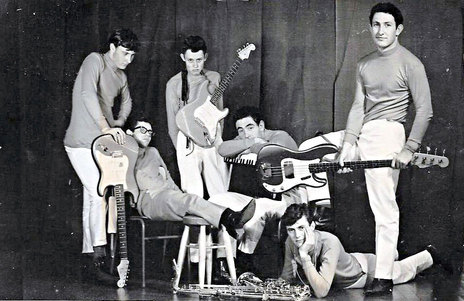 The Cyclones in 1965 after Johnny McCormick (on floor) joined the band
The group did a few gigs in Christchurch and Wanganui, plus a season at Wellington's Downtown Club before moving to Wellington in January 1966 to take up a residency at The Place. It was at this point that they changed their name to Sounds Unlimited.
No sooner had they moved than a new lead guitarist was recruited to replace Mark Tournquist. Reno Tehei was recruited. With Bernie's newly acquired Vox Continental organ, Johnny's saxophone, and Reno's lead guitar work, the role of rhythm guitar became superfluous so Mike Griffin left and returned to Palmerston North. All that remained to find was a good vocalist. Manager Ken Cooper knew Alan Galbraith who had recently started working solo. He was flown over to meet the group and joined at the end of May 1966. Sounds Unlimited was now complete.
Just prior to Alan joining them, they released their first single for HMV, with Paddy on lead vocals.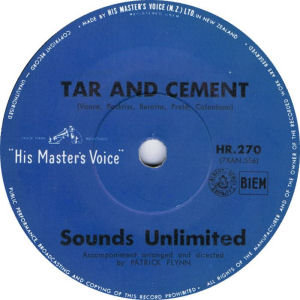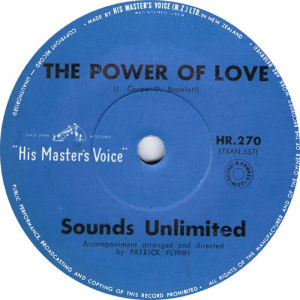 With Alan now on board, they were back in the studio and more singles were released.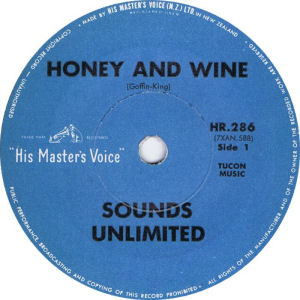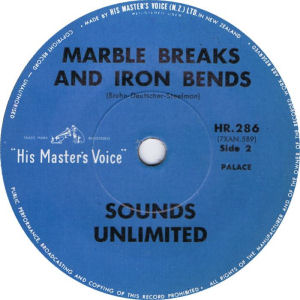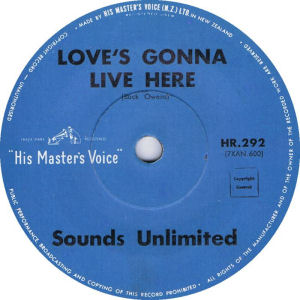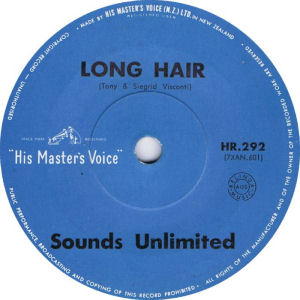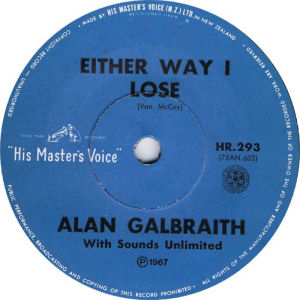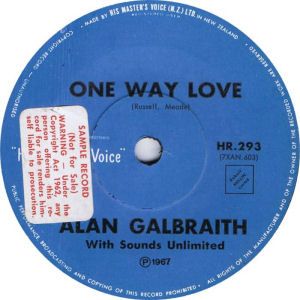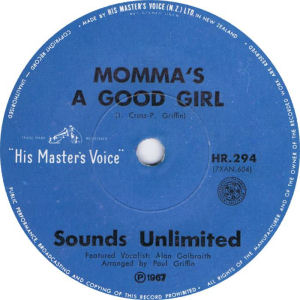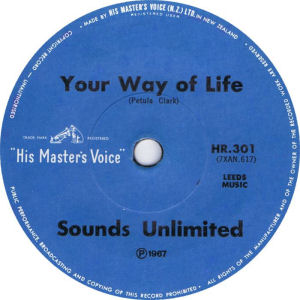 Despite their obvious musicianship, it soon became obvious that all the members of Sounds Unlimited had different tastes and ambitions. John McCormick was an excellent musician with one foot in the jazz camp, Reno was becoming a guitar hero in his own right; Alan wanted to be a pop star, while the originals, Paddy, Mike and Bernie, were happy just to keep going as a working club band. Their popularity continued to grow in Wellington, but the end was probably in sight by the time Galbraith's 'Either Way I Lose' was released as more or less a solo effort.
When drummer Paddy Beach was called up for his national service late in 1966, Sounds Unlimited retreated to a three-month residency at Nelson's Galaxy Lounge with drummer Noddy Hutchison. When Beach returned just prior to Christmas, the band was back to full strength and ready for a busy season at the popular beach resort.
Sounds Unlimited returned to Wellington in January 1967 and, before long, another set back came when lead vocalist Alan Galbraith was hospitalised in early February to have nodules removed from his throat. During his recovery, manager Ken Cooper struck a deal to supply a group to play on a return trip to the UK aboard the cruise liner Ellinis. Paddy, Reno, Johnny and Alan were keen to go, but by this time, the Findlay brothers had had enough of the uncertainty of being professional musicians. Bassist Ben Kaika was recruited from The Bitter End and the new line-up immediately set off for the UK. While there, they soaked up all the psychedelic goings on that were in vogue.
Arriving back in New Zealand in July 1967, the band was hyped as returning heroes, complete with new gear. The new Sounds Unlimited took off on a quick tour that included Auckland, Wanganui, Wellington and Christchurch. In Wellington, the Place had its largest crowd that year and the critics raved. The influence of late-60s British rock was clearly obvious. The old Sounds Unlimited was no more and the weirdness had begun, but the writing was on the wall. Galbraith's aspirations to be a pop star and producer got the better of him and he quit. Reno, Paddy, Ben and Johnny formed the Hendrix-inspired Joyful Crye. Featuring Reno Tehei's stunning Hendrix-inspired guitar work, the new band quickly gained a big underground following before moving to Australia as Compulsion. After Compulsion, Reno joined The La De Da's in 1970 for a brief spell. Meanwhile, Johnny McCormick returned briefly to his trade as a motor mechanic before joining Wellington's Quincy Conserve. Alan Galbraith became a moderately successful solo artist before teaming up with Ken Murphy as The Real Thing, and later moving into record production.
Sounds Unlimited can also be found on the following compilations:-