Human Instinct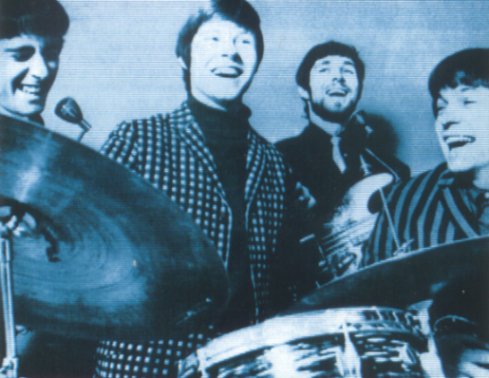 Bill Ward, Maurice Greer, Frank Hay and Dave Hartstone.
Line-Up:
Bill Ward (Lead Guitar)
Dave Hartstone (Guitar)
Frank Hay (Bass)
Maurice Greer (Drums)
Human Instinct is a continuation of the group, the Four Fours. The transition to Human Instinct began in 1966 when Trevor Spitz, founding member of the Four Fours, decided to leave when the other group members wanted to embark on a trip to England to seek their fortune and fame.
Trevor was replaced by 19 year old Maurice Greer. Hailing from Palmerston North, Greer had formed his first band when he was 14, and two years later joined Manawatu's number one group, the Flares Show Band. In 1963 Greer and his brother Frank opened their own Palmerston North nightspot, the Flamingo, and the following year Maurice formed the Big Three with ex-Flares Peter Knowles on guitar and Trevor Harrison on bass. It was with Big Three that Greer first used a restructured drum kit, allowing him to play while standing, to allow him to better handle lead vocals.
In 1965 Greer formed the Saints, (not to be confused with the Christchurch Saints from 1962), with Doug Rowe on bass, Dave Hurley on guitar and Winston Cartelli on vocals. They played in the Manawatu area, but in order to get greater recognition they were soon gigging in Wellington, before moving up to Auckland, which is where Greer came to the attention of the Four Fours.
He passed an audition to join the group and his first recording venture with them was the very successful "Go-Go". Within six months he was on his way to England with the rest of the group. Dave Hartstone had been planning this trip for some time and arranged for them to take up a residency on board the Fairsky in return for reduced fares to England. It was during that voyage that it was decided that a name change was required to something more fitting for a group about to conquer the hip UK market. Human Instinct was the name decided upon.
Three months would pass before they got their first paying gig, but in the meantime they caught up with all the new sounds and what was hip in the fashion world. At the beginning of 1967 they auditioned for a booking agency. Playing an impressive version of the Beach Boys classic, Good Vibrations, they were successful over a number of other hopeful groups and soon found themselves gigging regularly, even landing a support role for the Small Faces on a tour of Northern England.
A recording contract was signed with Philips, who released three singles for them on the Mercury label. All songs were written by Dave Hartstone. The first release was "Can't Stop Around"/"Want To Be Loved By You" in 1967. The "Can't Stop Around" song has often been referred to as "Can't Shop Around" and "Can't Stop Loving You". The single was not successful, but the follow-up "Rich Man"/"Illusions" received the following favourable review in "New Musical Express": "A pounding up-tempo piece with ear-catching lyrics and some weird guitar sounds. Self-penned and out of the ordinary". Unfortunately the review didn't help with sales and the third single release, a remake of the Four Fours "Go-Go" backed with "I Can't Live Without You" fared even worse. As a result, Philips terminated the contract, but they were immediately picked up by Decca for release on their Deram label.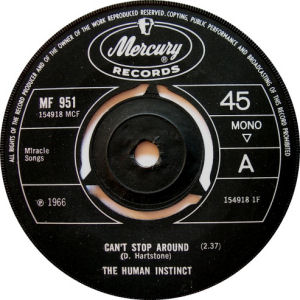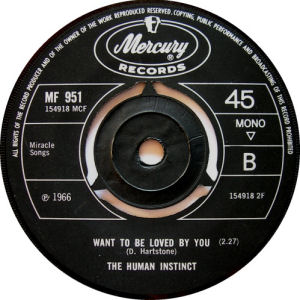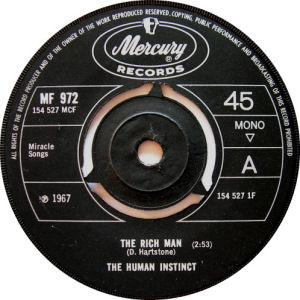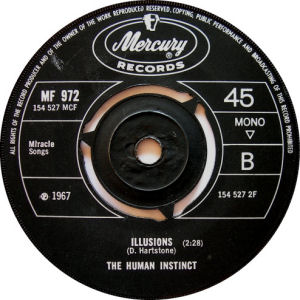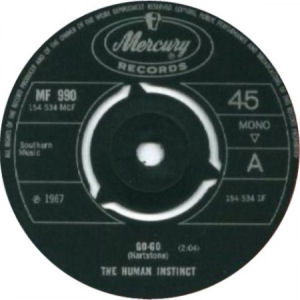 The first Deram single in 1967 was "A Day In My Mind's Mind"/"Death Of The Seaside" and this was followed by a Byrds cover, "Renaissance Fair"/"Pink Dawn" in 1968. Human Instinct once again failed to achieve recording success in Britain and Decca soon lost interest in them.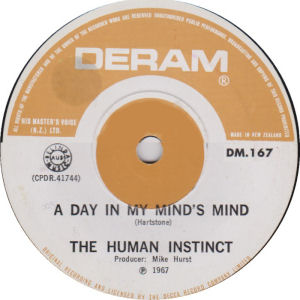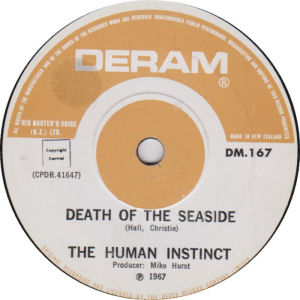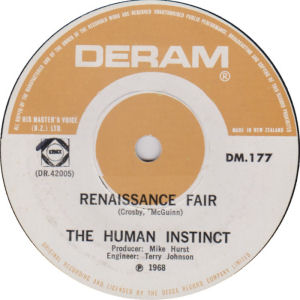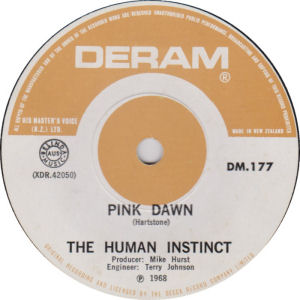 Most of the two years the band had been in England was spent on the road. It was not a lifestyle that Bill Ward was happy with so he decided to return to New Zealand. Dave Hartstone had no plans for leaving England, while Frank Hay also decided to return to New Zealand for a break. Maurice Greer was undecided, as he had been offered the drummer's seat with the new Jeff Beck band, the line-up which also included Rod Stewart. In September 1968 he decided to return to New Zealand to reform a new line-up with the hope of eventually returning to England.
Back in New Zealand Maurice replaced Bill Ward with a friend of his from Palmerston North, 21 year old Billy Tekahika, who had been with the Sinners. Billy was later better known as Billy TK. Frank Hay stayed for a short time, but when Maurice decided to take the band on a national tour, he decided to leave and was replaced by Michael Brown. During the tour Michael left to join Dunedin band, the Klap, and was replaced by Peter Barton.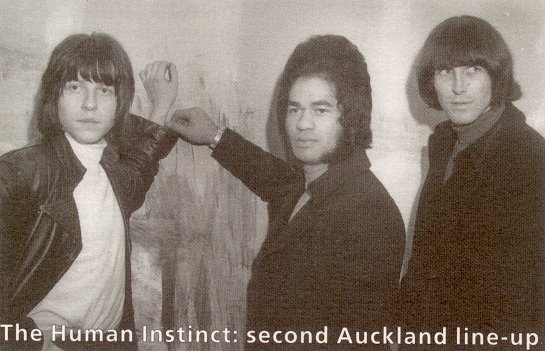 After the tour, a short residency was taken up at the Bo Peep in Auckland, before Greer, Barton and Tekahika flew to London in February 1969 for a second assault on Britain. When they arrived there, they immediately bought a massive PA and lighting system and attracted an audience who wanted to experience the mountain of sound. The group's repertoire at this stage was all original. Although Greer handled most of the vocals, the focal point of the trio was Billy TK, who was becoming a guitar legend in his own right.
The second visit only lasted three months, but during that time they did meet up with Doug Jerebine, previously with the Embers and the Brew. Doug was in England also trying to crack the London scene. He was there recording under the name Jessie Harper. Doug had impressed Maurice and in time Human Instinct were to record seven of his songs.
On their return to New Zealand, they began recording an album at Astor studios in Auckland. About half way through it Peter Barton left the group and Larry Waide was brought in to complete the album. Released late 1969, the album was called "Burning Up Years". From it came the single "I Think I'll Go Back Home"/"You Really Got Me".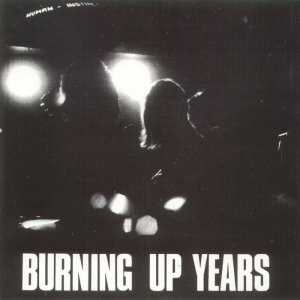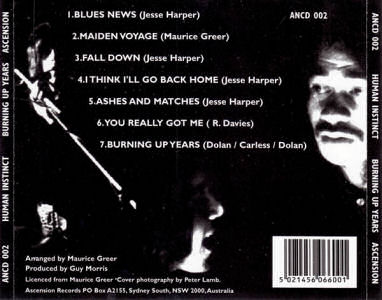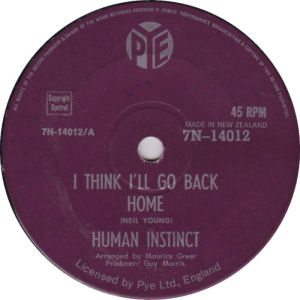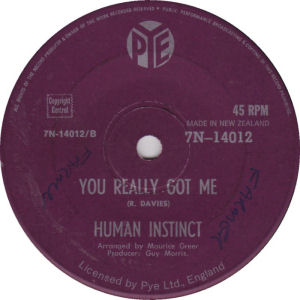 Work then began immediately on the second album. It was recorded in June 1970 and released as "Stoned Guitar". From it came the singles "Midnight Sun"/"Idea" and "Black Sally"/"Tomorrow". These were the only two of their singles to be released with picture sleeves. Below is both sides of "Black Sally"/"Tomorrow".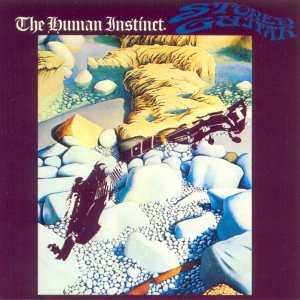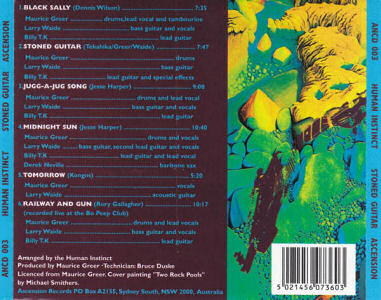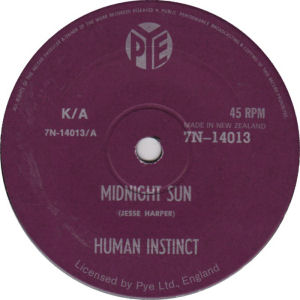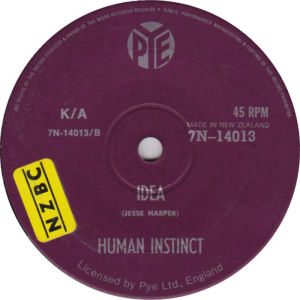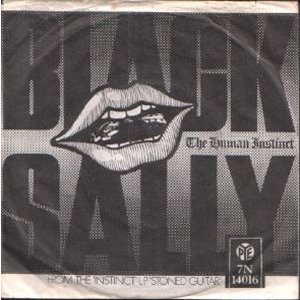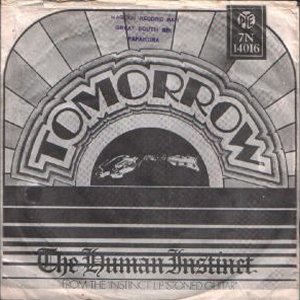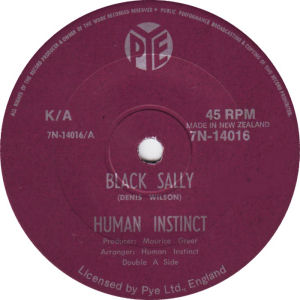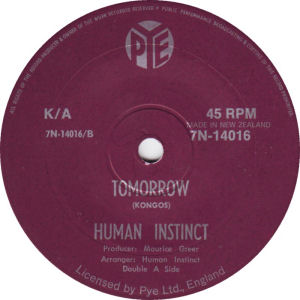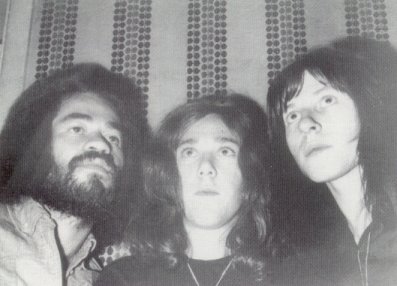 Billy TK, Larry Waide and Maurice Greer.
Larry Waide left the group after recording the second album, as musical directions began to change. His position was filled in February 1971 by former Underdogs bass player Neil Edwards. No sooner had he joined and the group was back in the studios to record their third album. This was called "Pins In It" and was released in June 1971. One single, "Rainbow World"/"Highway", was issued from this album.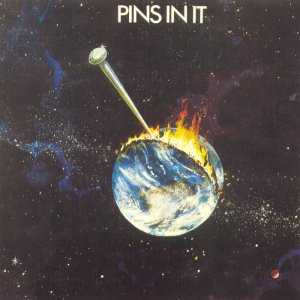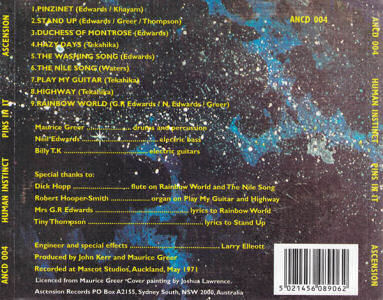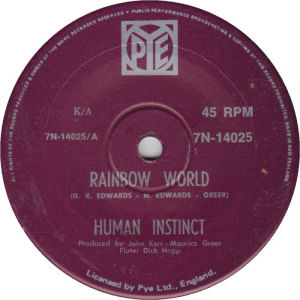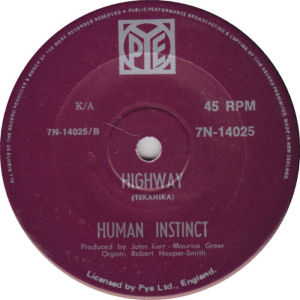 At the same time as its release, the group headed to Sydney for a three month tour. It was not a happy time for the band and at the end of the visit, Billy TK announced that he was remaining in Australia. This basically signalled the end of Human Instinct as a heavy rock band. Instead of replacing Billy with another guitarist, Maurice decided to go for a totally different sound and added Graeme Collins, previously with Dedikation, on keyboards. This configuration didn't last very long and in 1972 Maurice started again with a completely new line-up which consisted of himself, Martin Hope, from the Fourmyula, and John Donoghue, from Timberjack, both on guitar, and Glenn Mikkelson (also known as Zaine Griff) on bass. This combination concentrated on country rock.
From late 1971, Maurice divided his time between his music and nightclub construction with his brothers, Barry and Frank. They were responsible for opening quite a few clubs in Auckland, notably Hatchett's, Granny's, Shantytown, Ruby's Saloon and Croft's, as well as quite a number of others around the country.
Human Instinct released another single "Texas Sparrow"/"Children Of The World" in 1971 and two more albums. One in 1972 called "Snatmin Cuthin" and the other in 1974 called "The Hustler".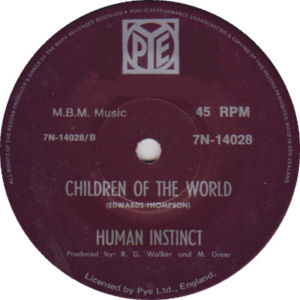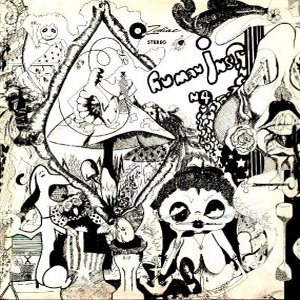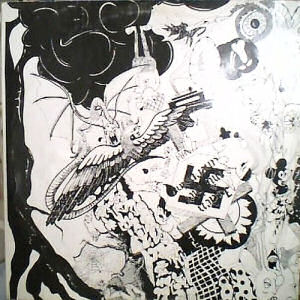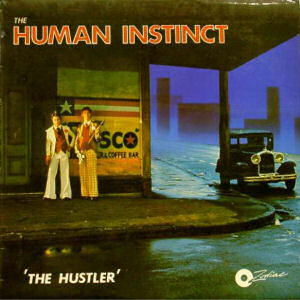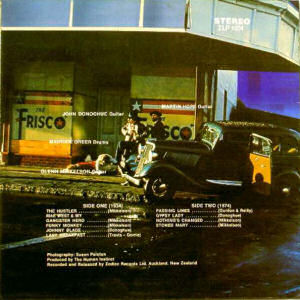 1972 saw a single on the Zodiac label called "Down The Hall On Saturday Night"/"Simple Man" and then in 1975 the final single on Family "Tropical Paradise"/"Dixie Holiday".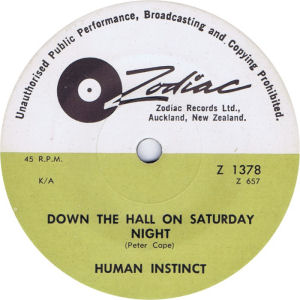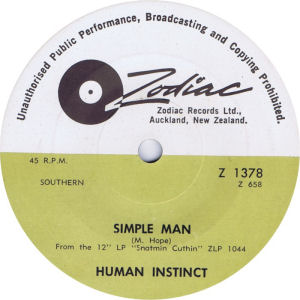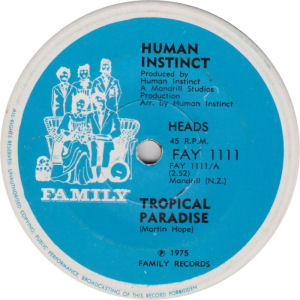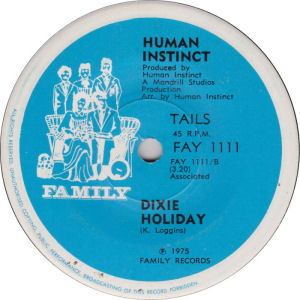 Between 1972 and 1982 there were many combinations of the group. Others to have had a stint with the band were Phil Whitehead, Steve McDonald, Peter Cuddihy, Andrew Kaye, Chris Gunn, John Parker, Malcolm Weatherall, Len Whittle, Kevin Fury, Steve Hubbard, Murray Hancox, Stuart Pearce and Peter Woods.
Around 1982, the Human Instinct was formally disbanded by Maurice Greer. After his time with the band, Billy TK went on to form Powerhouse.
Recently the first three albums by Human Instinct have been re-issued on CD by Ascension Records, along with a CD of all of their singles.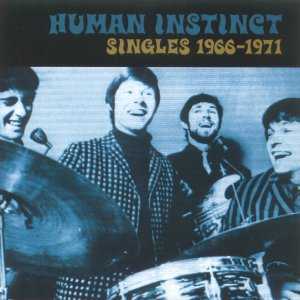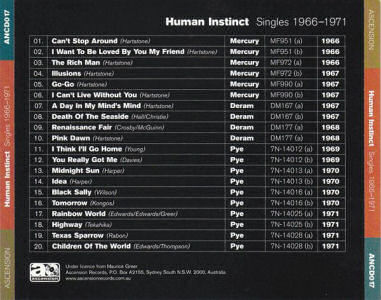 In late 1975, when the line-up consisted of Greer on drums, Whitehead on guitar, Mikkelson on bass, and McDonald on keyboards, a recording session for an impending album was done. The group at that time had been playing together for around 18 months at the Shantytown nightclub under Auckland's Civic Theatre. Several months passed before a rough mix-down of the tapes were performed. By the time the sessions were finished, the Human Instinct had moved on to a new residency at Crofts and there style of music had changed, along with new members in the band. The project was subsequently shelved.
In 2001, the session tapes were located at Stebbing's warehouse and a long slow process of restoring and re-mastering the tapes took place with the final result being the release of that 1975 album on CD called "Peg Leg - The Lost Tapes".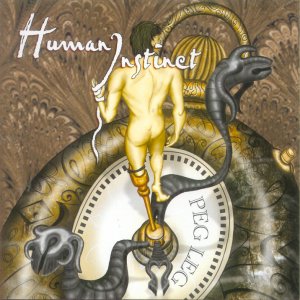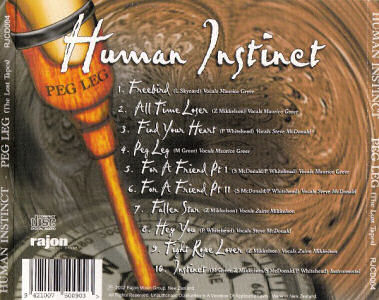 In 2009 another CD was released on Ode, called "Midnight Sun".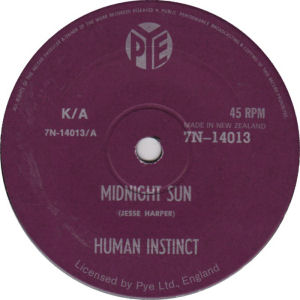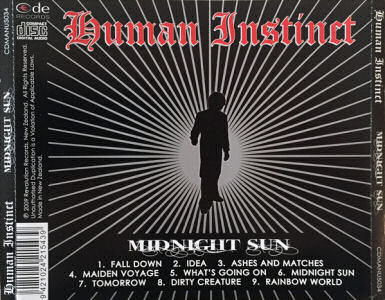 In 2019 Frenzy released a CD of some of their hits, along with the Four Fours. Refer to Four Fours page.
Human Instinct can also be found on the following compilations.