This card was issued by A Brodie Ltd in a numbered folder of 1,500, or an International folder of 500, both illustrated below.
The cards in the two Brodie folders did not have Collectors Issue overprints.

This card was available in the Collector Pack NZ-CP-46 and was overprinted on the reverse with Collectors Issue 1996 or International Collectors Issue 1996,
if included in the International Pack.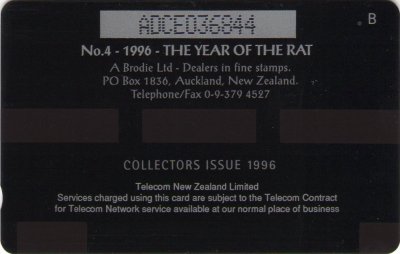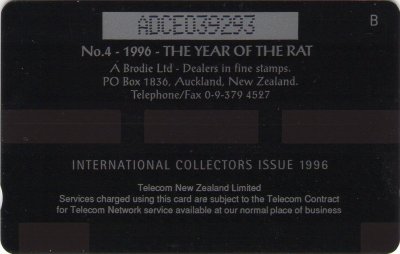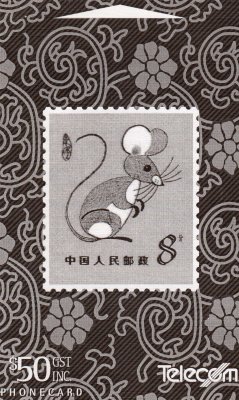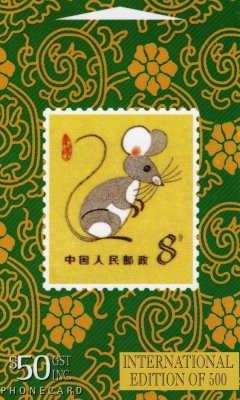 Brodie Folder International Brodie Folder
No 1 1993 Year Of The Cock
No 2 1994 Year Of The Dog
No 3 1995 Year Of The Pig
No 4 1996 Year Of The Rat
No 5 1997 Year of The Ox
No 6 1998 Year Of The Tiger
No 7 1999 Year of The Rabbit
No 8 2000 Tear of The Dragon