Sylvester Winch Style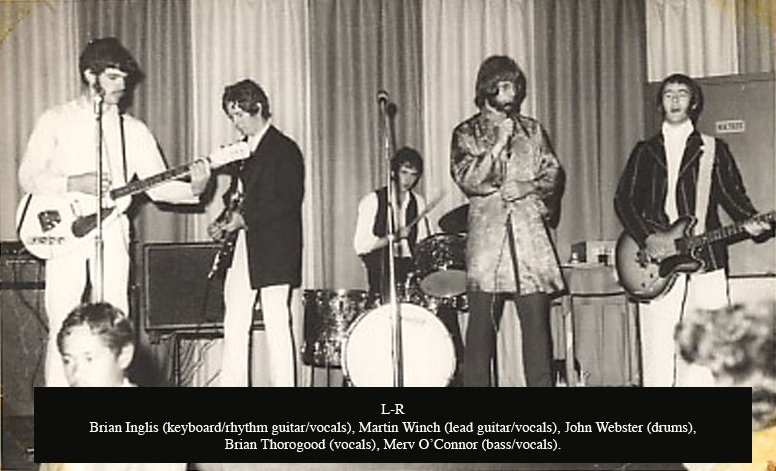 Sylvester Winch Style performing at the Bo Peep
Line-Up:
Martin Winch (Lead Guitar / Vocals)
Merv O'Connor (Bass Guitar / Vocals)
John Webster (Drums)
Brian Thorogood (Vocals)
Sylvester Winch Style was formed in Auckland in 1967. Martin Winch and Brian Thorogood had both previously been with Boneyard Convention. Brian had actually spent a short time as vocalist with the Rogues before moving to the Sylvester Winch Style. After a month of solid practice, they were playing Clapton and Hendrix style popular blues music around many Auckland clubs. After a few months, Brian Inglis was added to the line-up on keyboard, rhythm guitar and vocals. Brian has also previously been with Boneyard Convention.
With this new combination, they successfully worked the scene, including an appearance on C'mon in June 1968. A demo recording was made for Zodiac but was never released.
In 1969 John Webster left the group to move to Australia. The group itself, eventually went to Australia as well and after a couple of member changes, finally broke up.
Martin Winch joined Salty Dogg in 1976 and went on to become a much sought after session guitarist, releasing his own self-titled album in 1986.