Rogues
Line-Up:
Stan Culpitt (Lead Guitar)
Graham Gill (Rhythm Guitar)
Barry Gill (Bass Guitar)
Ron Campbell (Drums)
The Rogues originated from the Auckland suburb, Mt Roskill in early 1966. Ron was still at school when they started, and before long he and Stan Culpitt left the group. Their replacements were soon found via advertisements and in came Bill Reid on lead guitar and Ian MacIntosh on drums. Ian had previously played with the Feet Beats.
The Gill brothers were determined to be successful as a group, but found there were a number of line-up changes along the way. Ian MacIntosh left in late 1966 and joined the all-female band, the Fair Sect. His replacement was Terry Potter.
They began gigging regularly at the Galaxie, playing basically covers of British pop groups. Brian Thorogood was added to the line-up as a vocalist at the beginning of 1967. He had previously been with Boneyard Convention.
A chemical company ran a competition, where you had to put music to a set of lyrics provided by the company's advertising agency to promote a new line of cosmetics. The Rogues entered with a melody put together by Bill Reid. It was good enough for them to win and they had the honour of recording it as a single. The single was released on Viking in 1967 and was called "Wet Look" and was backed with "What Now My Love".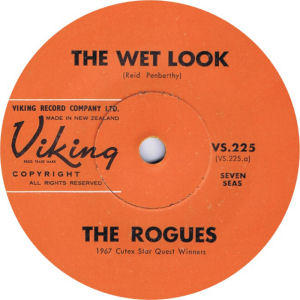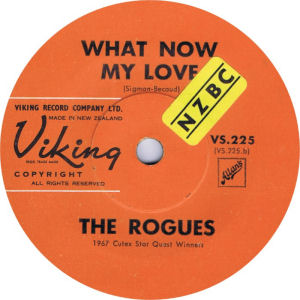 Brian Thorogood left straight after that to join his mates to set up a new group called Sylvester Winch Style. Graham Gill also went, joining the Dallas Four. Needing a new singer to replace Brian, they got Mal Vance, who had been working as a solo singer and compare at Surfside. To replace Graham, they added Ken Tibby on organ. Ken had also previously been with the Feet Beats.
This line-up played through 1967, before changing their name and style to become Humble Pie at the end of 1967.
The Rogues can also be found on the following compilation:-