Littlejohn
Line-Up:
Bruno Lawrence (Drums)
Tony Littlejohn (Bass Guitar)
Alan Moon (Keyboards)
Corben Simpson (Guitar / Vocals)
In 1971 Bruno Lawrence, having just completed a stint with Fresh Air, was asked to back Corben Simpson at some recording sessions. Corben had been playing with a group called Movement, which included Tony Littlejohn, but the group folded and Corben was in need of a good drummer. So Bruno joined Corben and Tony in September 1971 to create a trio called Littlejohn. Alan Moon, ex Sons and Lovers, was added to play keyboards in October.
The group was primarily formed as a vehicle for singer / songwriter Corben Simpson. They released a single on Zodiac called "Dead and Gone"/"Turning Onto Rock'n'Roll" in 1971, before moving to Alan Dunnage's Sonic Label to record three more singles, also in 1971. The singles were "Everybody Knows"/"Social Smoker", "Have You Heard A Man Cry"/"Nice and Easy" and "Why Did You Leave Me"/"Bloodsucker". The song "Have You Heard A Man Cry" won Corben the 1971 APRA Silver Scroll, and in 1975 it also won a Golden Scroll for the best New Zealand composition of the previous 10 years.
Littlejohn didn't last very long as a group because Bruno was getting restless and starting to put together his ideas for a complete change in lifestyle. This change came about in the form of Blerta. Before disbanding Littlejohn, they did release an album called "Littlejohn" at the beginning of 1972. Kemp Turirangi was added to the line-up for the album.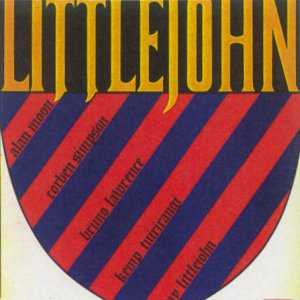 All the members of Littlejohn, including Kemp, ended up in Bruno's Blerta.