Corben Simpson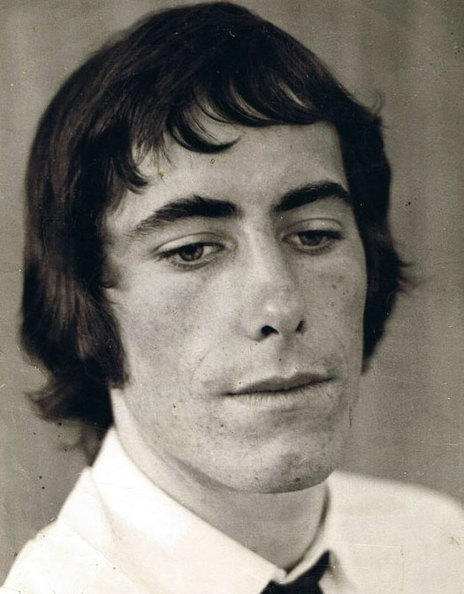 Corben Simpson - 1968
Corben Simpson was a rather eccentric pop singer / songwriter who originated from Wellington. In 1971 Corben had been playing with a group called Movement, which included Tony Littlejohn, but the group folded and Corben was in need of a good drummer. Bruno Lawrence, having just completed a stint with Fresh Air, was asked to back Corben at some recording sessions. So Bruno joined Corben and Tony in September 1971 to create a trio called Littlejohn. Alan Moon, ex Sons and Lovers, was added to play keyboards in October. The group was primarily formed as a vehicle for Corben. They released some singles in 1971, and one song "Have You Heard A Man Cry" won Corben the 1971 APRA Silver Scroll, and in 1975 it also won a Golden Scroll for the best New Zealand composition of the previous 10 years. Littlejohn didn't last too long as Bruno left to form Blerta, a group that all the members of Littlejohn ended up in.
In the early seventies Corben spread his time between Littlejohn, doing some solo work and Blerta. In 1971 he released two solo singles on the Strange label called "Moondance"/"Up On The Roof" and "In The Summertime"/"Jean". These two singles were included on his first self-titled album that came out in early 1972.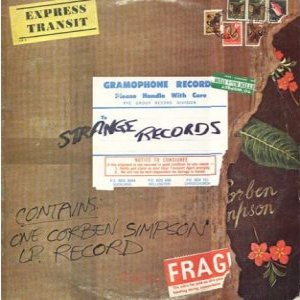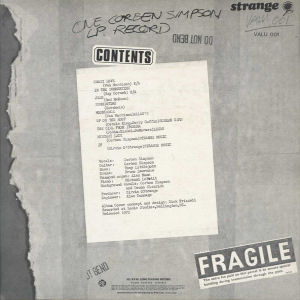 In the meantime he had become a founding member of Blerta and with them released a single called "Sailing"/"Misty Roses" in 1971. He had two more singles in 1972 by himself called "The Sky Is Falling"/"I Only know That I Love You" and "Caravan"/"Mystery Lady".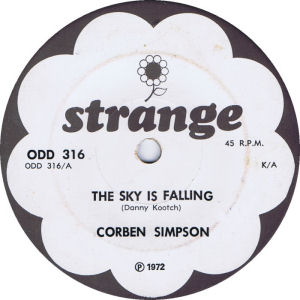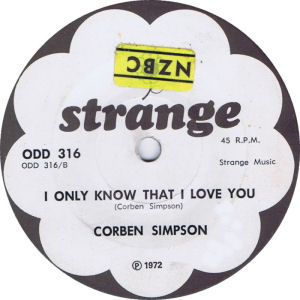 Corben performed at the 1973 Great Ngaruawahia Music Festival. He was the opening act and grabbed the headlines with a naked romp. In 1973 he released his second album on the Harvest label called "Get Up With The Sun".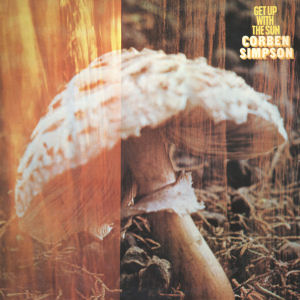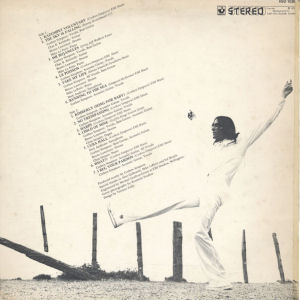 From this album came the single "Running To The Sea"/"Kimberley (Song For Baby)". After that he all but disappeared from the music scene, only to return in 1985 when Ode released a single of "Have You Heard A Man Cry"/"Mystery Lady".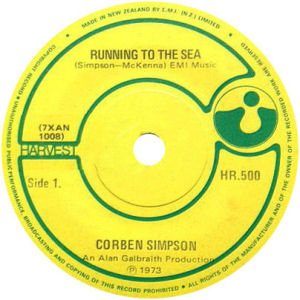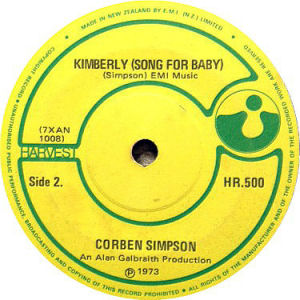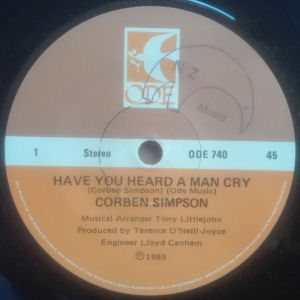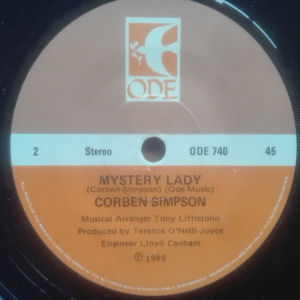 Corben Simpson can also be found on the following compilation:-