The theme of this card is designed to show Telecom's purpose which is to improve the quality of life for all New Zealanders by using telecommunications to connect people with other people.
The card was issued to commemorate the 1993 Annual General Meeting of Telecom held in the Wellington Town Hall on August 12, 1993.
This card was overprinted on unsold stock of the $5 Standard Satellite and $5 Landscapes cards. Of the 3,500 cards produced, 2,000 of them were supplied
to shareholders attending the meeting in an AGM folder, as illustrated below.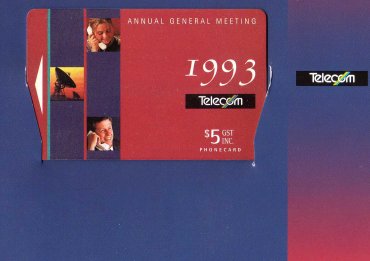 The card in this folder was either 3NZLB, 7NZDB or 7NZLB without the Collectors overprint.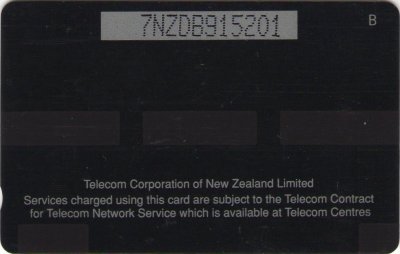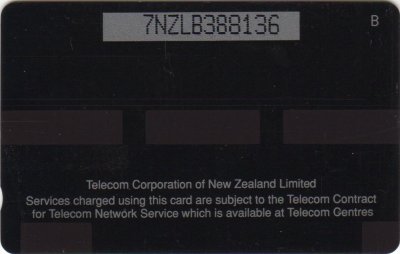 The other 1,500 cards were distributed to collectors in a second version of this folder, that was given away with the 1993 Women's Suffrage Collector Pack.
This folder is the same on the outside, however it now contains the wording "Collectors Edition" on the inside.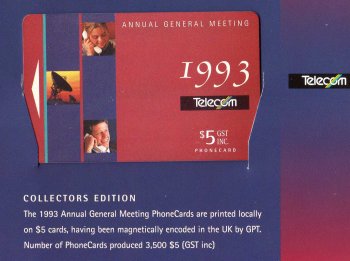 All three control numbers were available in this Collectors Folder and they had 1993 Collector Issue overprinted on the reverse..