The 1991 Landscapes issue was the next definitive issue, scheduled to replace the Standard Satellites issue. Being a series that was planned to be around a while, rather than issue reprints,
a large number of each card was printed, but how many is unknown. With the $5 card, there were more than 1,000,000. As the serial numbers only went up to 999,999 a new Control number
was required, so the $5 is found with the original 7NZLB as well as 7NZDB.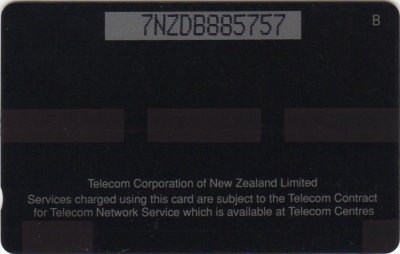 The $5 card is known in two shades. The sky is deep blue in the original and a pale blue in the other. The difference is also notable in the blue colour of the water.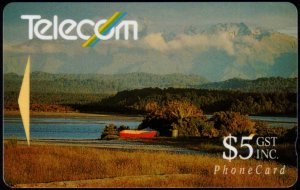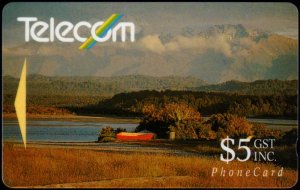 The $5 card is also notable for the many constant dot and spot flaws that occur. One of the more prominent varieties has a black mark in the top right corner,
known as the "Aeroplane" flaw. Another is known as the "Bush Fire" flaw.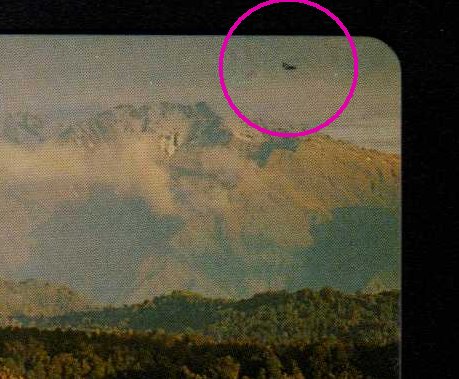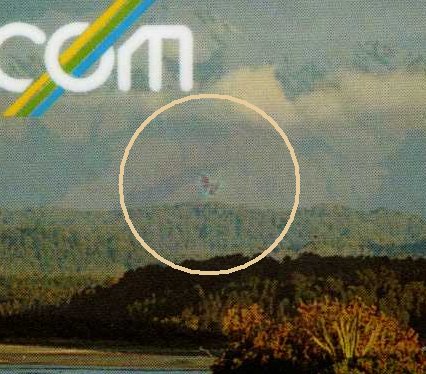 Aeroplane Flaw Bush Fire flaw
A number of $5 cards were issued in a folder, illustrated below, as part of a Link'n'Lock advertising campaign.


The $10 card has control number 7NZLL, it should have been 7NZLC.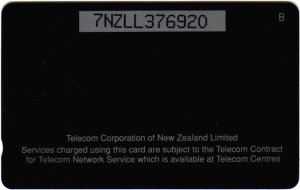 There is an unlisted variety in a $10 card that I have, the shade is lighter and it also has a six digit number 456217 at the base of the reverse.
I don't know the significance of this number as it bears no relationship to the serial number.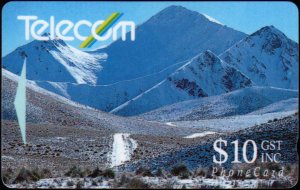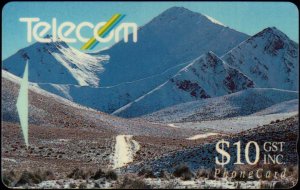 Normal Lighter shade
Some $10 cards are miss-aligned and the top of the mountain is slightly cut off.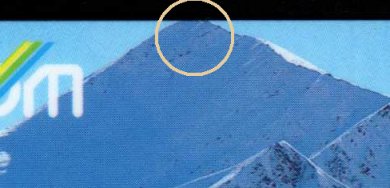 This card is also known with a constant flaw, a mark that looks like a Hang Glider, sitting on top of the foothills on the far right.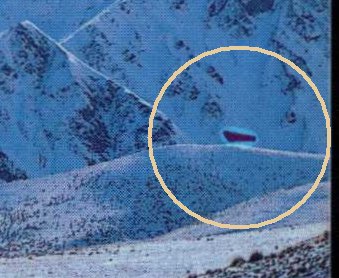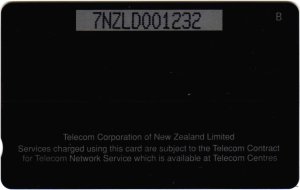 The reverse of the $20 card.
The $50 card has two printings, with a colour shade difference. The first print is a deep green shade, while the second print is a milky green shade.
They are also identifiable by the control numbers. The first print is upright, while the second print slopes very slightly to the right.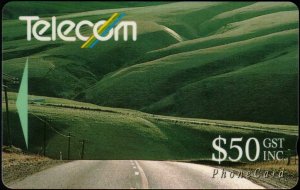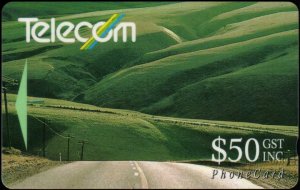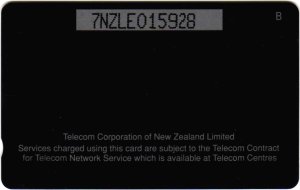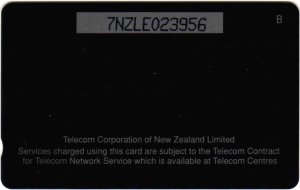 1st Print 2nd Print
There is also a known constant flaw on the second printing. It has a small red dot at the bottom of the second "e" in Telecom.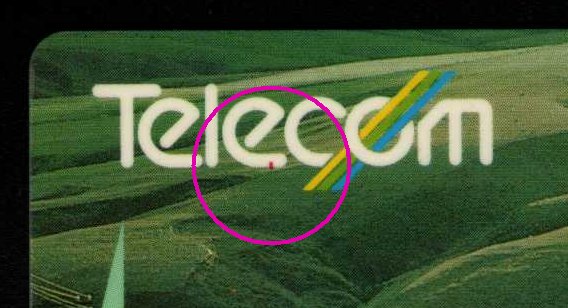 The cards were available in a limited edition Telecom Presentation Album, illustrated below.
The pack came in a black outer protective casing. These packs are believed to have been given to delegates at a Telecom Conference held in Queenstown late in 1991.