There is a relatively large constant flaw on the $5 Night Before card. The second dark blue light on the middle left hand branch of the tree has a red circle on it and is known as the "Light Bulb" flaw.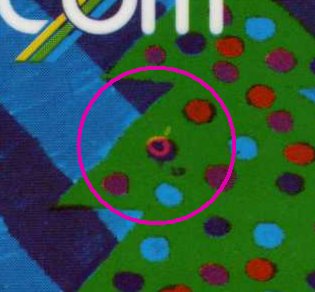 The $10 card is known to have the Control Number printed upside down and at the bottom of the card.
Below are the reverses of the five cards.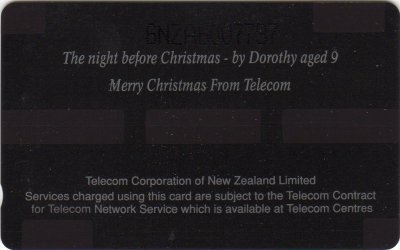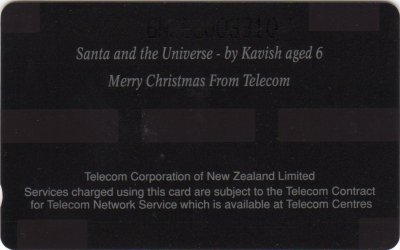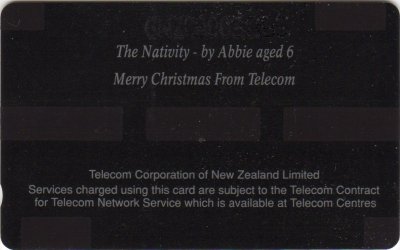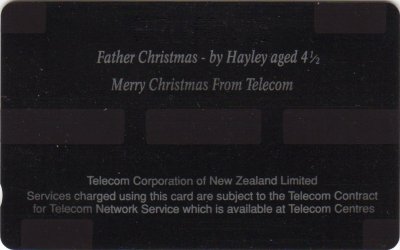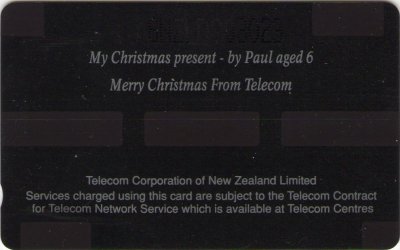 A presentation booklet of approximately 200 copies, illustrated below, was issued with each of the above cards glued into position.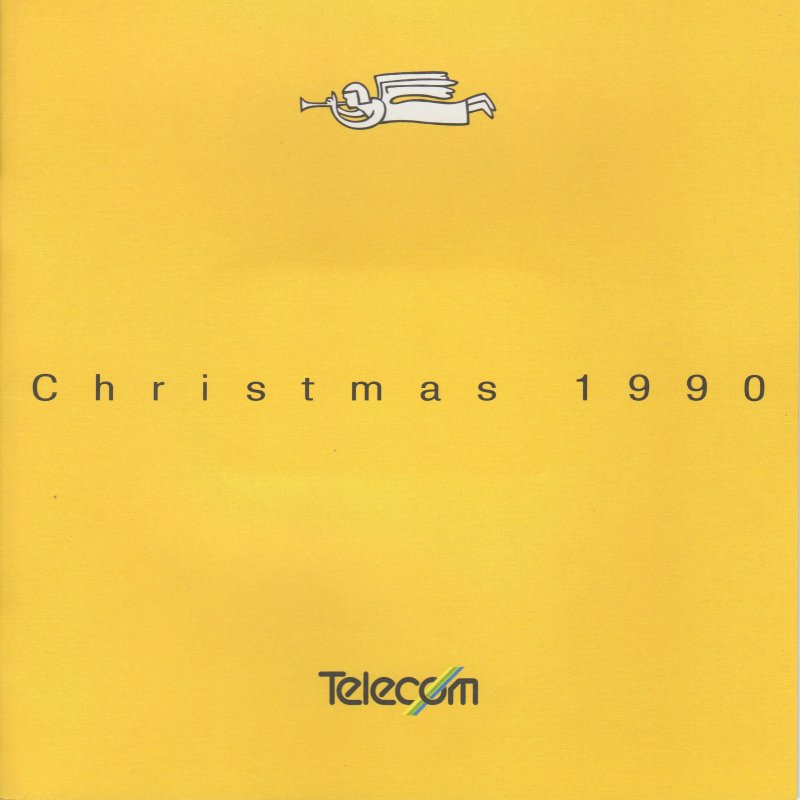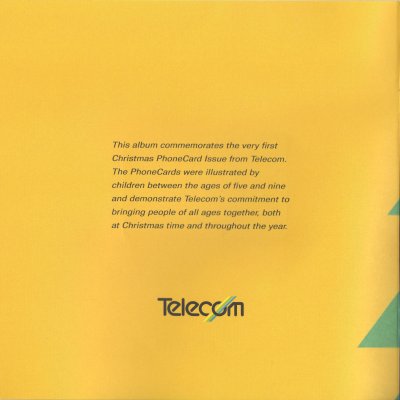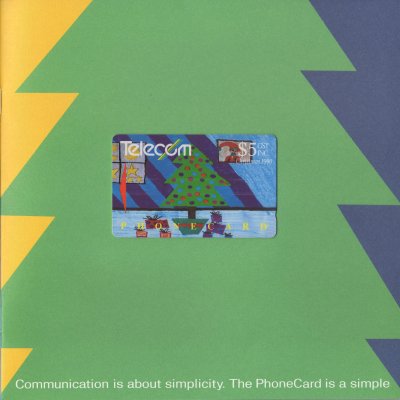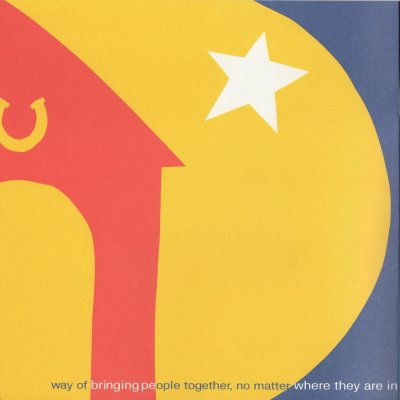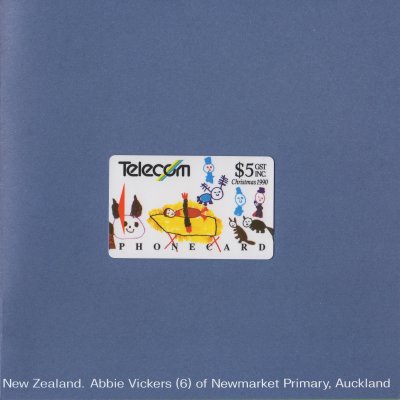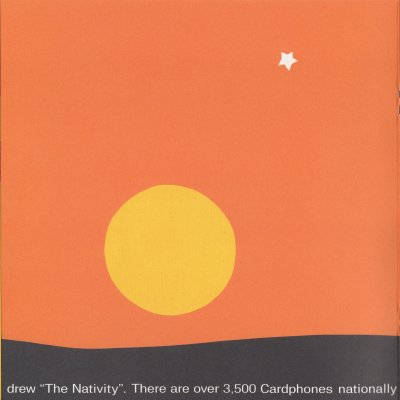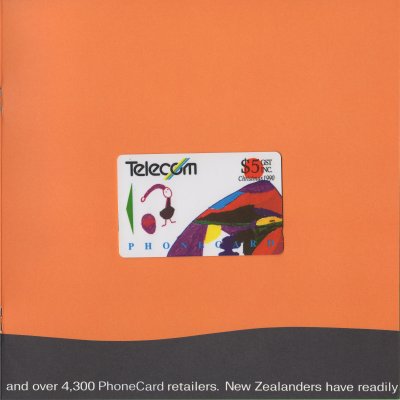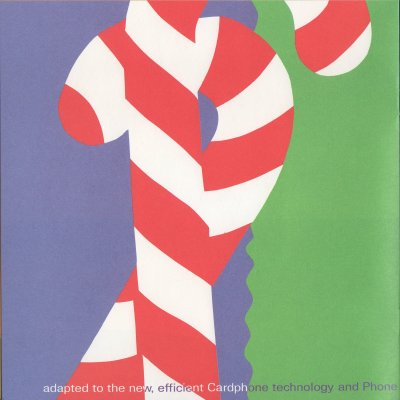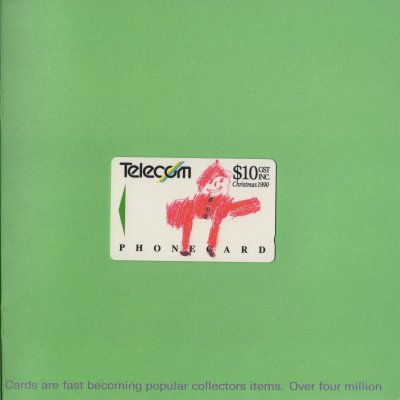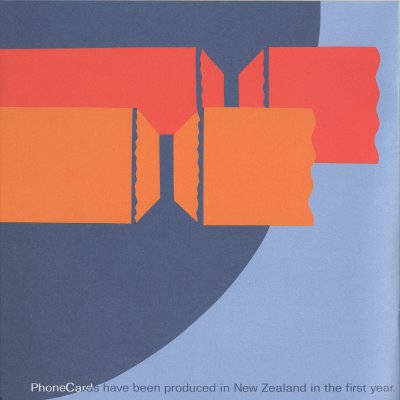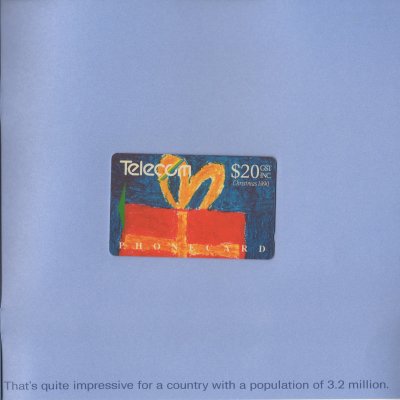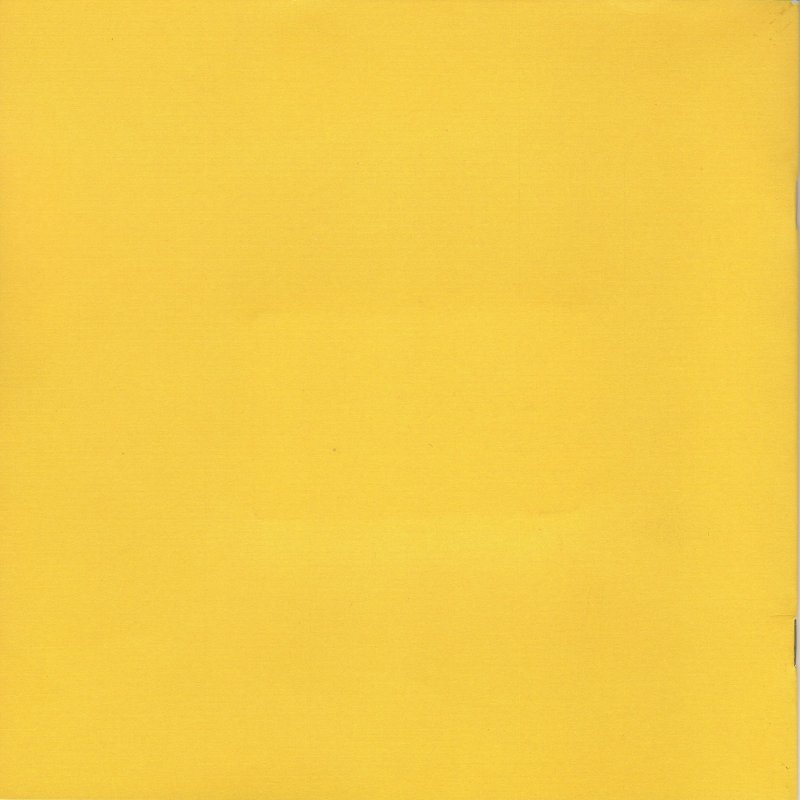 For a limited time, a Christmas Greeting card, illustrated below, was given free with the purchase of a Christmas Phonecard.