The description on the reverse of the $5 Cape Palliser and the $20 Castle Point were originally transposed between the two cards. This was corrected by overprinting
a rectangular box in black and then the correct wording reprinted in silver. It is possible to remove this overprint, leaving no visible trace, so beware.
An interesting variety occurs where part or all of the black rectangular overprint is offset onto the front of the card. There have been less than 10 recorded examples of this.
Illustrated below is a partial offset on the $5 card.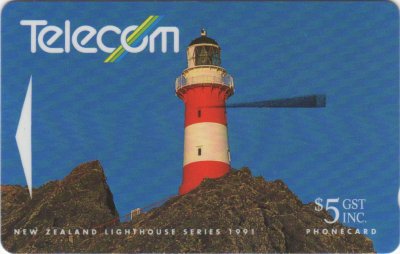 Illustrated below are the reverse of the four normal cards.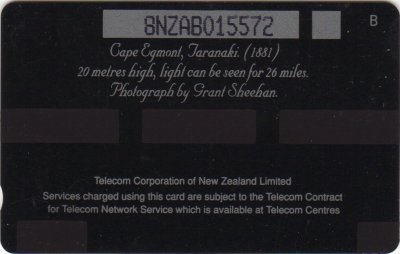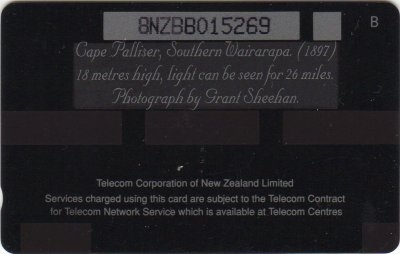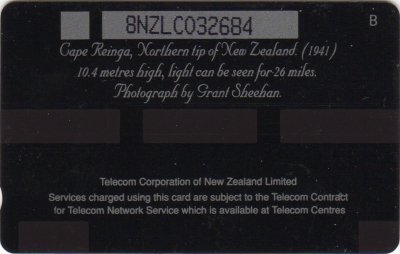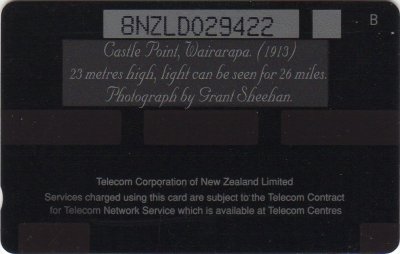 The lighter grey overprint can be seen on the two right hand side cards.
The $5 cards were printed in complete sheets of 40, below is a framed proof sheet of the $5 Egmont card that went to auction in 1994.