The card was issued to commemorate Telecom's First AGM in Wellington July 28, 1992. Those share holders attending the meeting were issued with the card in a folder illustrated below. There were 2,000 of these.
There is a second version of this folder, that was given away with the 1992 Winter Sport Collector Pack. This folder looks the same, except it now contains the wording "Collectors Edition" on the inside, see below
This card was overprinted on unsold stock of the $2 First Satellite card.
The card was not available in any Collector Pack.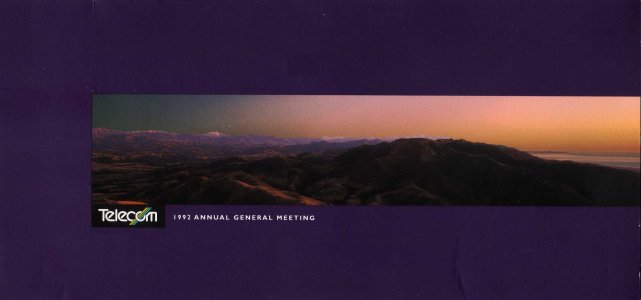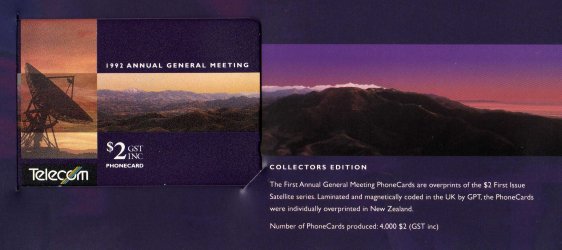 Below is the actual financial report from the meeting, using the same theme for its cover.