Following a successful trial, the introduction of the system to the rest of New Zealand began in December 1989, with the first Card Phones being installed in Auckland. For the first few months after
the introduction, the cards were sold in unsealed, clear plastic slips. The $2 card was used as a complimentary card and it had an adhesive label applied to the slip. The label was printed with the words
"$2 Introductory Card (GST Incl) for Limited Period Only". There are two types of these labels known. The first was produced on a dot matrix printer and examples of these are quite scarce.
The second was commercially printed and is relatively common. See illustrations.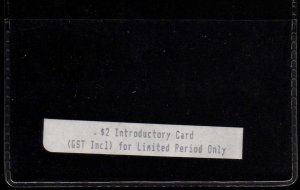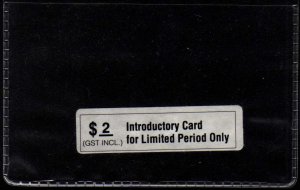 The $2 card is known with European Zeros Ø in the serial number.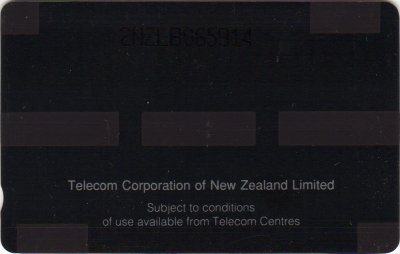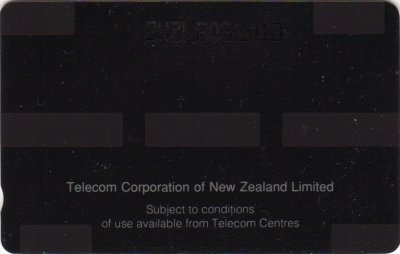 Short Long

Another variety with this set is that each of the four cards either has short 9mm magnetic strips at the top left and bottom right of the reverse, or has long 16mm magnetic strips, as can be seen in the two cards above.
The $5 is also known with a deep notch similar to the trial cards. There are six mint cards known with this notch and around 40 used cards. Below is one of those six mint cards.
An interesting observation on this card is that the 2NZLB serial number is in a significantly smaller font than the normal cards.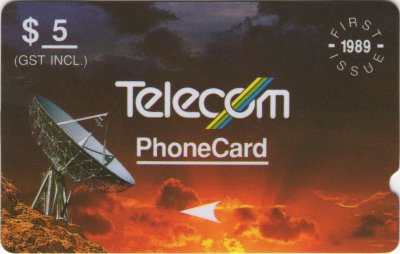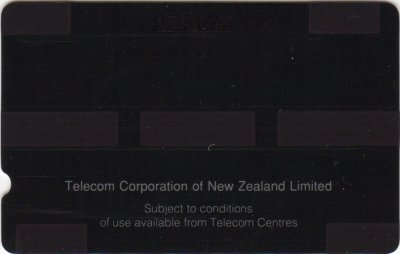 A Collector Pack was produced for this issue, but was never released. A few of these Packs made it out to the public, without any cards included. The Pack is the same style as the
Commonwealth Games Pack that was officially released later, but only has four card pockets and has the Telecom Logo embossed on the cover.