The Royal New Zealand Society for the Prevention of Cruelty to Animals celebrated their 60th Jubilee in 1994 with the introduction of this phonecard.
There are three different reverses of this card. One with Telecom New Zealand (2nd Back), see above.
The second and third versions had a complete panel overprinted and adhered to the reverse with new wording, referring to "Place of Business". These two versions had ADDB or ADCB control numbers.
The card was also included in the Collector Pack AdCards Volume Six NZ-CP-29 and was overprinted on the reverse with Collectors Issue 1994 or International Collectors Issue 1994, if included in the International Pack.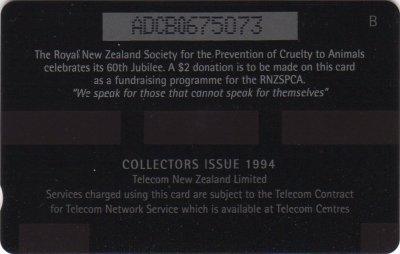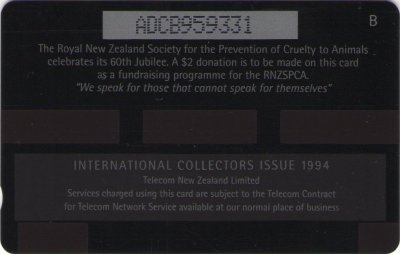 Of interest is that the International card has a complete overprint panel, hard to see in the scan, that introduces new wording. "Telecom Centres" is replaced by "our normal place of business".
Also this card has only six digits in the serial number, no zero after the ADCB as per all other cards. The International card is also significantly lighter in colour shade than the normal card.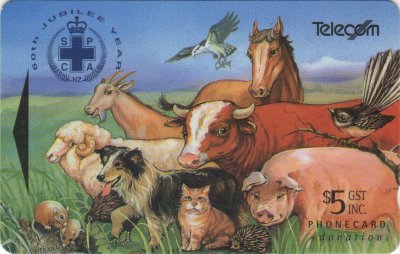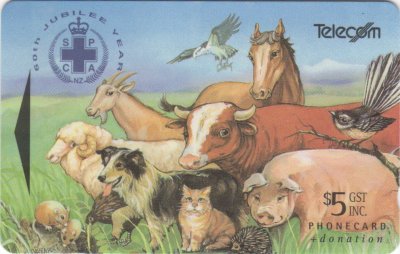 Normal Card International Card
This card was also available in a special Presentation Folder of 1,350, illustrated below, some of which were signed by Man's Best Friend and the Chief Executive Officer of the RNZSPCA, Peter Blomkamp.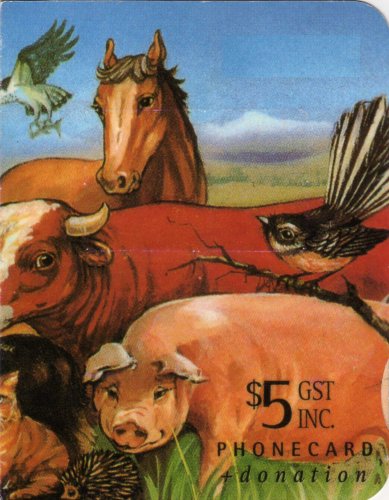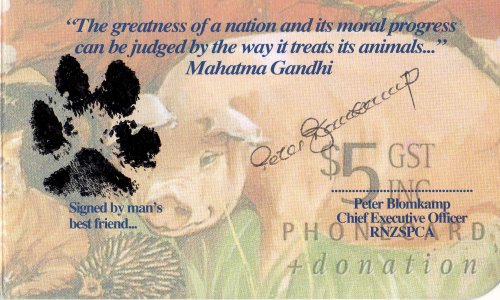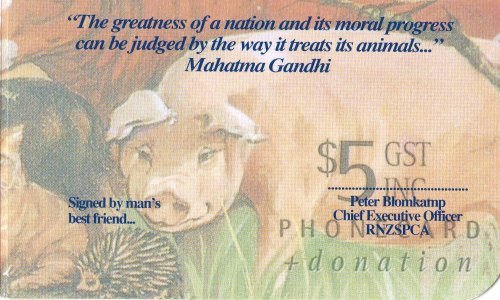 Signed Inside Unsigned Inside