The Warbirds Over Wanaka Airshow began in 1988 and has been held every two years since. These cards, the first in a series of cards, were issued by the Wanaka Rotary Club as a fund raising exercise.
There are two different reverses of these cards. One with Telecom Corporation Of New Zealand (1st Back), and the other with Telecom New Zealand (2nd Back).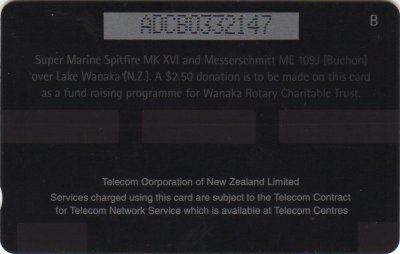 1st Back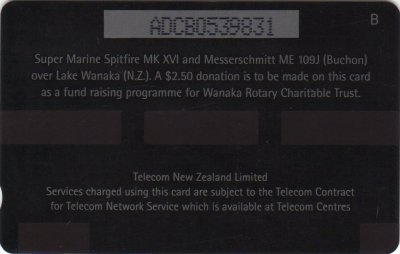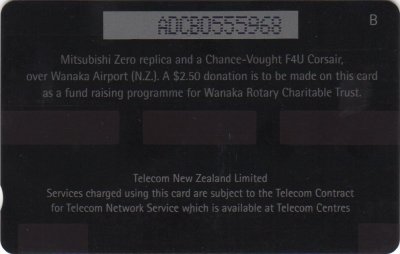 2nd Back

These cards were also included in the Collector Pack AdCards Volume Five NZ-CP-25 and were overprinted on the reverse with Collectors Issue 1994, and had the same overprint for the card in the International Pack.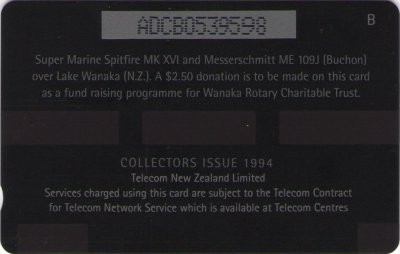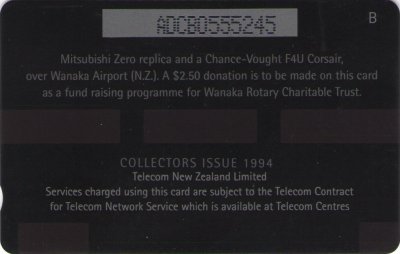 Both cards were available in a choice of Presentation Folders, illustrated below. Folder 1 (2,000) unsigned, Folder 1a (500) signed by Tim Wallis.