The Ranfurly Shield is the most sought after trophy in New Zealand Rugby. It has been contested since it was first present in 1901 by the Earl Of Ranfurly. The Shield is contested between
the holding Province and challenging Provinces during the regular rugby season. This set of cards reflects some action shots from various memorable games during the preceding seven years.
The ADDB control numbers have two printings, the first (3rd Back), the last line, starting "for Telecom" ends with "at Telecom Centres". On the second (4th Back), it ends with "at our normal place of business".
There are no Collector versions of these cards.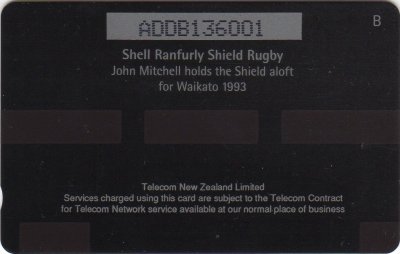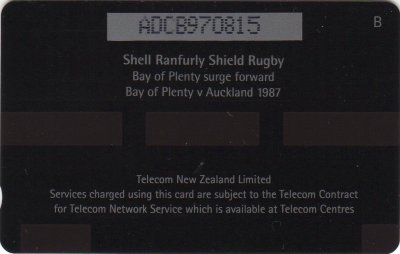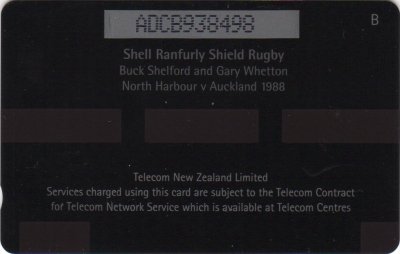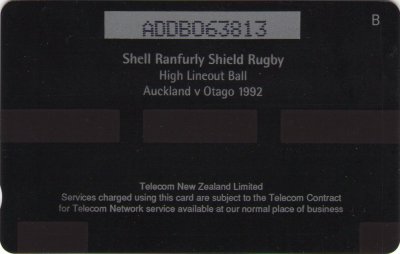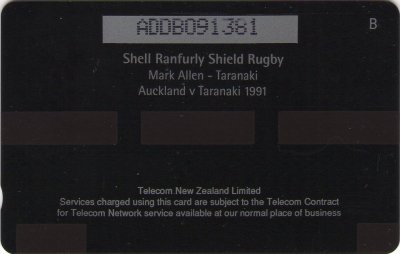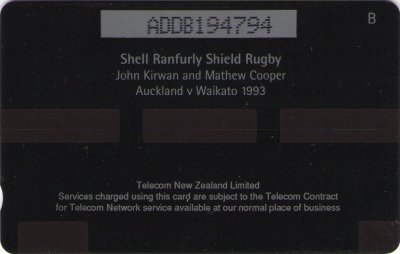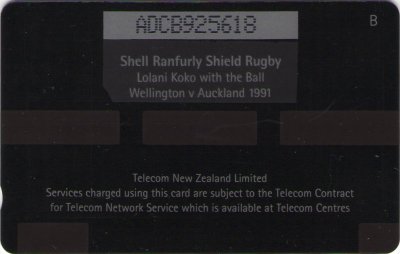 2,500 of these cards were also included in the Souvenir Pack, as illustrated below.
Event Masters also issued 500 sets in a folder called Rugby On Phonecards, illustrated bottom, that contained the eight cards, plus NZ-A-41.