The Hotel Association Of New Zealand (HANZ) produced this handy card to increase community awareness of drink/driving. It illustrates how much alcohol can be consumed to remain within the legal limits.
This card was also included in the Collector Pack AdCards Volume Eight NZ-CP-35 and was overprinted on the reverse with Collectors Issue 1994 or International Collectors Issue 1994, if included in the International Pack.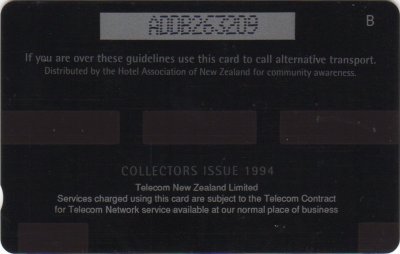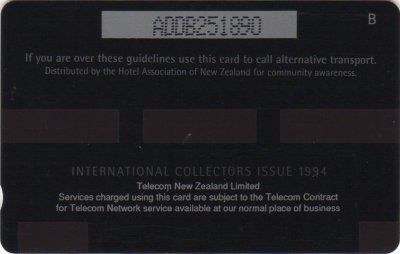 An unknown number of these cards were issued in a special release folder for the HANZ Annual Conference in Christchurch, September 1994, illustrated below.