Pacific Coin Company in association with BMG Arista / Ariola NZ Ltd commissioned the Music Legends series of cards.
The Elvis Collectors Gold can be found with two different reverses. One with a B in the top right corner, the other with a C on its side, hard to see, but it's in the indicated circle.
The card with the C is also a completely different shade to the other version of this card.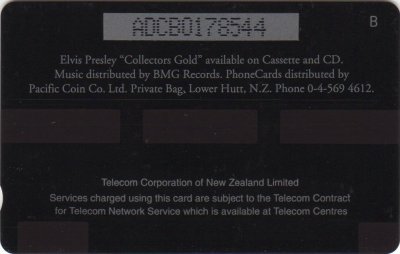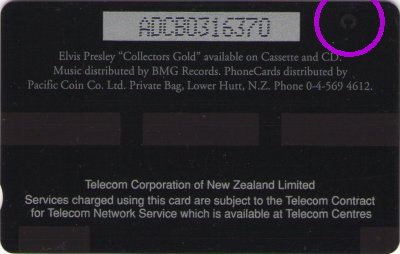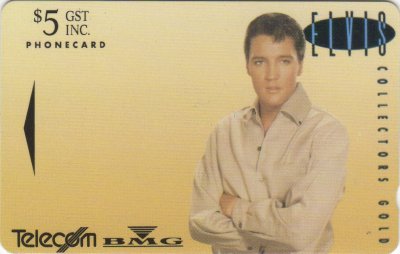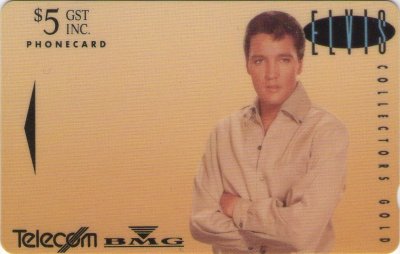 The four $20 cards were overprinted on unsold stock of the $20 WWF Sea Lion card.
Below are the reverses of the six cards.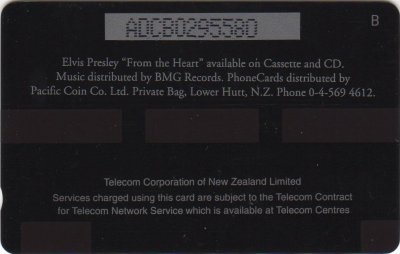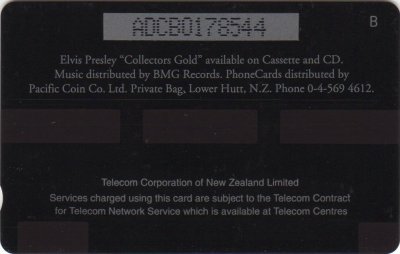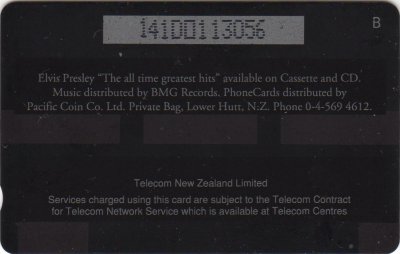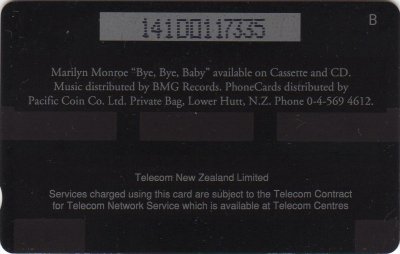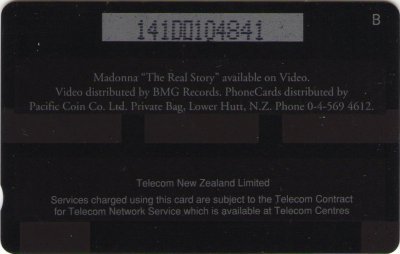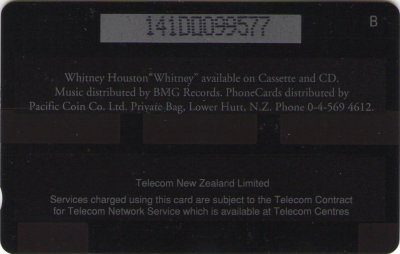 The six cards were also available in the Collector Pack NZ-CP-21 and were overprinted with 1993 Collector Issue on the reverse.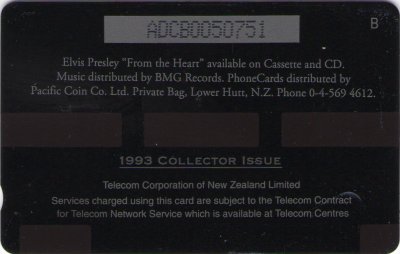 NZ-D-7 & NZ-D-8 were also included in the Introductory Collector Pack NZ-CP-25x.
1,500 Special Limited Edition Presentation Packs were issued, illustrated below first, that contained the NZ-D-7 & NZ-D-8 cards as well as a CD "From The Heart" that contained 24 of Elvis's hits.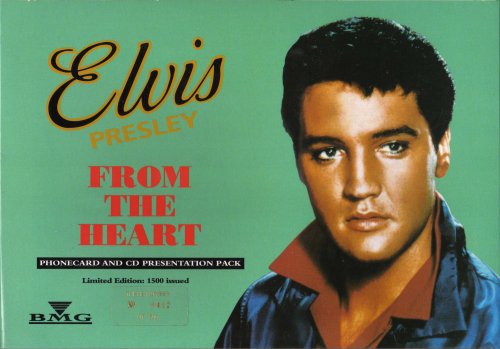 The Pacific Coin Company also issued 2,500 sets in their own "The Legends" Presentation Folder, illustrated below.