Denomination

$5
$5
$5
$5
Description

Gentleman's Gentleman
Tugboat Mickey
Fantasia
Society Dog Show
Control Number

204B
204B
204B
204B & 201B
Quantity

11,500
11,500
11,500
11,500

What happened to Part 1 ??
The Mickey Mouse Story Part 1 was released in July 1994, but was not deemed an official release, as Event Master were not a Telecom Accredited Phonecard Dealer at the time.

The Society Dog Show has been seen with two different control numbers, 204B & 201B.

Event Masters released 1,500 of these cards in a special presentation folder, illustrated below.

These cards were also included in the Collector Pack AdCards Volume Eleven NZ-CP-48 and were overprinted on the reverse with Collectors Issue 1995 or International Collectors Issue 1995,
if included in the International Pack.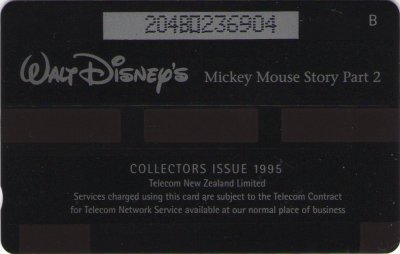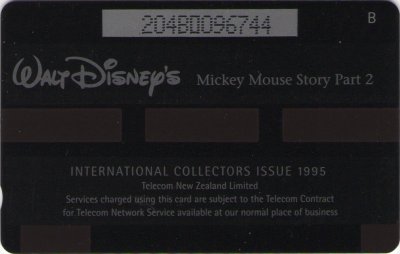 Reverses of the normal cards.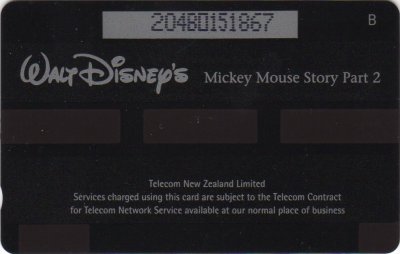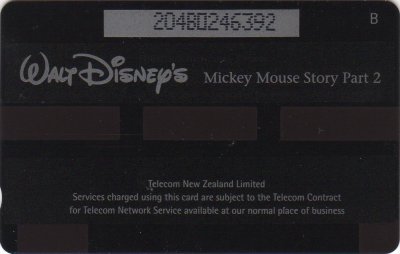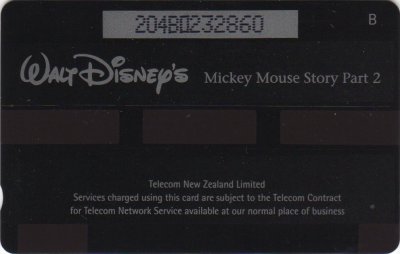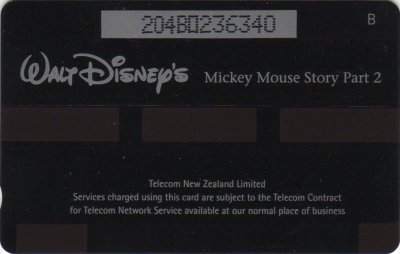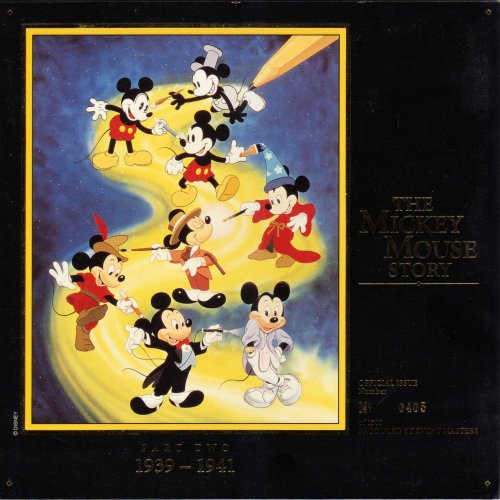 Mickey Mouse Story Part Two 1939-1941