Denomination

$5
$5
$5
$5
Description

Surfing
Snowboarding
Climbing
Basketball
Control Number

141B
201B & 203B
ADDB & ADCB
204B & ADCB
Quantity

129,900
129,900
129,900
129,900

The 201B, 203B & 204B were overprints on $5 Healthy Schools cards. The 141B was overprinted on $5 WWF Fur Seal cards.

The Surfing card has been found with the WWF Fur Seal reverse. The Snowboarding has been found with the Healthy Schools reverse.

These cards were also included in the Collector Pack NZ-CP-42 and were overprinted on the reverse with Collectors Issue 1995 or International Collectors Issue 1995, if included in the International Pack.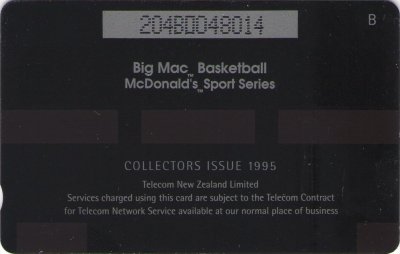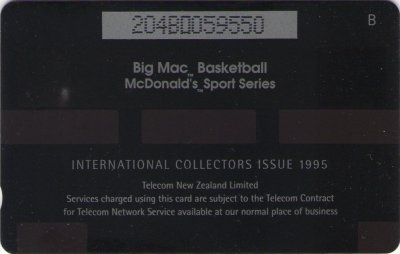 The reverses of the normal cards.