Billboard Promotions issued 2,000 of these four cards in a special presentation folder, illustrated below.
1,500 of the $20 card were also issued in a separate folder, illustrated below. This card had Collectors Issue 1995 on the reverse. There was no International version of the $20 card.

The three $5 cards were also included in the Collector Pack AdCards Volume Twelve NZ-CP-50 and were overprinted on the reverse with Collectors Issue 1995 or International Collectors Issue 1995,
if included in the International Pack.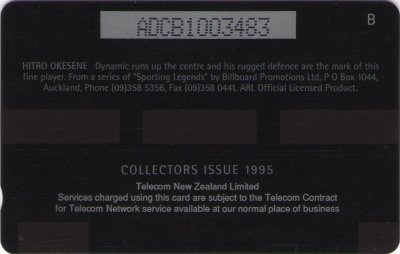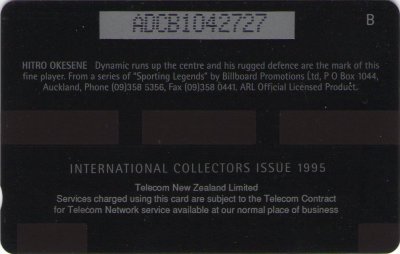 The reverses of the normal cards.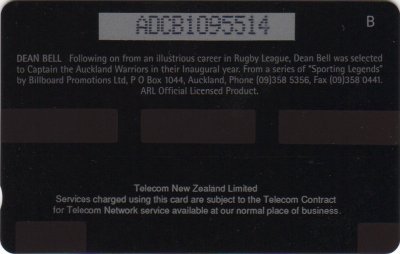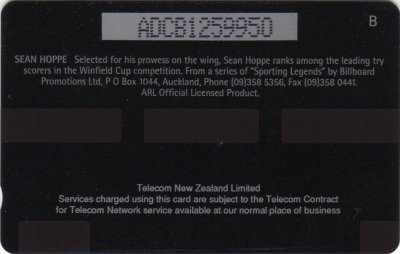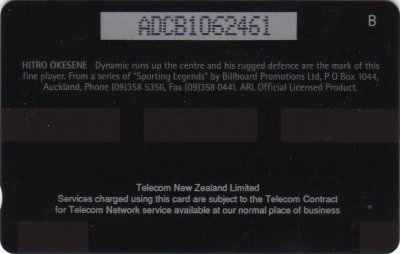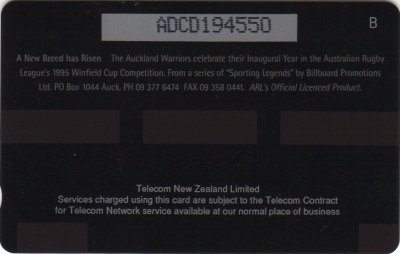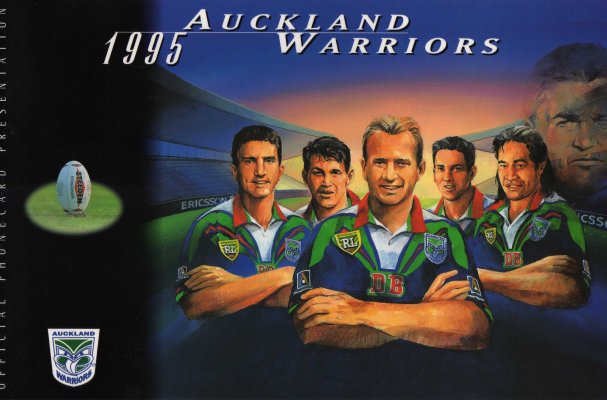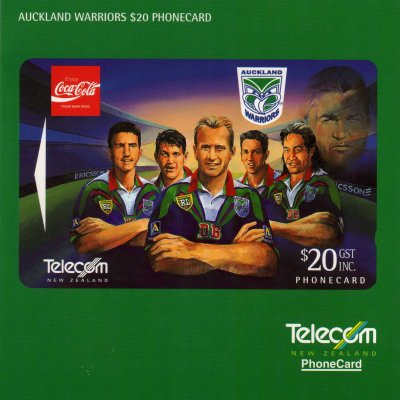 There was also a Limited Edition Presentation Box of 1,000 released. The box is blue suede and contains the four cards, each with an original autograph, the fourth being the Coach John Monie.