Denomination

$5
$5
$10
$20
Description

Maui Slows The Sun
Maui Fishes Up The North Island
Rona Abducted By The Moon
Tane Separates The Sky
Control Number

132B
131B
131C
131D
Quantity

263,000
263,000
239,000
106,000

The 1992 Maori Legends issue was designed by Manu Smith and they depict classic Maori stories.
There has been a sighting of the $5 Maui Slows The Sun card with a $10 Rona Abducted By The Moon back.
The cards in the Collector Pack NZ-CP-6 were overprinted on the reverse with 1992 Collector Issue and each card in the pack had matching serial numbers.

Illustrated below are the reverse of the four normal cards.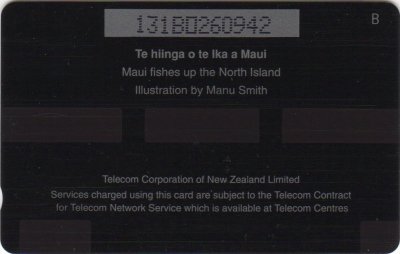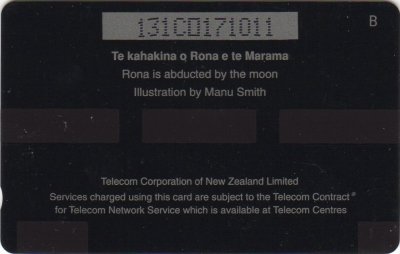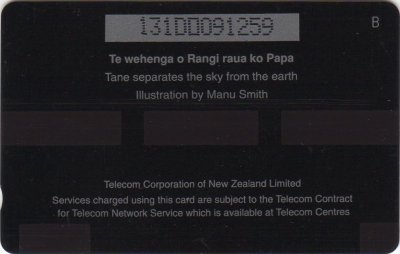 .