The four cards were also included in the Collector Pack NZ-CP-17 and were overprinted on the reverse with 1993 Collector Issue and each card in the pack had matching serial numbers.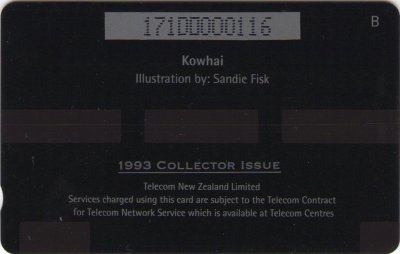 Also included in the Collectors Pack was the Telecom Commitment To Service Card, also overprinted with 1993 Collector Issue on the reverse.
Illustrated below are the reverse of the four normal cards.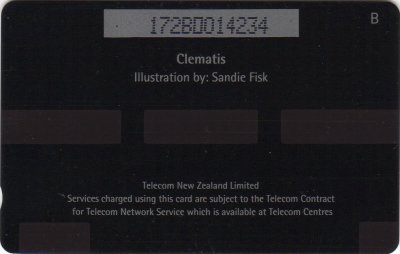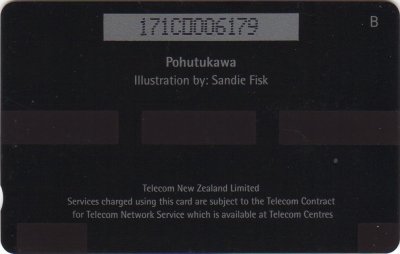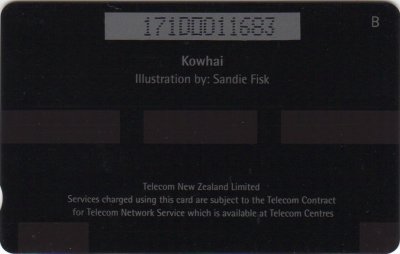 The two $5 cards were available in separate charity folders, illustrated below, given out by the Salvation Army.
The $5 Mt Cook Lily card was also given away in a Telecom Business Briefing Folder, illustrated third.
Telecom also sponsored the New Zealand Communication Disorders Trust, and a $5 Mt Cook Lily card was attached to Ceremony Programme, illustrated bottom.