The 1994 Christchurch Phonecard Exhibition, held over the Anzac weekend, featured a photo of the Cardinal Britten V-1000 motor cycle designed by Cantabrian John Britten.
This card was overprinted on unsold stocks of the $5 Satellite (3NZLB on silver strip) and $5 Landscape (7NZLB & 7NZDB). It is also available with ADCB control number, with two different reverses,
one with Telecom Corporation Of New Zealand (1st Back), and the other with Telecom New Zealand (2nd Back).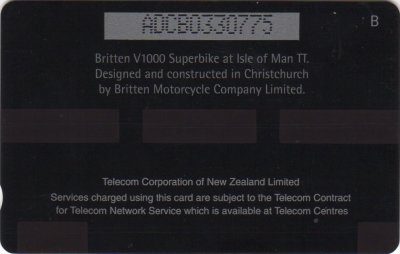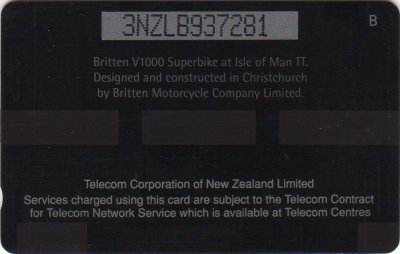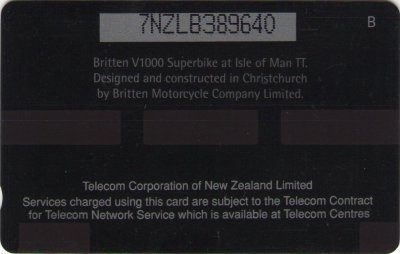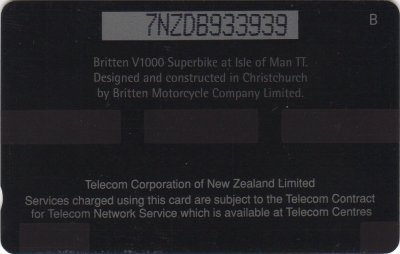 This card was also included in the Collector Pack AdCards Volume Five NZ-CP-25 and was overprinted on the reverse with Collectors Issue 1994, and had the same overprint for the card in the International Pack.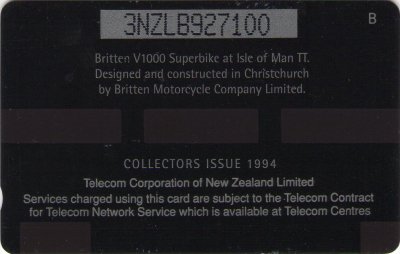 All the cards in the Collector Pack appear to be 3NZLB.
500 cards were issued at the Expo in a limited edition folder, illustrated below. The folder also contained Specimen Cards #1 & #2. This particular folder has been autographed by John himself.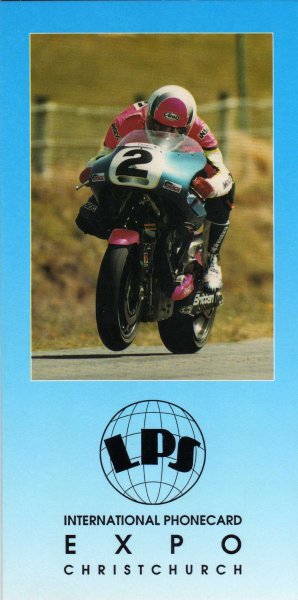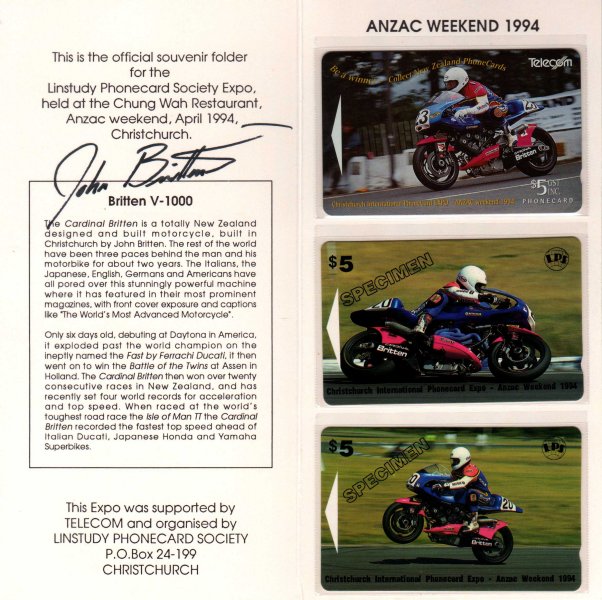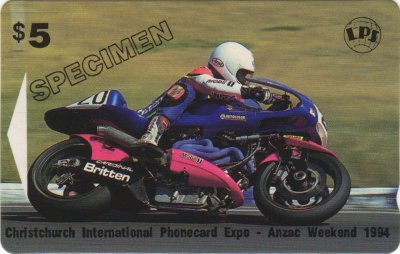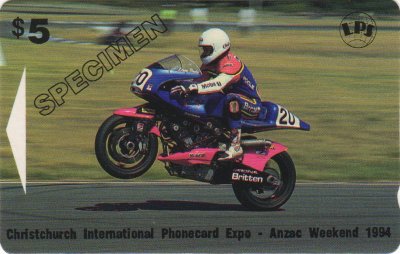 Specimen #1 Specimen #2