Telecom was the official sponsor of the New Zealand Rugby Sevens tournament held in Palmerston North in 1994.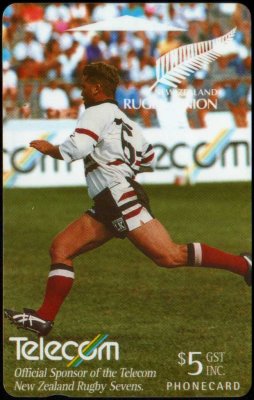 Three examples of this vertical card are known with the black colour missing. Note the White Fern and White arrow at the top.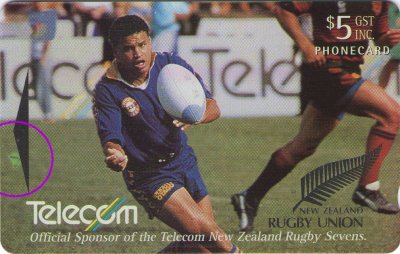 This horizontal card has a very prominent green flaw next to the arrow (highlighted in circle).
There are two different reverses of these cards. One with Telecom Corporation Of New Zealand (1st Back), and the other with Telecom New Zealand (2nd Back).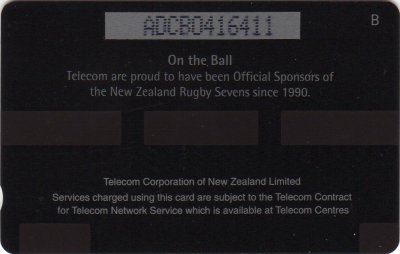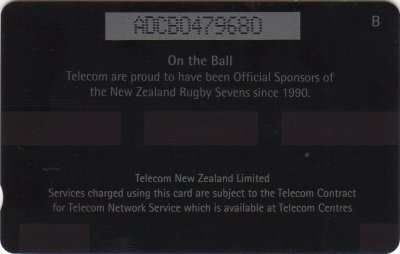 1st Back 2nd Back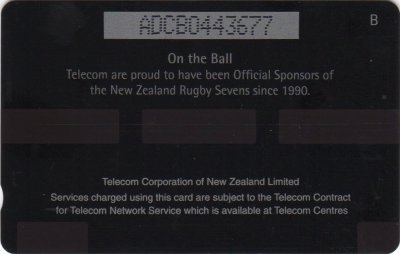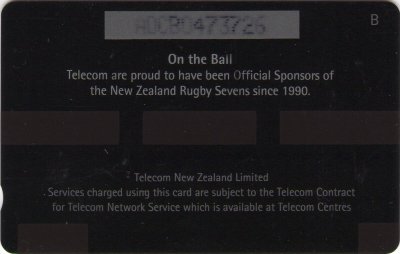 1st Back 2nd Back

These cards were also included in the Collector Pack AdCards Volume Five NZ-CP-25 and were overprinted on the reverse with Collectors Issue 1994, and had the same overprint for the cards in the International Pack.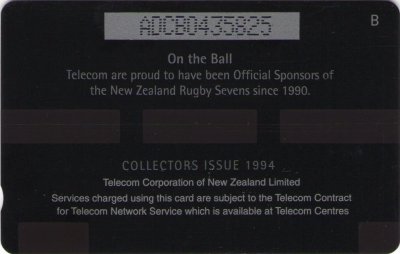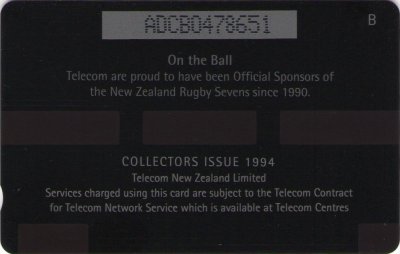 1st Back 2nd Back

The two cards, along with a card from Fiji, were also issued in a joint Presentation Pack with Fiji, illustrated below.