These Business Cards were produced by Telecom as a promotional tool. The selected staff received their cards for distribution to clients as normal business cards.
These cards are amongst the rarest of New Zealand Telephone Cards. Of the Thorley and Turner cards, 80 & 90 of them respectively were destroyed, leaving just 20 & 110.
With the Potrykus & Harrison cards, both of them changed positions before the cards were released, so all but 5 & 4 respectively were destroyed.
All the whites of the cards have gone brown with age. These are the cards I actually have.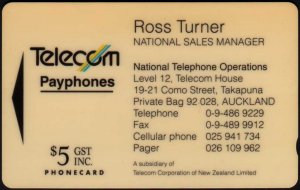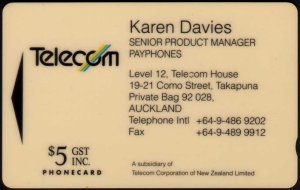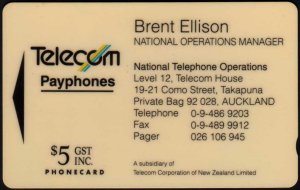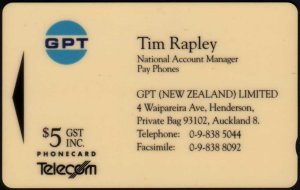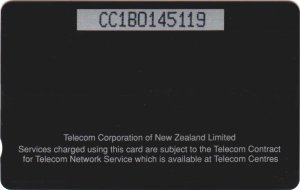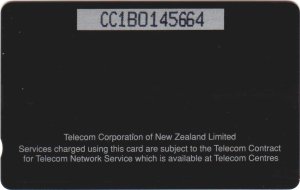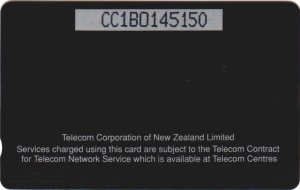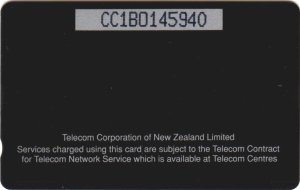 Of the 90 Ross Turner cards that were destroyed, I have 73 complete halves and 6 unmatched halves in my possession. Below shows that the cards were randomly snapped to destroy them.