The design of the two $50 cards were printed on top of unsold stocks of the $50 Satellite Card, hence the same control numbers as the Satellite card. It is the first time that an old issue
has been officially overprinted with a completely new design. The surface of the overprints is matt, as opposed to the normal high gloss. Care should be taken when handling
these cards as the designs are very easily chipped around the edges. The $50 Ice Cave is known with the picture upside down, putting the notch on the left hand side.
Illustrated below are the reverse of the four cards.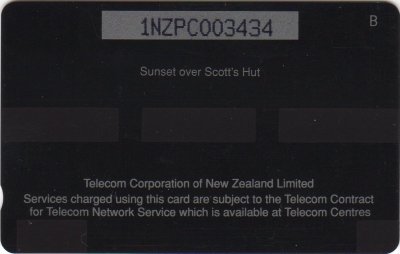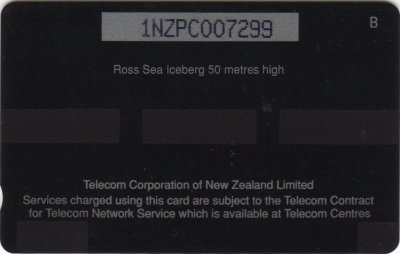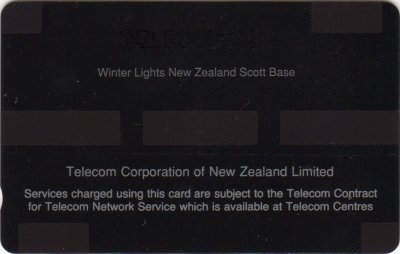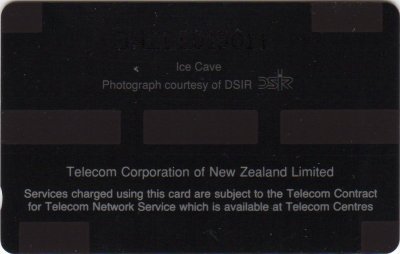 Loose cards were only available for sale at Scott Base. Other than some of the $50 cards being made available in the folder illustrated below,
the four cards were only available to local collectors in the Collector Pack NZ-CP-1.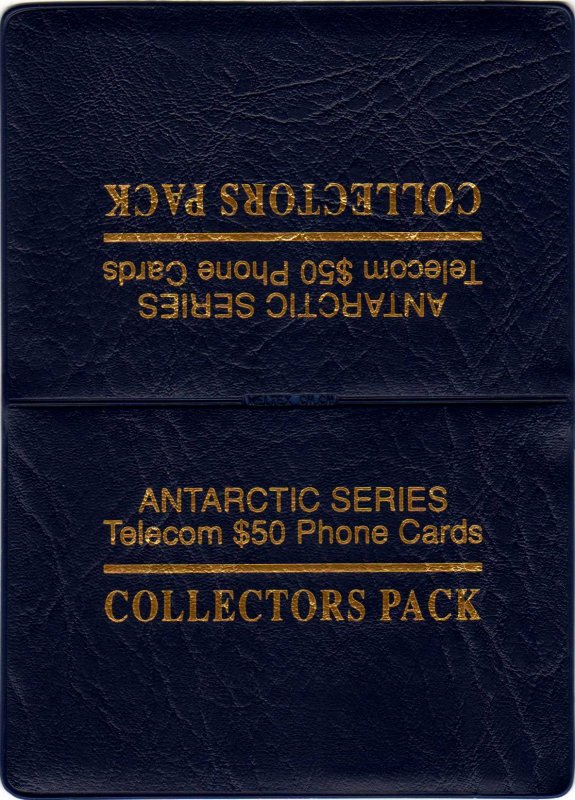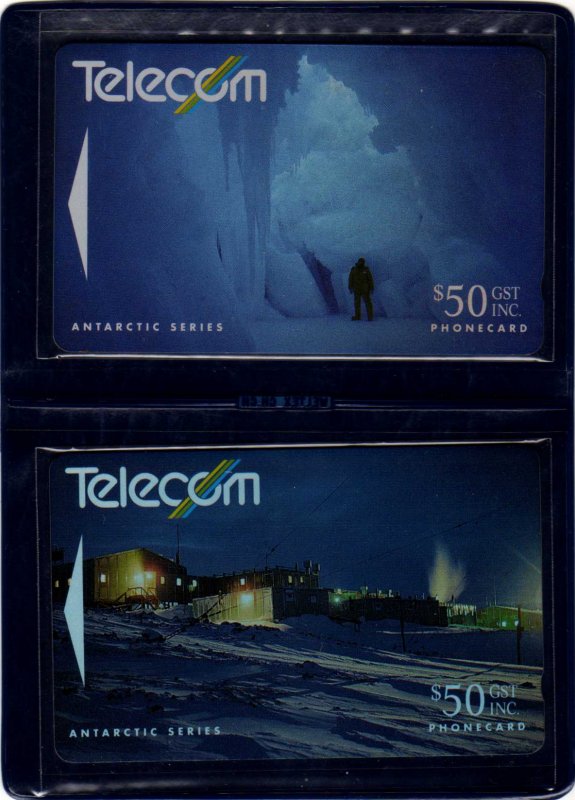 Below is an image of a numbered plaque (25 produced) that was sold at auction in 1994.