This was the second card from Ansett, also depicting a scene from their popular television commercials.
This card was also included in the Collector Pack AdCards Volume Three NZ-CP-15 and was overprinted on the reverse with 1993 Collector Issue.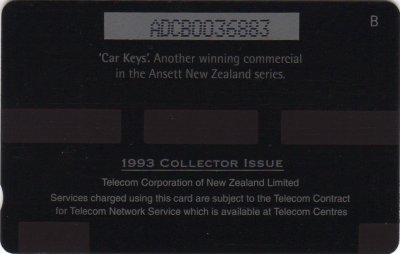 This card was issued in a folder of 500, by Ansett, that also contained the other two Ansett cards, refer Flytrap, NZ-A-35.