Stoney Lonesome
Line-Up:
Clive Collins (Banjo)
Jim Doak (Guitar)
Brian Egan (Mandolin)
Miles Reay (Bass)

Stoney Lonesome were a Christchurch based bluegrass band.
Clive Collins learnt to play the banjo in the late 60's. He enjoyed the bluegrass style and along with friends, he began playing in various string bands. He got together with Jim Doak and a few others, but by 1968 there was just himself and Jim Doak. Clive had wanted to play at the National Banjo Pickers' Convention in Hamilton, which was coming up. He taught Jim all the bluegrass tracks he knew and they went. Their version of "Franklin County Special" made it to the highlights album from the Convention.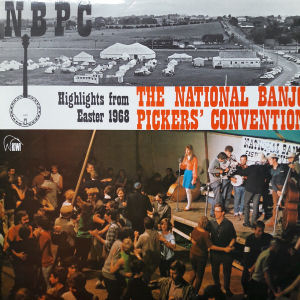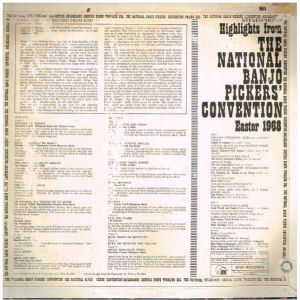 During that year they brought in Ivan Wilson on upright bass and tenor vocals and formed The Beale Street String Stretchers. They performed at folk concerts around the city, backed Christchurch folk singer, Christine Smith on 'Tramp On The Street' (the b-side of her Master single 'Leaving On A Jet Plane'), and ventured to Auckland for a spot on television show "The Country Touch". At the end of the year, The Beale Street String Benders disbanded and Collins and Doak reverted to a duo. They added upright bass player and tenor singer Miles Reay and became The Stoney Lonesome Boys. When Brian Egan returned to Christchurch from Australia he joined The Stoney Lonesome Boys on mandolin.
Throughout 1969 they appeared at various folk shows and played again at the 1969 National Banjo Pickers' Convention, making it again to the highlights album singing "Amelia Earhart".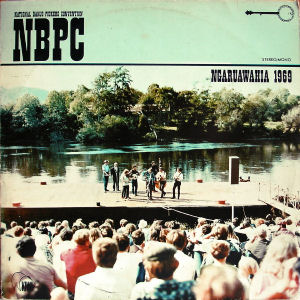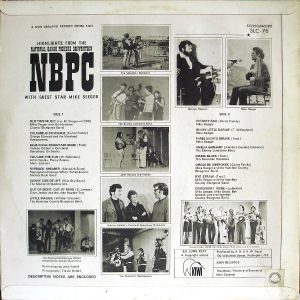 In 1970 they featured a few times on Radio 3ZB and made it to the semi-finals of the 1970 Mobil Song Quest with the gospel cover "Wicked Path Of Sin". Small Christchurch label Cindy Records enlisted the band to record a song for a compilation EP that led to them then laying down eight tracks for their own EP called "Country And Western Great Eight", which Cindy sold in supermarkets.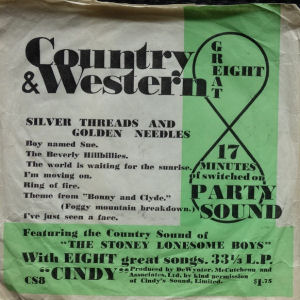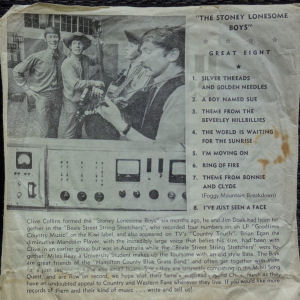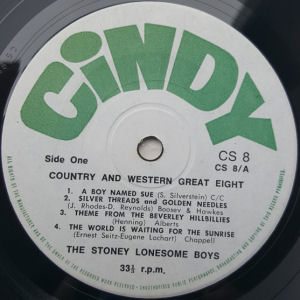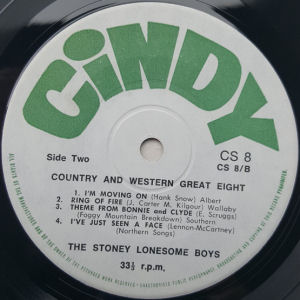 After this, Christchurch Folk Club singer and MC Tony Brittenden, was added to the line-up, but very shortly after, Miles Ray left, so Tony took over his position on bass. Miles joined the Hamilton County Bluegrass Band. The band shortened its name to Stoney Lonesome and became a quintet by adding former Timaru Jug Band multi-instrumentalist Richard Oddie on fiddle. They played once again at the 1970 Convention and had two tracks on the album, "Georgia Mail" and "Proud Mary".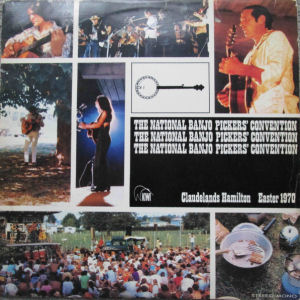 A number of record labels were now interested in an album. At the forefront were HMV producer Peter Dawkins and newly independent producer Barry Coburn, who had not long resigned from Viking Records. They opted for Coburn who set up a deal with the newly named PolyGram Records NZ to have the LP released on the Polydor label. He flew them up to Auckland to start work at Mascot Recording Studio.
One of the highlights of the stay in Auckland for Richard Oddie was jamming on acoustic guitar at a party with pop star Shane and his musical director and former Pleazers bandmate Bruce "Phantom" Robinson. The irony was when the band received the completed Stoney Lonesome album they found Coburn had added Robinson on bottleneck guitar as well as overdubbing strings on some tracks. It didn't go down well. The single 'Never Goin' Back' (featuring Robinson) b/w 'Rocky Top' preceded the album late in the year.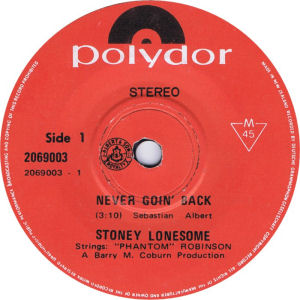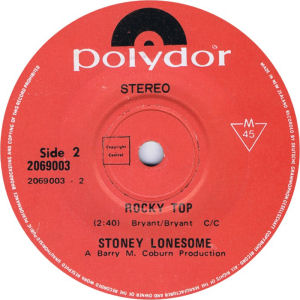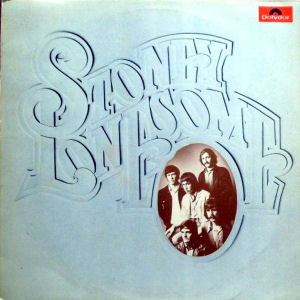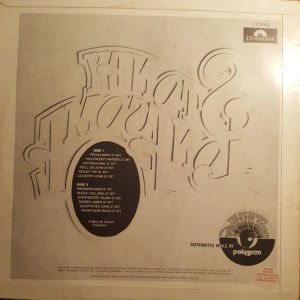 Musical differences within the group developed during the recording of the album and before a second one could be organised, the group split up.
Tony Brittenden did record two songs for an album released by Odessa Records. The album, "Ah Dee Do Dah Day" was from a New Zealand children's TV show produced by Peter Muxlow, which ran for two seasons featuring local Christchurch folk musicians:- Hugh Canard, Christine Smith, Jae Renaut, Tony Brittenden & Phil Garland. Tony's two songs were "Mother's Lament" and "Old Sour Song". These two tracks were also issued on a single, Odessa DESS 4.