Soundells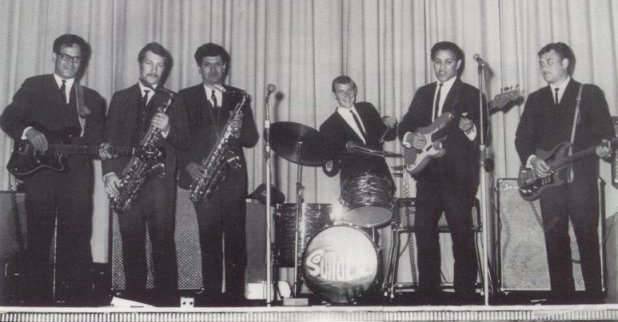 Soundells in Auckland without Malcolm Hayman.
L to R: Garth Wall, Warren Potter, Jackie Pou, Leo George, Lani Love and Ria Kerekere.
Line-Up:
Malcolm Hayman (Lead Guitar / Vocals)
Lani Love (Bass Guitar)
Jackie Pou (Saxophone)
Warren Potter (Organ / Saxophone)
Ria Kerekere (Guitar / Vocals)
Leo George (Drums)
Betty Katae (Vocals)
The Soundells were formed in Wellington in 1966 by Malcolm Hayman. Malcolm had previously been in the Trademarks from 1956 to 1961, before traveling to Australia and the Pacific region for a few years. There was plenty of experience in the Soundells, with Lani Love having previously played with the Cascados and also the Diplomats with Jackie Pou and vocalist Betty Katae. Ria Kerekere was from Gisbourne where he played in a band called Who's Who.
They were a brassy rock band who had a residence at the Downtown Club in Wellington. During 1967 they released a single on HMV called "I'm In Love With A Stranger"/"Take Me Where The Music's Playing".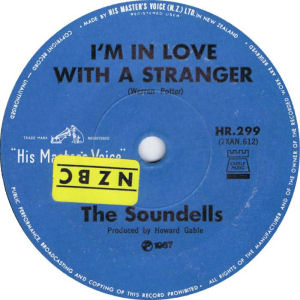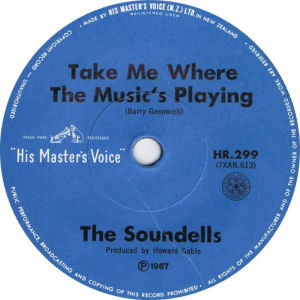 In late 1967, Phil Warren visited the club and was impressed enough with the group to offer them a well-paid gig at the Oriental Ballroom in Auckland. The group accepted the offer, with the exception of Malcolm who stayed in Wellington. The rest of them shifted to Auckland and Malcolm put together the beginnings of Quincy Conserve.
Garth Wall was brought in to replace Malcolm, and eventually Garth was replaced by Bob Wynyard, who had been with the Sundowners. Ria Kerekere left the group to return to Wellington where he rejoined Malcolm Hayman in Quincy Conserve. Ria was replaced by Maurice Watene.
The Soundells without Malcolm Hayman was just not the same and they never really won over their Auckland audiences. By 1969 they had disbanded.
Warren Potter, the brother of Rodney "Dody" Potter of the Dallas Four, died in a car accident as did sadly Jackie Pou. Maurice Watene joined the Herbs in the eighties.
The Soundells can also be found on the following compilations:-