Smoke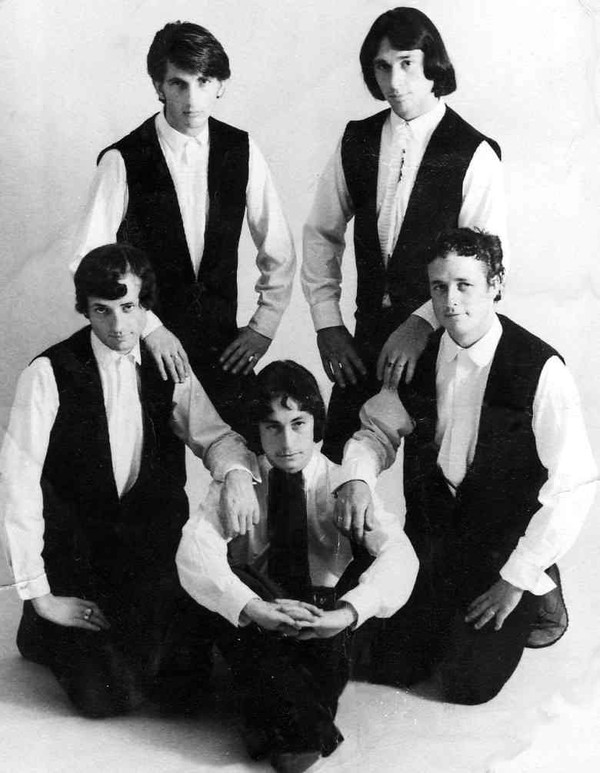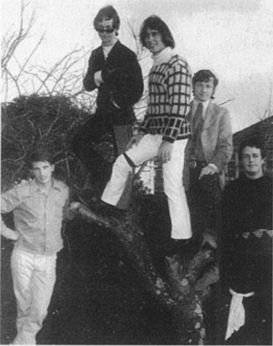 Line-Up:
Brett Tauri (Lead Guitar)
Len Monk (Bass Guitar)
Lester Dempster (Drums)
Ray Nixon (Vocals)
Roly Nixon (Rhythm Guitar)
Roly and Len had been playing together in the early 60's in a group they formed called the Creepers.
Brett Tauri left home at an early age and by the time he was 16, he was in America, having played guitar on a cruise ship to get there. He played guitar in a club band and returned to New Zealand in 1965, bringing with him a load of the latest equipment not available locally.
Tauri joined Shapes Of Things, an R&B band who were playing in Auckland. The band relocated to Palmerston North to take up a residency there and they played together for 15 months until they broke up. After the breakup, Tauri spent a brief period in New Plymouth's Rex and the Roadrunners, then returned to Auckland.
Tauri's sister had married Roly Nixon. Roly was still playing in a group with Len Monk and Lester Dempster. They had Roly's brother Ray on vocals. Brett Tauri joined the group and they called themselves the Smoke.
Tauri had begun writing his own compositions and they entered the 1967 Battle Of The Bands held at the YMCA. They attracted a lot of attention and subsequently the bookings came flowing.
The Smoke went into Astor Studios and recorded a live acetate of two of their songs. Astor sent the acetate to RCA Victor in Wellington for consideration and they liked what they heard, so the group went back into the studio in March 1967 and added harmony dubs to the original acetate. The first single was released in 1967, "Never Trust Another Woman"/"No More Now", both Tauri originals. The single did well on the Auckland charts.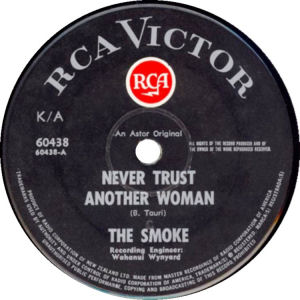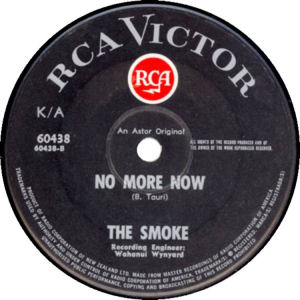 Soon after, Roly and Len left the group. Roly was replaced by Peter Sandford on keyboards and Len was replaced by Lawrence Opai, from the Green and Yellow, on bass. With this new line-up, they had a fuller, more versatile sound. They entered the 1968 Battle Of The Bands and played regular gigs all over Auckland.
A television appearance on "C'mon '68" followed.
In late 1968 they returned to the studio to record another single. They chose another Tauri composition, "Control Your Love" and also did a version of Procol Harum's "Something Following Me". The single was released in 1968.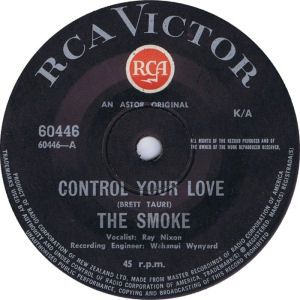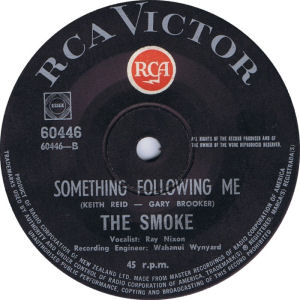 They played one more final Northland tour with Larry's Rebels, with Earl White drumming and then they disbanded.
1996 saw the re-release of the three Tauri compositions on the Spider label.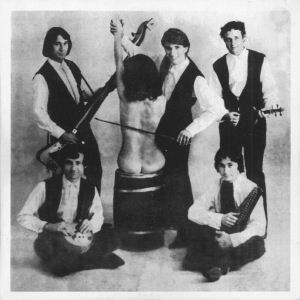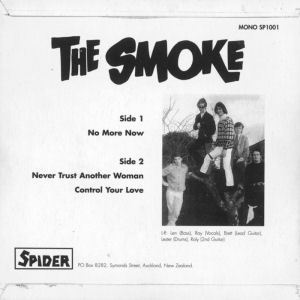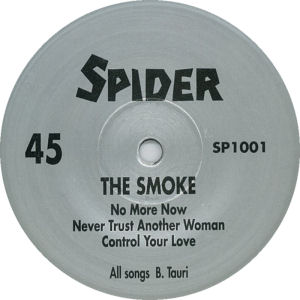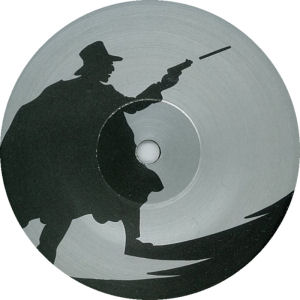 The Smoke can be found on the following compilations:-