Rockets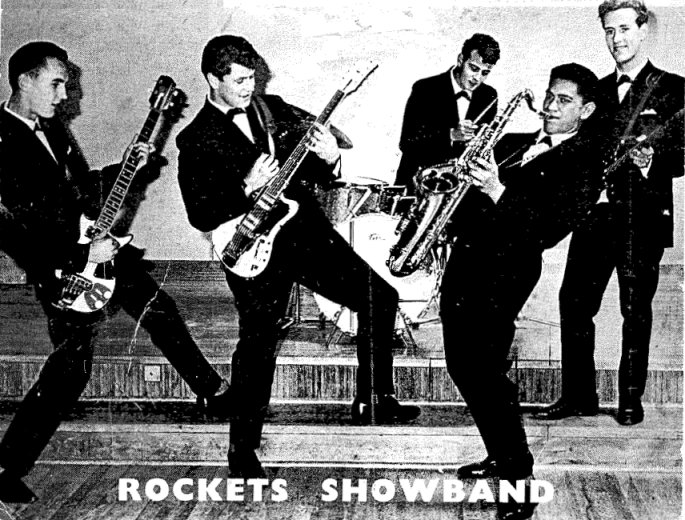 L to R: Rudi Pederson, John Lindsay, Craig Alexander, Grant Kamau and Fred Neale
Line-Up:
Athol Munro (Piano)
Fred Neale (Lead Guitar)
John Lindsay (Rhythm Guitar)
Leon Clapperton (Bass Guitar)
Bob Catherrill (Saxophone)
Craig Alexander (Drums)
The Rockets were a Hastings pop group who were around in the early sixties. They recorded three singles for Pacific in 1961, being "Gonzales"/"Johnny Guitar", "The Ruby And The Pearl"/"Wonderful Land" and "Gold In California"/"Besame Mucho". There only other recording came in 1963 when they released a single called "Nashville Boogie"/"Journey To Midnight" for HMV.
During their time they had two known line-up changes, with Leon being replaced by Rudi Pederson and Bob being replaced by Grant Kamau.
In 1963 John Lindsay and Craig Alexander moved to the Contacts.