Retaliation
Line-Up:
Brian Mason (Lead Guitar)
Doug Charleston (Bass Guitar)
Kevin Frewer (Keyboards)
Mike Darby (Drums)
Milton Wilson (Vocals)
The Retaliation were a Christchurch based pop group who formed in 1967. They had a residency at The Scene in Christchurch.
The group ventured north to Wellington in October 1968 and played at a Lower Hutt pop jamboree. They were a huge success at the show and came to the attention of HMV producer Nick Karavias. He invited them into the studio to record two songs. The tracks made it to the pressing stage, but were never released. The songs were "If You Think You're Groovy"/"Morning Dew". The two songs finally found life on compilation CD's in 2008.
The Retaliation left for Australia in November 1968 and were a hit there in the club scene. Barry Leef, ex-Simple Image joined them in Australia as new lead singer and they stayed together until 1969. When they disbanded, Kevin Frewer and Brian Mason returned to New Zealand and joined Tom Thumb. Barry Leef stayed in Australia and joined West Australian band Bakery as lead singer. He also formed the Barry Leef Band in 1976.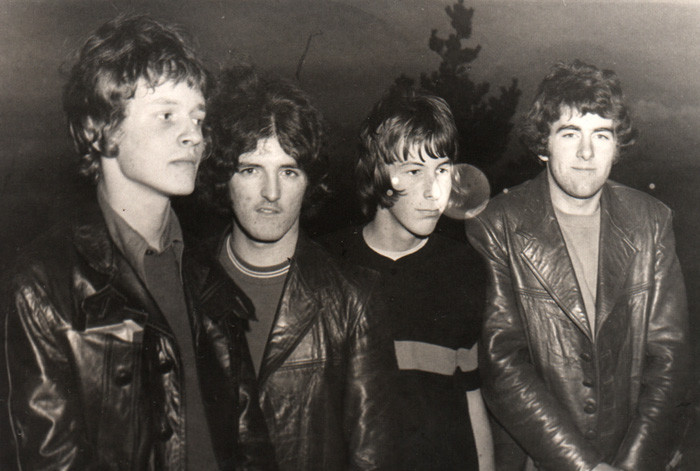 In Sydney with new lead singer Barry Leef.
The Retaliation can be found on the following compilation CD's.