Rayders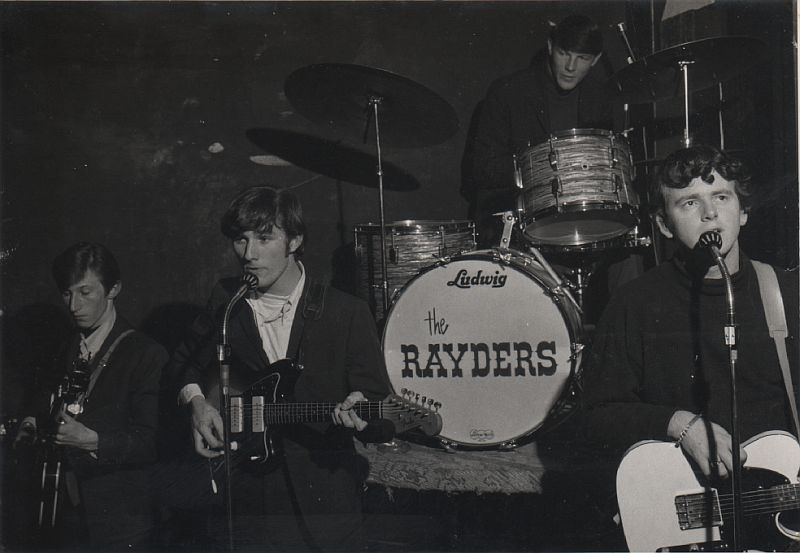 Line-Up:
Brian McCarthy (Lead Guitar)
Lyndsay Mulholland (Bass Guitar)
Ray Mulholland (Drums)
Owen 'Danny' Campbell (Guitar)
The Rayders were the Seakers, who had changed their name to avoid confusion with the Australian group, the Seekers. Originally the group had evolved from Gene and the Dynamites.
The Seakers had recorded an album in February 1965, after which Gordon Campbell left the group to be replaced by Lyndsay Mulholland from the Spartans. It was at this point that they changed their name to the Rayders.
The album was released in 1965 under the Rayders name and was called "Platter-Rack Raid With The Rayders".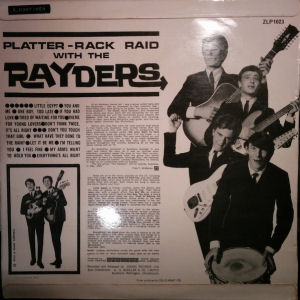 The second single by the Seakers was also re-released in Australia under the Rayders name.
The group headed across to Australia, after Eldred Stebbing had arranged a residency at Sydney's Havana Club. Unfortunately the club burned down before they could commence, so they spent the next three months gigging around at whatever venues they could find. They managed to get a gig for five weeks at Melbourne's Playboy Club and also headlined the Festival Hall Showcase.
They returned to Auckland in late 1965 and took up residency at Stebbing's nightclub the Galaxie. This was in fact the old Shiralee Club, that they had played at under their previous group names.
Two singles on Zodiac were released in 1965. They were "Little Egypt"/"If You Had Love" and "I Cry"/"You And Me".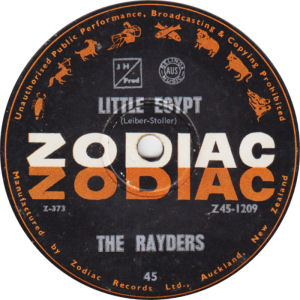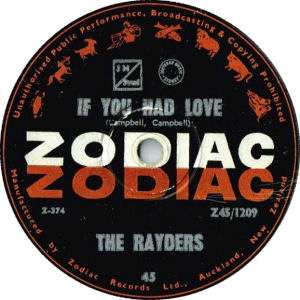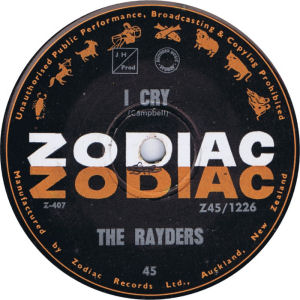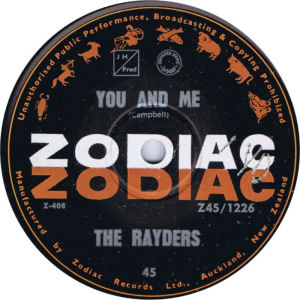 At the beginning of 1966, the group decided to move to Hamilton. Lyndsay Mulholland did not go to Hamilton, and his place was taken by Chris Collier, who had previously been with Dave Miller and the Byrds. After about 6 months, Clive Coulson, from Wellington, previously with the Dark Ages, was added to the line-up as vocalist. The group took up residency at the Three Musicians Club. Approximately 3 months before the Rayders disbanded, Chris left and his place was taken by Kevin McNeil, from the defunct Hamilton band, the Mods.
Another recording session at Stebbing's Studios gave them enough material for two more singles and an EP. The singles were released in 1966, being "It's All Over Now Baby Blue"/"Mother May I" and "A Working Man"/"In Time". The EP was never released.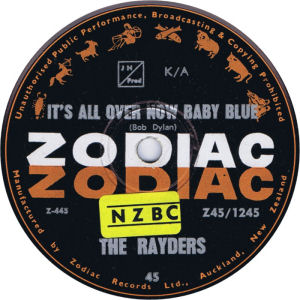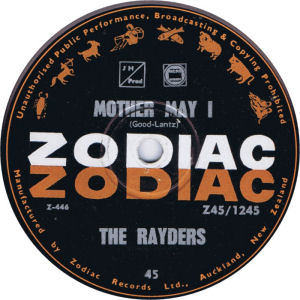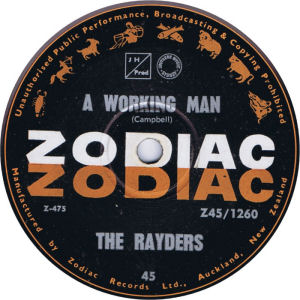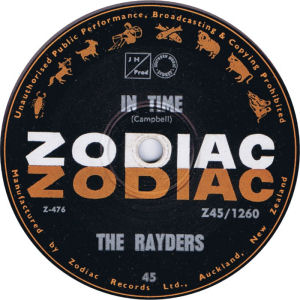 At the end of 1966, the call of the advertising world took the third brother into the family business, so without Owen, the group decided to disband. Kevin McNeil reformed the Mods in Hamilton, enticing Clive to join him for a short while, before Clive moved to England where he became a roady and eventually road manager for Led Zeppelin. Meanwhile the Campbell's advertising business turned into a very successful international venture.
Brian McCarthy passed away suddenly on 14 August 2010, aged 65.
The Rayders can also be found on the following compilations:-