Lutha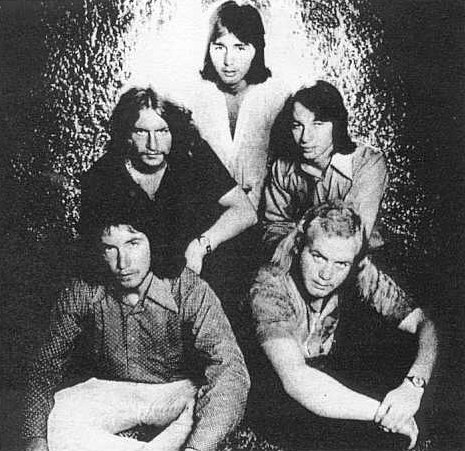 Line-Up:
Graham Wardrop (Lead Guitar / Vocals)
Garry McAlpine (Percussion / Vocals)
Peter Edmonds (Drums)
Peter Fraser (Bass Guitar / Vocals)
Kevin Foster (Keyboards)
Lutha was formed in Dunedin in 1970. They established themselves very quickly in Dunedin, as all five members had previously played in top local bands such as Throb and Pussyfoot. They were insistent on remaining a Dunedin based band even after attracting considerable national interest.
They signed to HMV in 1972 and produced two albums during that year. They were the self-titled "Lutha" and "Earth".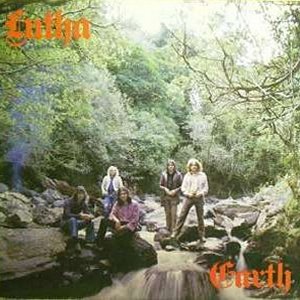 Lutha released four singles during 1972 and the beginning of 1973, all coming from their two albums. They were "Then I Saw Her Face"/"Mountain Side", "Stop The Music Is Over"/"My Turn To Cry", "Earth"/"I Really Only Want To Be With You" and "Here And Now (My Friend)"/"Waterfall".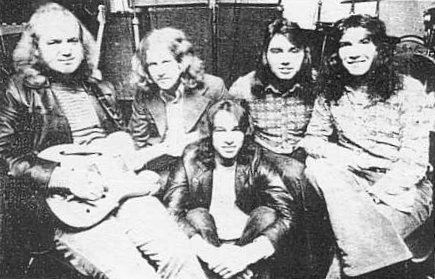 Lutha 1973 Graham Wardrop, Garry McAlpine, Peter Fraser, Peter Edmonds and Kevin Foster.
Their first North Island gigs didn't come until late 1972. Had they moved to one of the larger centres, Lutha could have proved to be even more popular, but when they did shift, it was only to Christchurch and by that stage, 1973, it was too late.
In November 1972, EMI promoted a concert at the James Hay Theatre in Christchurch. Lutha performed there along with Blerta, Quincy Conserve and Desna Sisarich. The event was recorded and released early in 1973 as an album called "Live". Lutha contributed three tracks to the album.